I am loving summer and this seeks an amazing wrap-up of home accents. I spent a ton of time this week organizing the greenhouse and tidying up my space using these 5 tips to make the most of a small room. Really though, these tips are super helpful for anyone trying to maximize their space. Check em' out. I promise it will help ya out.
In addition, I had to do some minor paint touchups to one of my kitchen cabinet drawers that took a slight ding or two after we got excited about this air fryer zucchini recipe we tried. Believe it or not, guys my favorite black paint holds up pretty well – here's all about it and why I love this color and finish so – especially in a kitchen.
Also, did anyone else finish Stranger Things? Tell me it's not giving all the nightmare on elm street vibes? To all my scary movie fans out there. Are we into it? I think yes.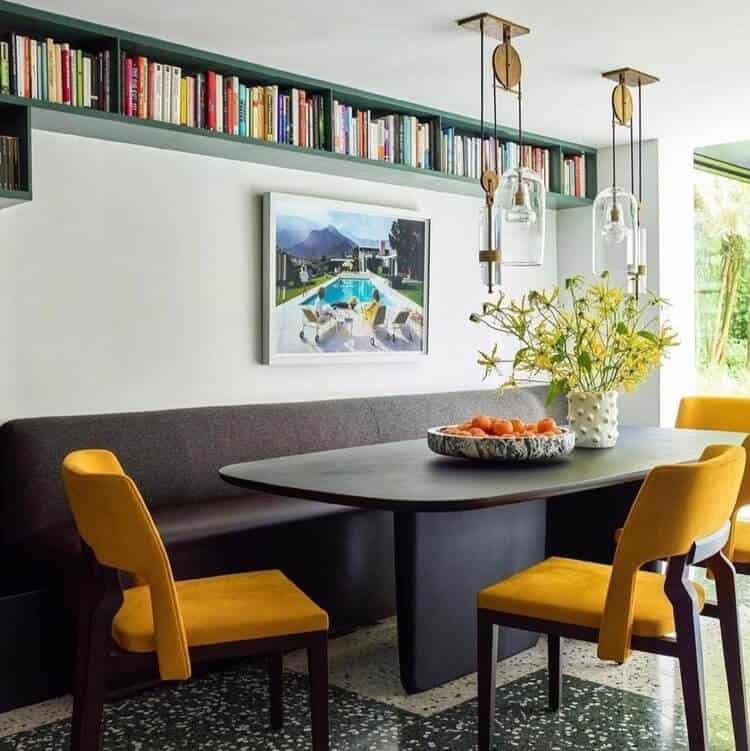 This weekend, I am gonna be rocking out to my 80's Spotify playlist and installing a DIY shelf in one of my closets. I did this in my bathroom not that long ago and need to do it again. Has anyone ever done this? I need the storage guys. Tune in for the work in progress. Otherwise….let's check out this weeks favorite finds. They are so epic – I can't even….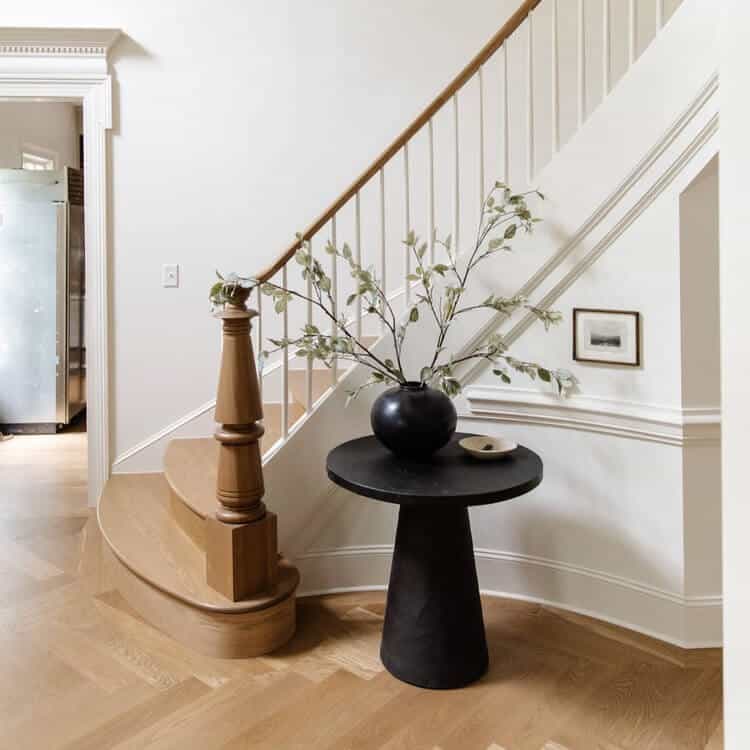 I love a dramatic entryway home accent. Especially, one that has high contrast blending both modern and classic elements. My heart skipped a beat when I saw @chrislovesjulia's formal entryway. This charcoal pedestal table is the perfect focal point to complement their gorgeous floors, and staircase upgrade. I can't stop drooling over this space.
I am always on the hunt for great accent chairs. They must have tons of character and pop with volumes of color, texture, and shape. After all, an accent chair is one of the best ways to liven up a design. The Gwyneth chair is still an all-time favorite – plus who doesn't love boucle. It even comes in black now! Check it out.
Art is always the answer in my spaces. Sometimes a piece is worth a splurge to make a statement. Think about it this way. You could put just this piece of art titled "The Herd," in a living room and it would instantly make it a moment. I love the use of mixed medium and the tension in the charcoal lifework. This piece is perfection.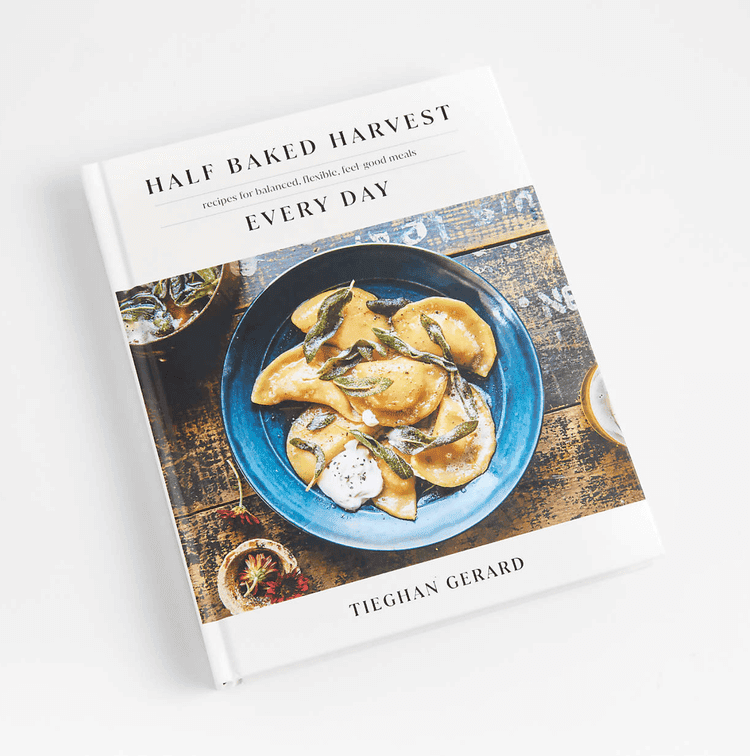 I am obsessed with making delicious meals, that look just as good to eat as they do to look at. Tieghan Gerard from Half Baked Harvest is the ultimate food blogger. Her dishes are insanely good, and her food photography is divine. When I discovered she published a cookbook I had to have it. You should too. Check it out. It's incredible.
With summer in full effect here in San Francisco, I couldn't help but grab these gorgeous Art Deco-inspired cocktail glasses. They make a great home accent even just sitting on a shelf. I can't get over the fluting and humorous silhouette. They are perfect for my favorite gin cocktail or cocktail as I lay around in my backyard all summer long. Grab a glass. Cheers from me to you! xo.
You can never have too many candle holders. Especially home accent pieces like these that add tons of visual interest – available in both matte black and ebonized mango wood. These candle holders are all under $25 dollars and look like sculptures unto themselves – nothing else is needed. Grab a few and make a statement on your fireplace mantle or dining room table.
Every fireplace mantle needs a mirror home accent in my humble opinion. Trust me on this, and sometimes less is more. This elegant and understated mirror is the perfect vessel to reflect light back into your space while adding just the right amount of sophistication without overwhelming the room. I love the gentle curve and wide selection of finishes this comes with. Go for it!
I love books, at the dining room table. Even better when it's a banquette with a joyous pop of mustard yellow. Just look at the big bold look. by Albert Villalobo. This corner just has me smiling, but it also has had me re-thinking my entire banquette seating area. Do I need a built-in library full of all my favorite books for coffee in the morning? I think it might.
You might not have noticed it, but this is the charcoal illustration that is hanging in Julia's entryway on the pedestal table found above. As you might have noticed, I love charcoal drawings. They always work. I wanted to share this one too. It's a winding path – reflective of the journey we all take. I love it. Do you?
Lastly. I love you all. Really I do. We just surpassed 52K followers (and growing fast) on Instagram. We were at 40k yesterday, weren't we? The blog is growing and you, yes YOU are making it all possible. All the love, reading my blogs and clicking on my links help me achieve my dreams – seriously. Thank you for the messages and the time spent here. I hope to do it more and more. Oh, and if this message is in your inbox – You are getting these awesome finds before anyone else. Sign up here to get all this tea early and before things go out of stock. Love ya love ya. xoxox