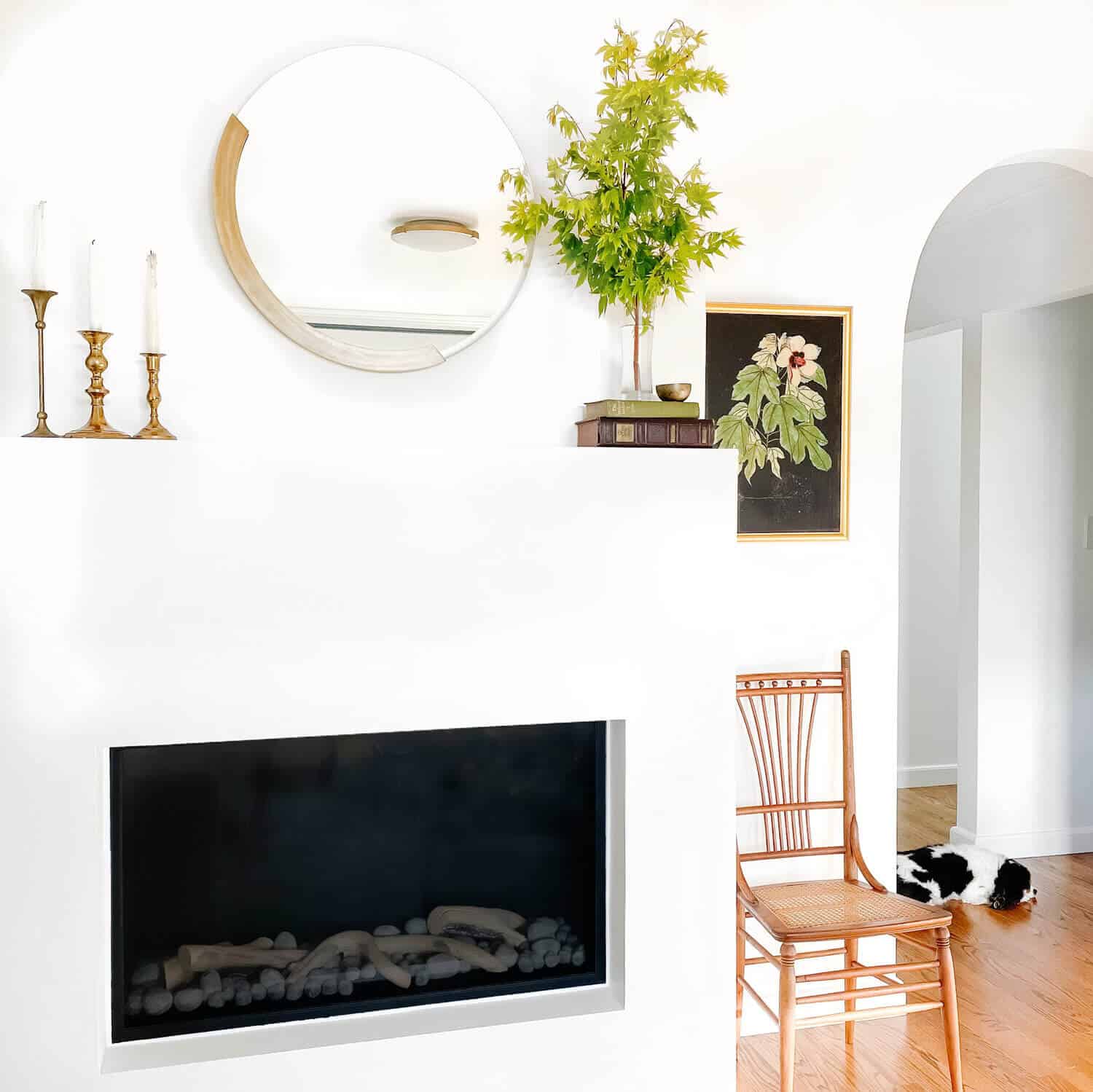 The first weeks of May have been a total dream. It kicked off with a trip to my all-time favorite Bay Area Antique show – the Alameda Antique Show. People ask all the time what my favorite thrift is in San Francisco is. This is it, guys. Have any locals been?
The weekends have dovetailed into lots of quality time in the backyard roasting all the s'mores with some string garden lights. Finally! It wouldn't have been a week without some reflection. I really felt like I needed to be reminded to stop and smell the roses.
Tomorrow, I am heading to see family for the first time in over a year. I am so excited. I hope you all are able to do the same soon. There is light at the end of the tunnel!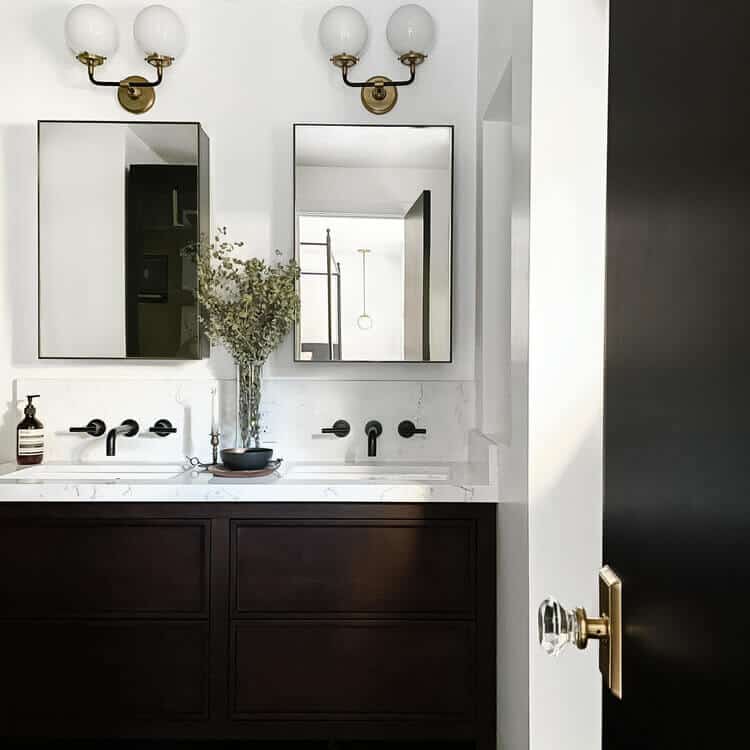 Around here, my favorite moment of the past two weeks was how much y'all loved the before + after of my Bathroom. If you missed that moment you can check it out here. I can't get over how fast it reached over 1K likes. You all are amazing. Thanks for supporting me. Here's everyone's favorite medicine cabinet too. I love the storage and look.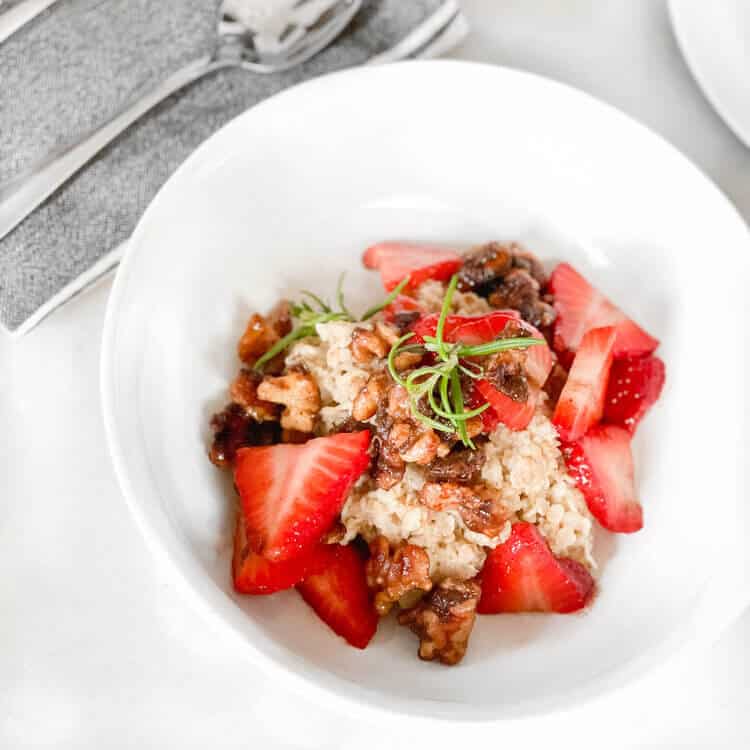 What's a Sunday around here without taking something from ordinary to extraordinary. Check out my favorite level up to make oatmeal from drab to fab. You gotta try it. I promise you (And the kiddos) will love it. It's also super easy to make. I promise.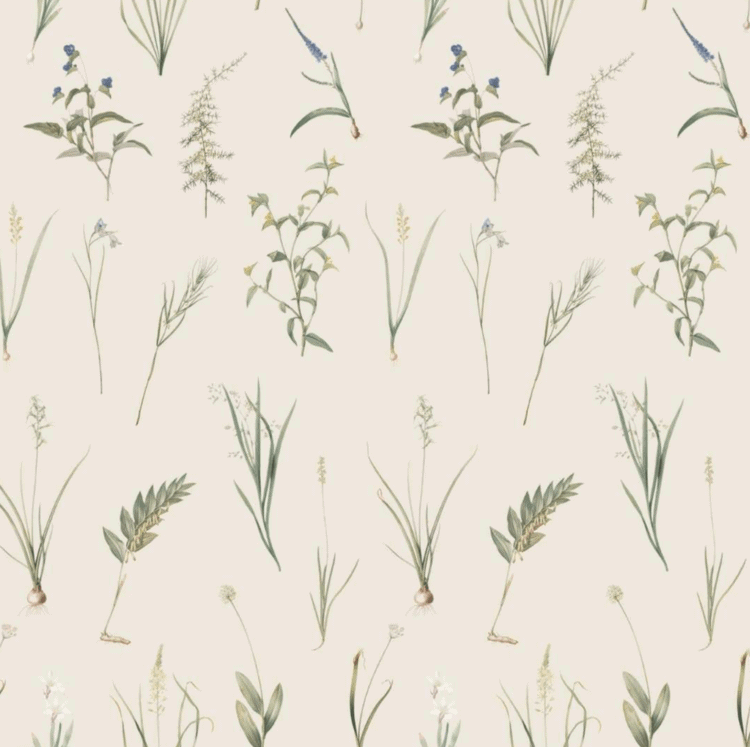 The wallpaper journey continues. I have been looking for more – like lots more options to consider. Why stop at just 13 samples? I am ridiculous I know. I am currently loving these options from I SPY DIY on Instagram. I love a muted herb or floral illustration. How sweet are these? Go check em out.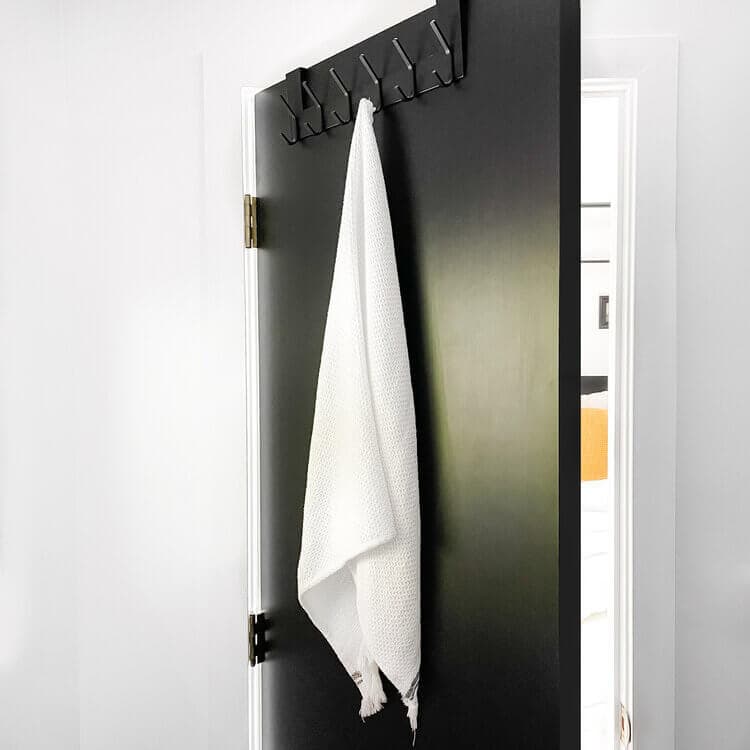 The Best Ever Rack + Hand Towel
So here is the thing. I insist that my hand towels be super soft, but also highly absorbent. Of course, they have to be beautiful. I first discovered these hand towels from @chrilovesjulia. But, I love them so much that I had to share them with you too. Pair them with this over the door rack and save some space. These are the best(est) y'all and a great deal.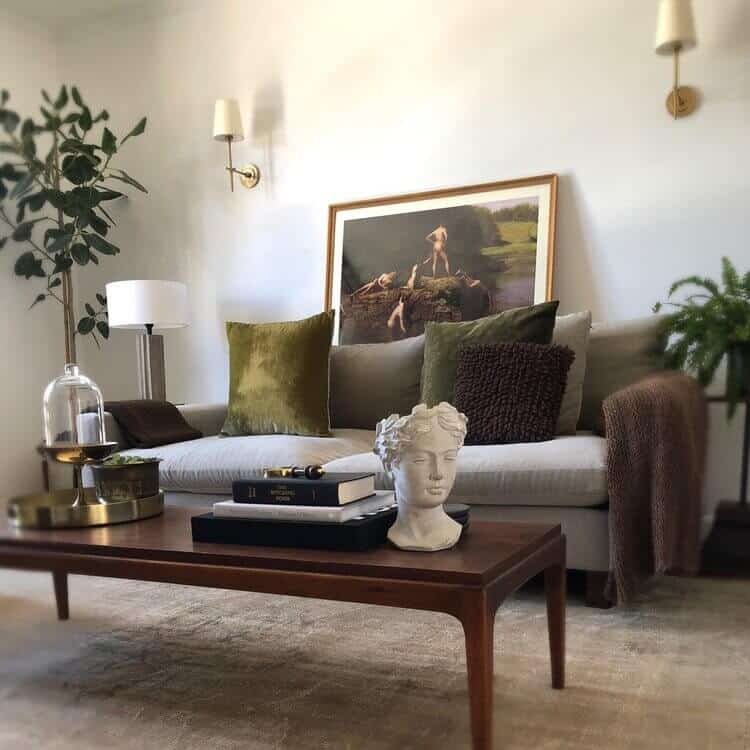 I get asked a lot about my couch. I went with her because she is both durable enough for me and my four-legged baby – while still being stylish enough to meet the design of my. The kicker is that she is at an amazingly great price. I went with the extra-deep width with Taupe Velvet for the color. Grab this couch if you are ready for a couch that goes well in any room – like literally any room.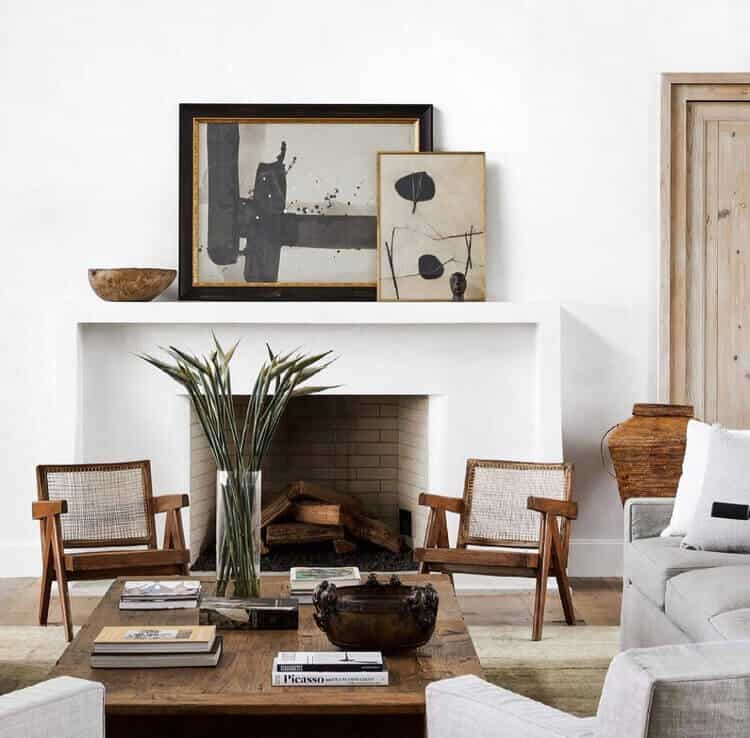 Roger Royce does it again. Y'all love his designs. I do too. This room is a perfectly sophisticated with a blend of interesting textures, rich material, and a muted monochrome tone that has all of us swooning. It's also styled without being cluttered. When I grow up. I want to live here. You too? I will meet ya there.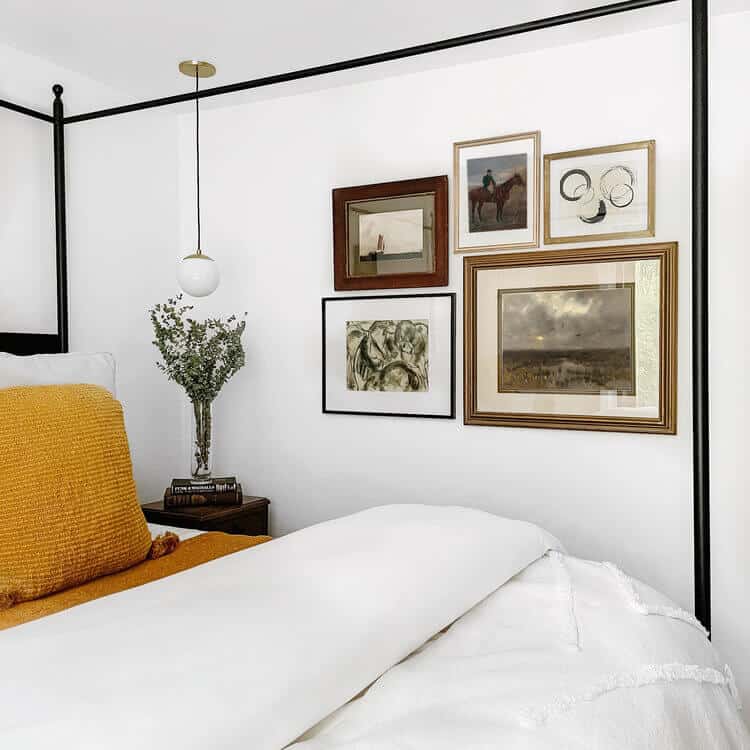 Literally my favorite source (or two) for digital online prints that look amazing in any space – but especially on a Gallery Wall. At any time, on any print use code: 136home – to get 15% OFF your order. Check out my curated collection and more and get some great art at a great deal.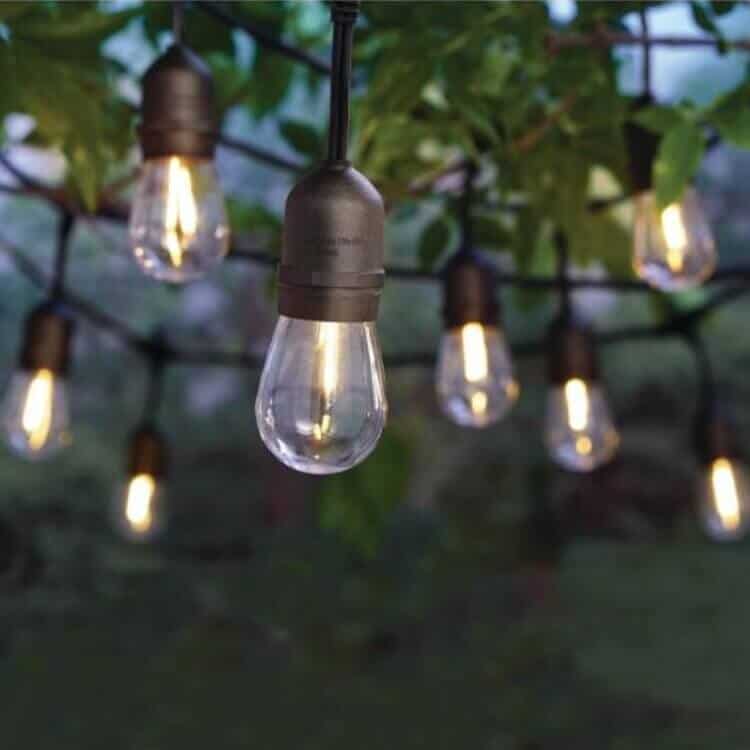 Guys, speaking of May/Spring – it got me on a hunt for the best garden string lights. String lights just make everything more magical. I got these and am in the process of installing them. Check out a comprehensive list for the best string lights out there here
---
Weekend Sales
---
Here are the sales I'll be checking out this weekend. I love a good deal, don't you?
136Home – Guys, always a deal. Always useful and 136home approved.
Studio Mcgee @ Target – I can't ever not check this aisle out at Target. Get deals on affordable styling items. A bunch now starting at $10
CB2 – Yes! 50% clearance and 15% OFF on outdoor, plus FREE shipping on orders over $1,000.
Lulu + Georgia – Wow! So many rugs up to 30% OFF – Hurry!
Serena + Lily – My fav fine home goods source. Tons of deals on bedding right now.
Home Depot – Now offering FREE shipping on over 1 million items
Walmart – Always great deals. Up to 40% OFF on select home good this
Enjoy your weekend! Thanks for being here, and remember that YOU deserve greatness. Be sure to follow along on Instagram for more styling tips, DIY, and San Francisco design inspiration. #TGIF136home