With more than a few years of deep muted tones leading the way, a new 2022 color trend is set to make a big splash this year. This brighter and bolder interior style is making a resurgence and it's all about making a pop with your choices as opposed to quieting them down. It's all about exploring fun new ideas and enhancing what we already have at home. I know I am excited to explore the trend – even if I might not do them in my own space. After all, all design – if done well is a win! Here's what to expect…
Pinks, greens, deep blues, violet, and burnt orange-brown are all great choices to be on-trend in 2022. We can simply swap out our beiges, whites, and blacks for more quirky and vibrant hues. So, it's an easy changeover.
Where To Begin With Color Trends?
Selecting the perfect colors can feel a little scary at first when there are so many trending colors and home accents items to choose from. All the more so when you have spent the last few years focussing on muted tones. So, I've put together seven great ways that you can incorporate color into any home without going too over the top and without breaking the bank or feeling like you ended up in a Dr. Sues book. Let's dive in:
1) EXPLORE SATURATED ARTWORK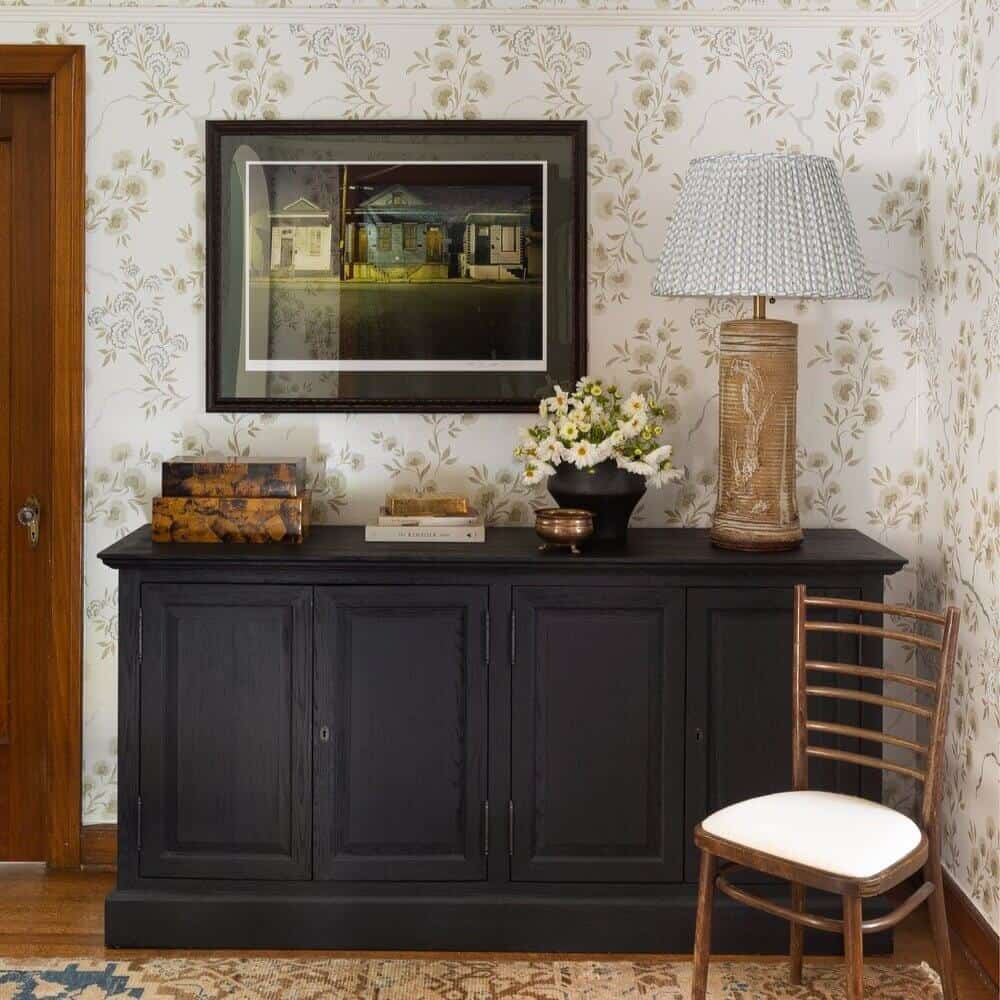 You can start introducing brighter colors safely by adding beautiful pieces of artwork above your bed or your sofa. This trio of abstract prints has a great range of colors to take a step in the right direction for the color trend. These will also make a great focal piece. You can then work these bright hues around the rest of your room.
2) STAND OUT WITH A STATEMENT CEILING COLOR
Almost everybody's ceilings are white – don't ask me why but it is almost like this idea isn't in most peoples' vocabulary yet. Or maybe it feels intimidating to paint the ceiling. Don't be! Upgrading your room using a contemporary color theme can create an entirely different and unexpected focus. So, why not try out this beautiful aqua in unexpected places like your hallway ceiling? Don't like it? Paint it back. Go for it!
Or, you could try a quirky color block sticker like this cute tall pink arch statement piece. Wall stickers are great focal points and you can match your furniture and accessories around the tone. These are fun and easy ways to infuse a tone of non-permanent character into your spaces. Expect some surprising comments from your friends and family when you're done!
3) HAVE A JEWEL TONE MOMENT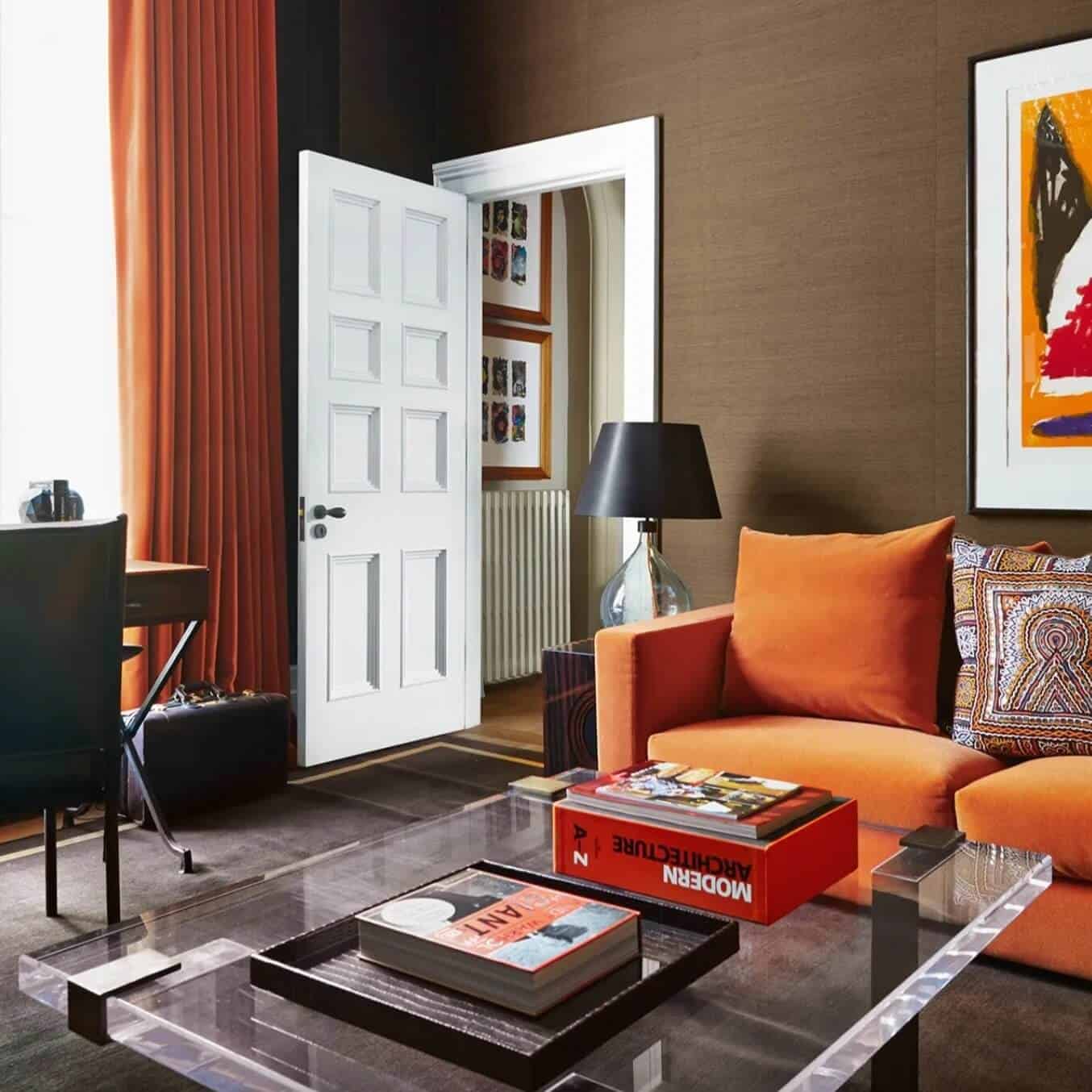 You can enhance many areas of your home with a jewel tone accent. I love these velvet cushions and this splurge of a throw blanket. because Here's the thing. Try to get one awesome throw blanket. It pays off big in the feel of your bed. These both have a rich inviting texture to them. If it is feeling a little too dark, you can accompany these items with strategic lighting and surround them with other more muted colors.
Your styling accessories should make the room feel more vibrant and not cluttered or overdone. If something feels off, refer to Coco Chanel's famous advice. As she said: "When putting on accessories, take off the last thing you've put on."
4) RELAX WITH A STATEMENT HEADBOARD
Replacing your beige or gray headboard is a great way to infuse new life and color without it feeling overwhelming. Using a headboard cover rather than an entirely new headboard is also a less expensive and affordable way to try it out. You can then swap them in and out whenever you like or when design inspiration strikes.
This emerald green headboard is a great color and on-trend. It comes in tons of other colors and has a smart geometric chevron groove. This color trend is spot on. Alternatively, you can try making your own from wood pieces, stuffing and materials if you are a DIY enthusiast like me! Let me know if you want me to try this.
6) REFRESH WITH A COLORFUL RUG
A good rug refresh is always a good choice for a quick update and it always makes a big impact. Trust me- the difference can really be huge. Check out this beautiful distressed boho rug. It comes in a selection of colors and sizes up to 8′ 6″ x 11′ 6″ ft, which is ample for even an Alaskan King bed.
When you swap out your rug, remember to choose a good quality underlay to create a really sumptuous feel. Plus, you'll want to make sure that it is bigger than the surrounding furniture items and not smaller. Smaller is a mistake that I see a lot.
7) ADD AN ACCENT CHAIR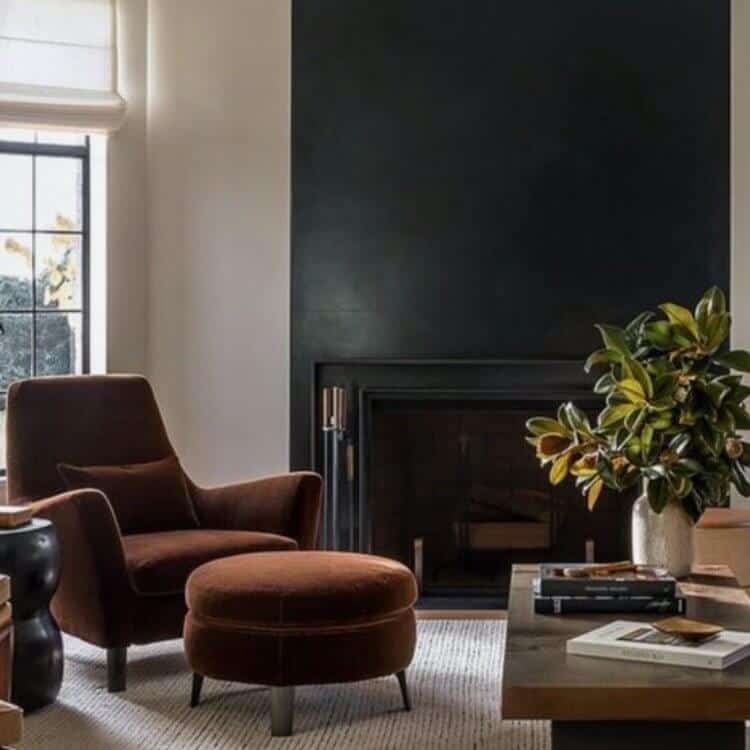 Whether it is your bedroom, living room, bathroom or dining space, an accent chair can work well in any room. There are so many beautiful designs available that it can be a tough choice. What I love about this recliner is that it comes in a Sumner Camel, is extra comfy and because it contrasts my more neutral sofa it pops and brings my entire space to life. Don't go matchy matchy!
An accent chair is a great way to infuse some color trends into your space and they are always good for being a bit more brave as opposed to getting a more expensive piece updated like a sofa or sectional. It's going to cheer you up and is perfect for reading, napping or laptop-ing at any time of day.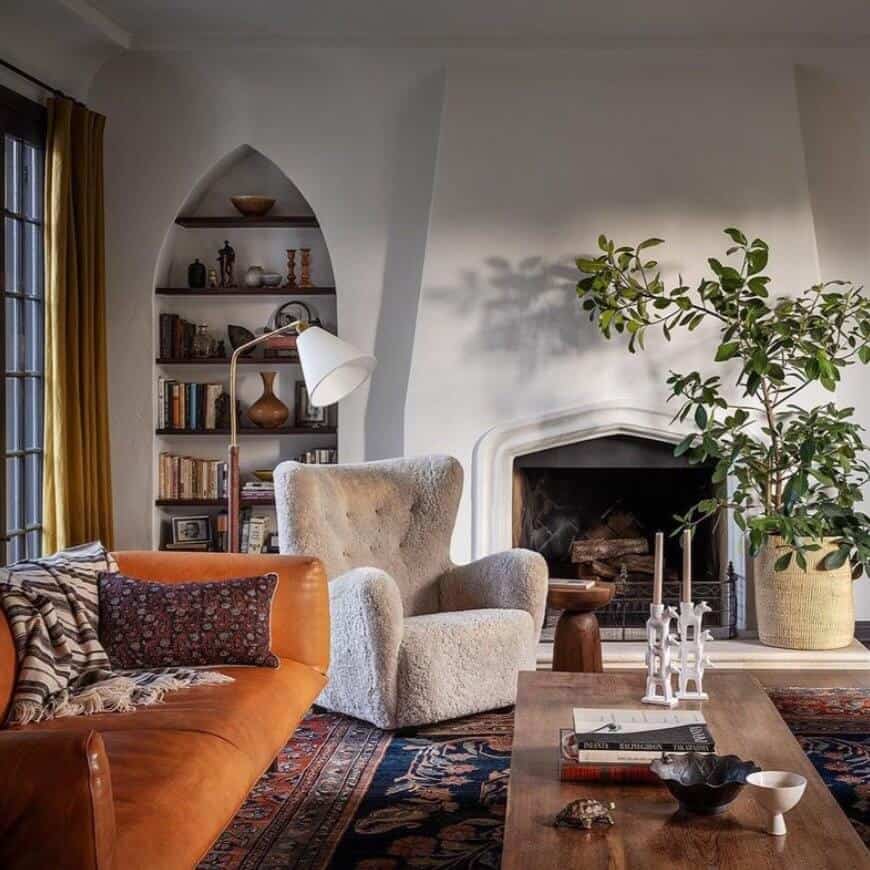 As work through your room, the color palette will naturally build and you will get a feel for what is working well and what isn't. I'd always encourage you to try something new like this because you can end up feeling like you have an entirely new space. Beige, black and white will always have a place in homes, but to take things to the next level a quick splash of color can really liven time things up! Go for it. Be brave. You got it. xoxoxox
DON'T FORGET IT. PIN IT.
---