Hello, beautiful! I hope you're having a fabulous week. For anyone in a timezone that does Day Light Savings time – can I say, I am not a fan! It's so dark after work. I have been burning through my favorite scented candles from lighting them so much earlier in the evening. I mean I am not mad about that part. The aroma is divine.
The weather has started to get rainy here in San Francisco and I am so happy that I can escape to our cozy cottage on the weekends and listen to the rain hit the cedar siding of the house and curl up with the crackle of the fire. I We are obsessed with the fireplace and cozying up after a long day of transforming the space. This weekend we spent some time installing these amazing pest repellents, that are odorless, make no noise, and are plant and dog-safe. Guys, I found a scorpion in the bathtub! I am not even kidding. Let's just say, that can't happen again. DM or reply to this email for a pic. I can't stand to post it online. It was that terrifying.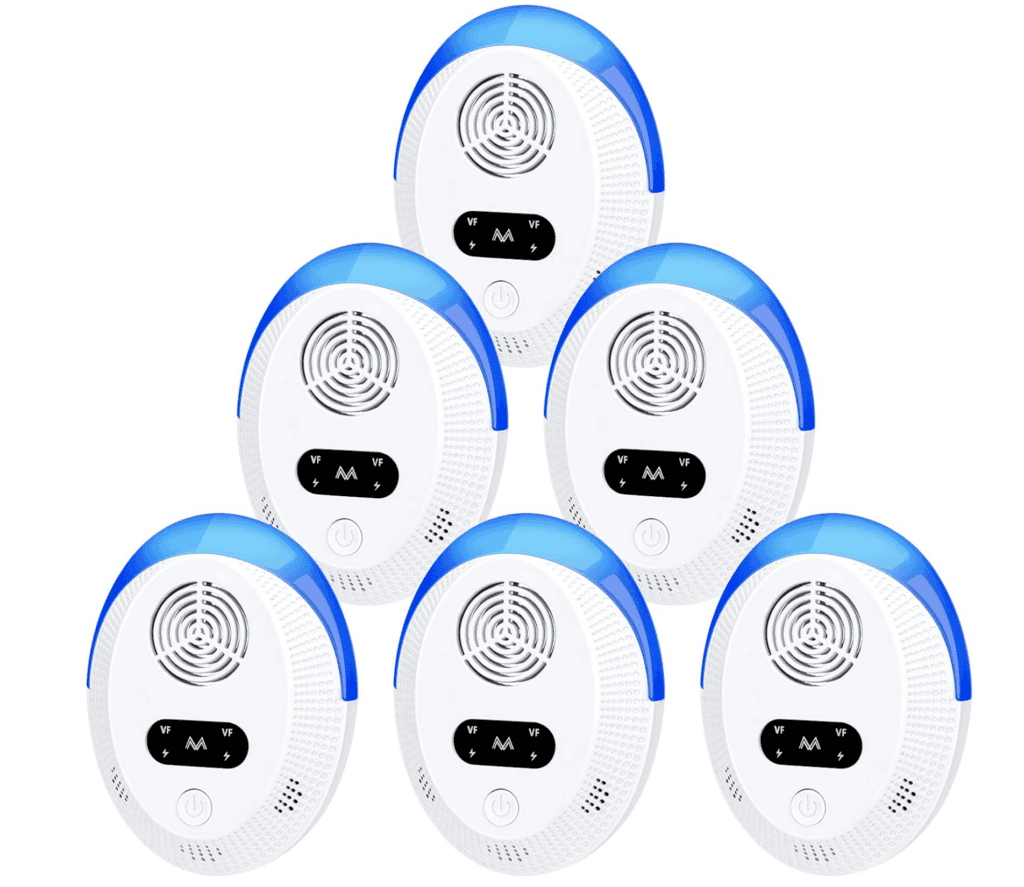 All this thrift shopping and finding old treasures to style up the cottage with has me reminiscing about one of my favorite DIY projects- this stunning restored vintage chair. I love projects like this which got me onto Etsy – the best place to find antique pieces in a hurry. Check out the antique farm table I am looking to score for the cottage. Do you love it?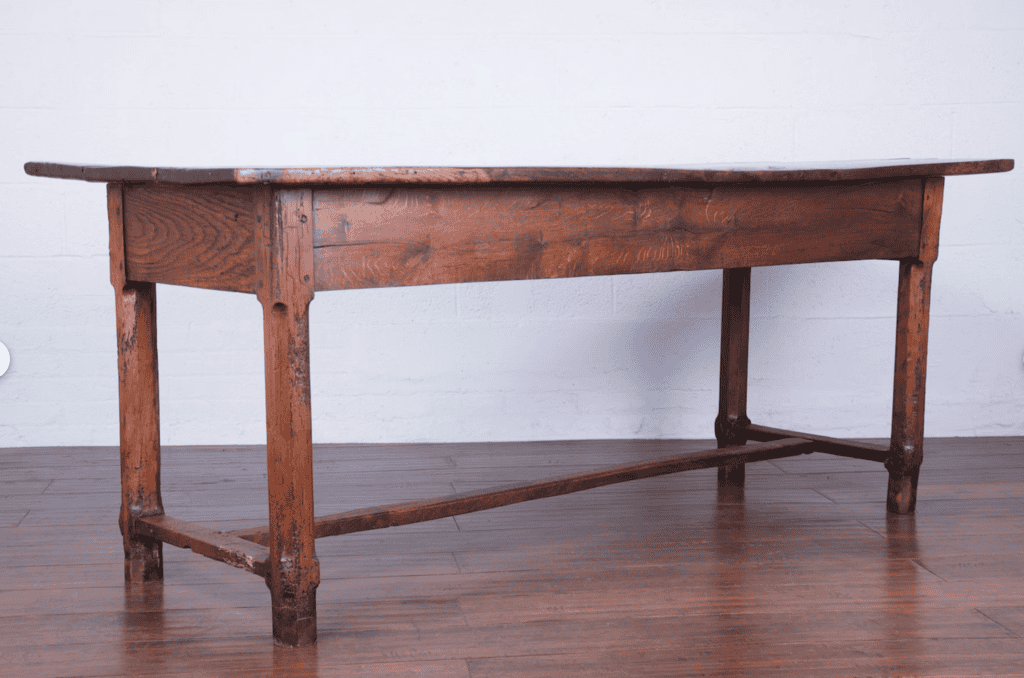 I am inspired by the two designs below. I adore the mix of materials, along with the bench and boldly patterned cushions for tons of personality. Not so much on the colors, but I think this table would look amazing in a setup like this just off the kitchen in the dining room. Would you have iced coffee and cake with me here? Please say yes!
I will never forget the day I found this chair on the side of the road- an immediate vision kicked in and I knew this baby just needed a little loving! San Francisco is always full of surprises. Speaking of surprises- I had no idea that the book All The Light We Cannot See by Anthony Doerr was being turned into a movie on Netflix. If you haven't read the book yet, I highly recommend it. It's a beautiful story about a blind French girl and a German boy's lives intersecting in occupied France during World War II as they strive to survive and find goodness amidst adversity. I will be jumping on the couch this weekend with a box of tissues for this movie!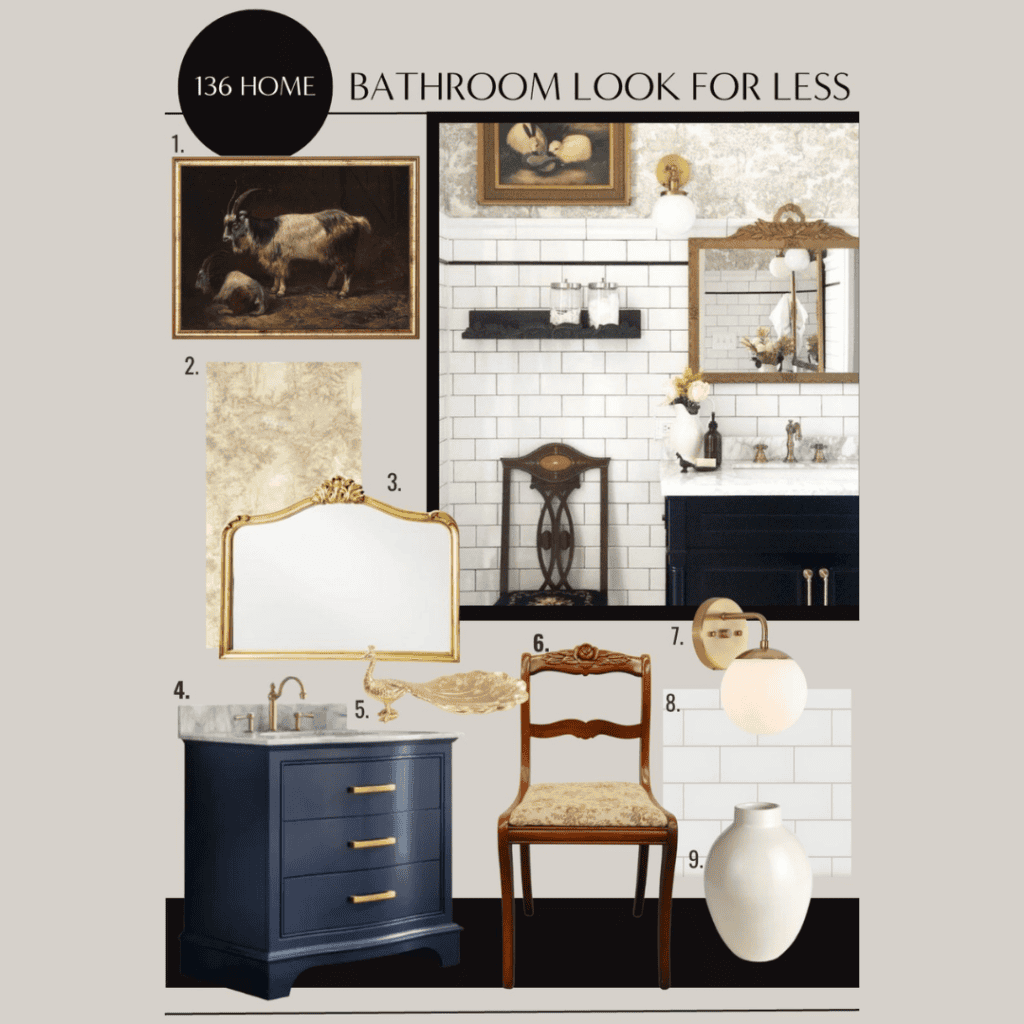 Okay, let's chat about interior design. I found this stunning modern bathroom design with a Victorian twist on Pinterest and fell in love with the wallpaper and tile combination. This gorgeous design is one of the many beautiful rooms by The Linen Rabbit. Something about the elegant mirror paired with the subway tiles makes me swoon! I found some pieces to match the vibes- let's jump into them.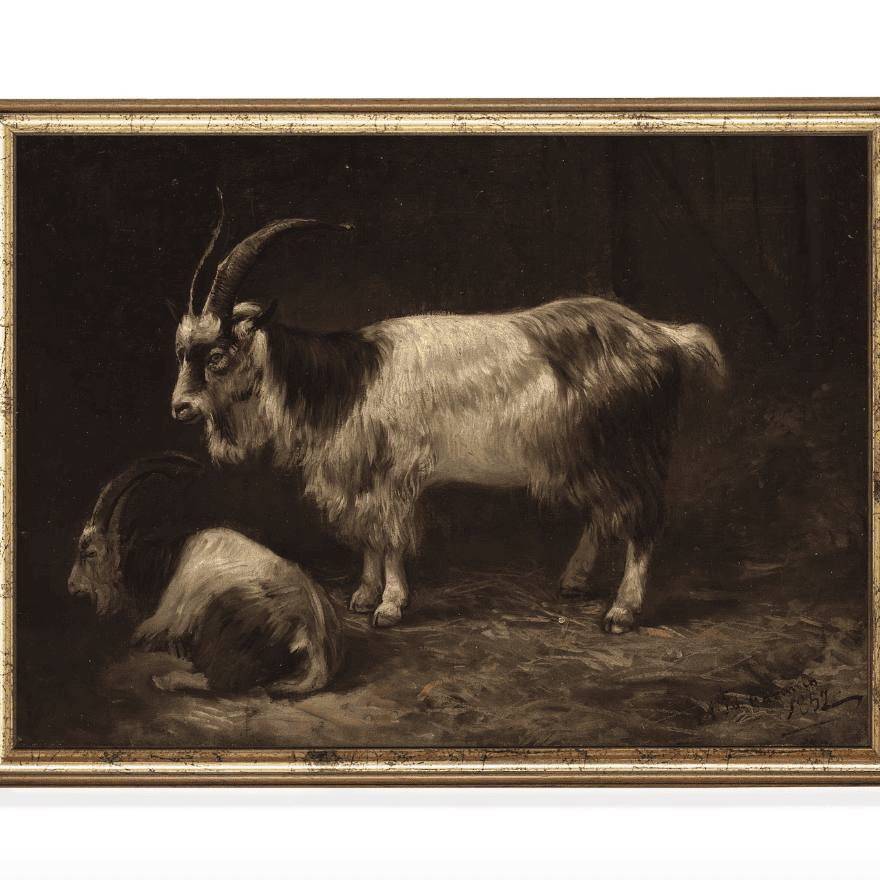 First up, we have this perfect vintage goats painting. This painting pairs perfectly with any vintage style frame. Adding art to the walls of your bathroom is a great way to infuse an old-world charm into a modern space. Check out more art here!
Next, we have this beautiful wallpaper roll. The subtle nature in this wallpaper is the perfect way to bring a wow factor into your modern bathroom design. Check out how to DIY wallpaper here!
Every bathroom needs a mirror, right? This ornate wall mirror screams Victorian vibes. The elegant details on this piece create a stylish vintage feel that every bathroom needs.
This navy blue single vanity will completely transform your bathroom design. This free style piece features elegant lines in a modern contemporary style. It's the perfect way to add extra bathroom storage to your space and still keep your modern bathroom design!
This gold peacock trinket dish is just perfection. She's small, she's glamorous, she's cute, and she adds elegance to your Victorian modern bathroom design.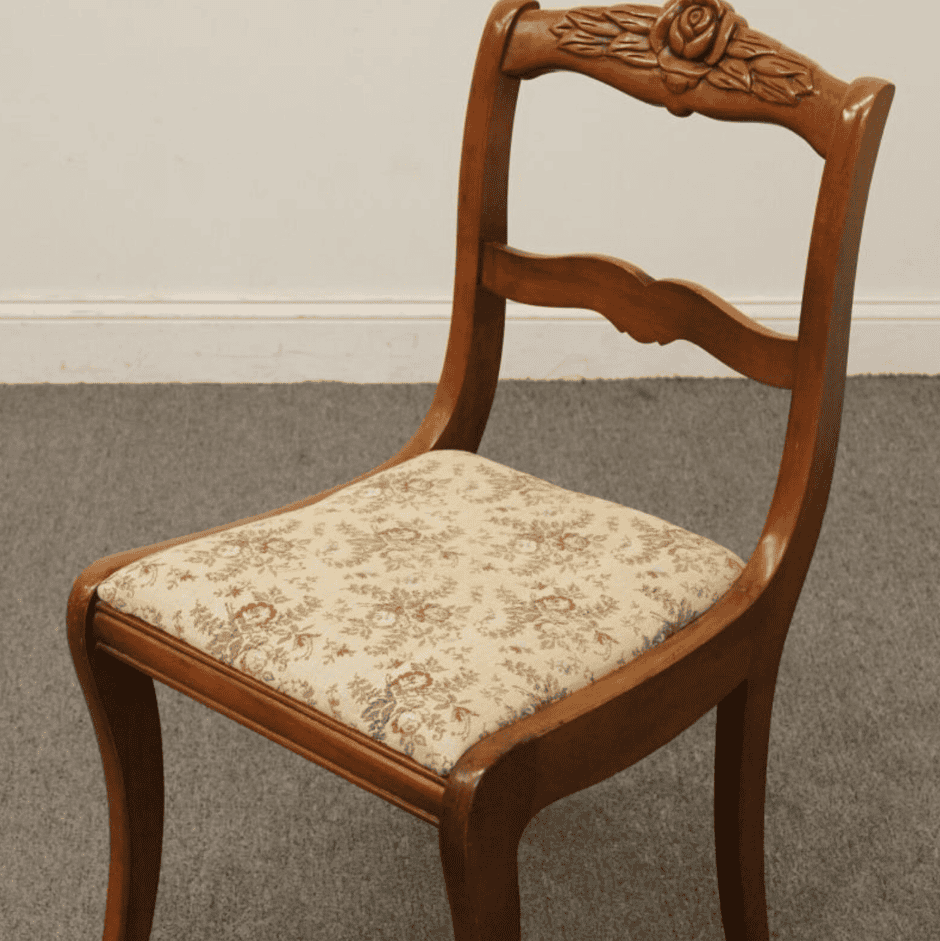 Next, we have this vintage traditional chair. I am absolutely obsessed with the rose on this chair! The detailed woodwork and stunning fabric are very on brand for Victorian decor. Check out other fun chairs here.
This gold pendent sconce is a great lighting addition to your bathroom. The clean lines and brass finish make this sconce a perfect addition to your modern bathroom design. A must have if you're going for a beautiful bathroom look!
Next, we have these ceramic subway tiles. These bathroom tiles have a sleek and clean design that can give your space a touch of simple sophistication. Add these tiles to your wall with the nature wallpaper roll for a beautiful combination!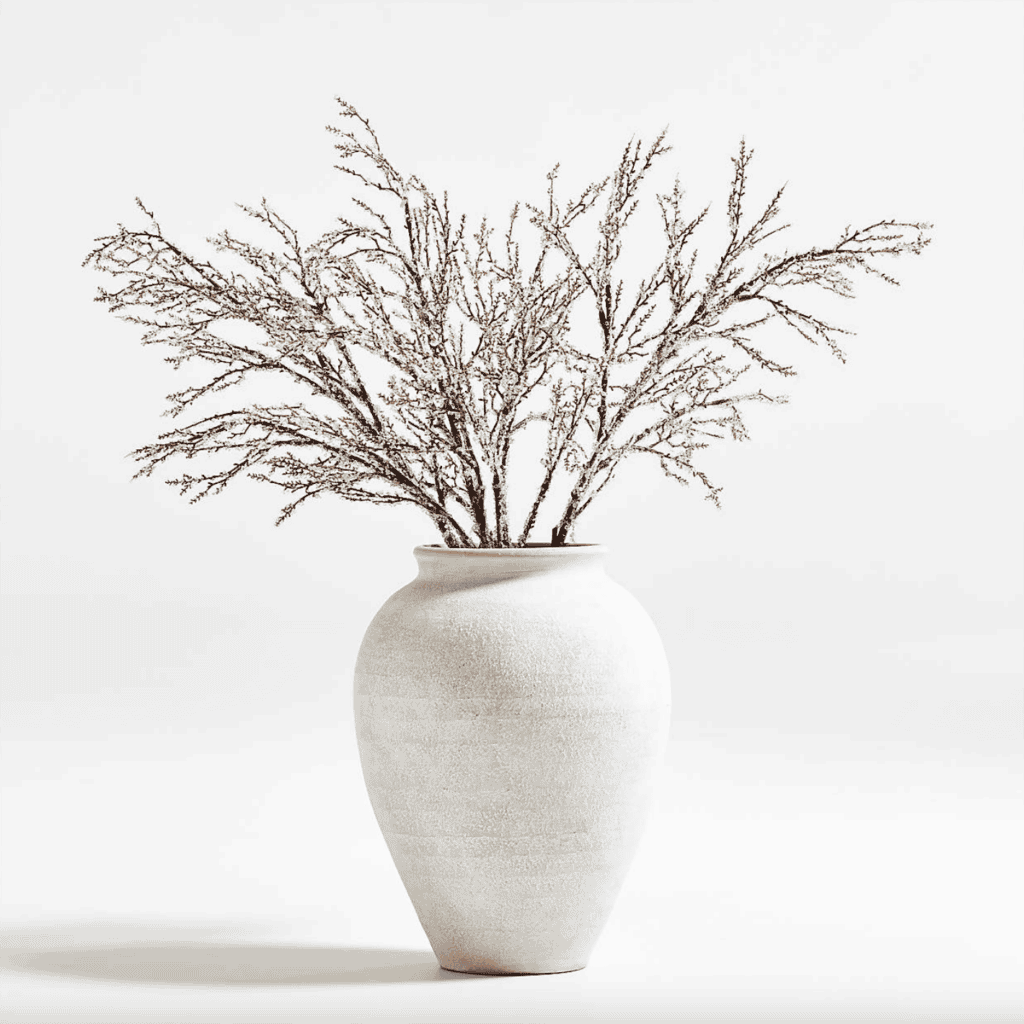 Last up, we have this matte natural vase. Add this vase to your bathroom counter with some beautiful flowers or branches and your space will be completely transformed. Check out more decorative vases here!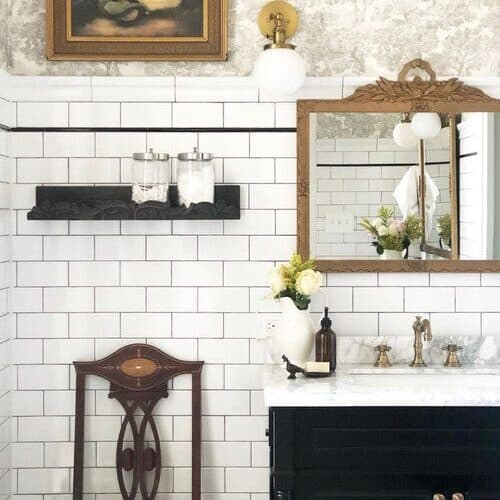 Do you love this bathroom as much as I do? Pinterest always knows what's up. Check out more mood boards on my blog here. Hope you all have a great rest of your week! xoxo