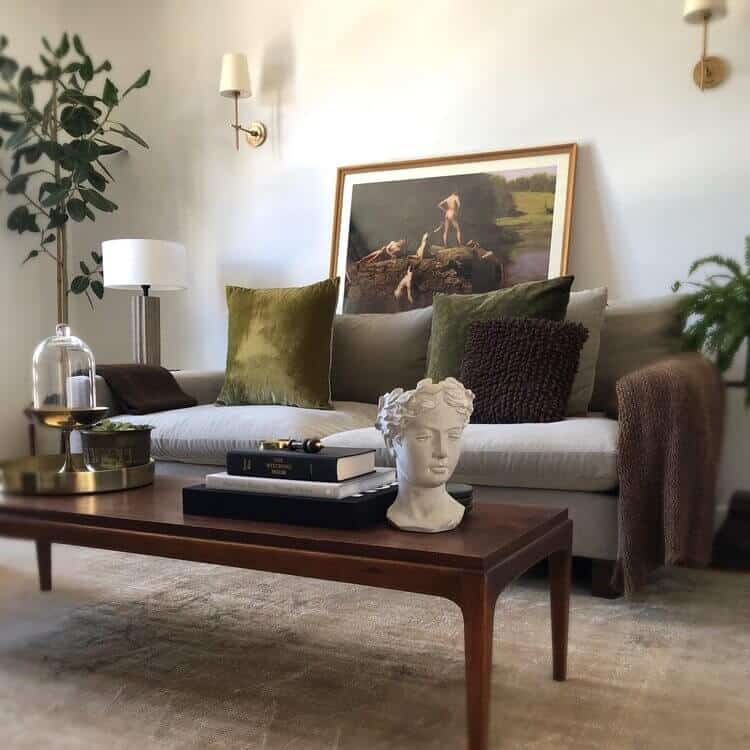 Selecting and placing a statement piece of wall art, in my opinion, can make or break a space. It's one of the elements that I insist on fussing over, and over again. I will spend hours upon hours in thrift stores for the perfect piece. This also includes spending hours upon hours bookmarking and saving affordable prints from some of my favorite online print shops.
Nowadays, striking pieces of art can be purchased affordably and shipped to your door framed and ready to hang. Do yourself a favor and invest a bit of the budget and some of your time to get this part right. You will thank me later, I promise.
If you are on a tight budget like I was when I started out and you really want to save, order a gorgeous print, pick up a thrifted picture frame, and DIY your own amazing piece of art.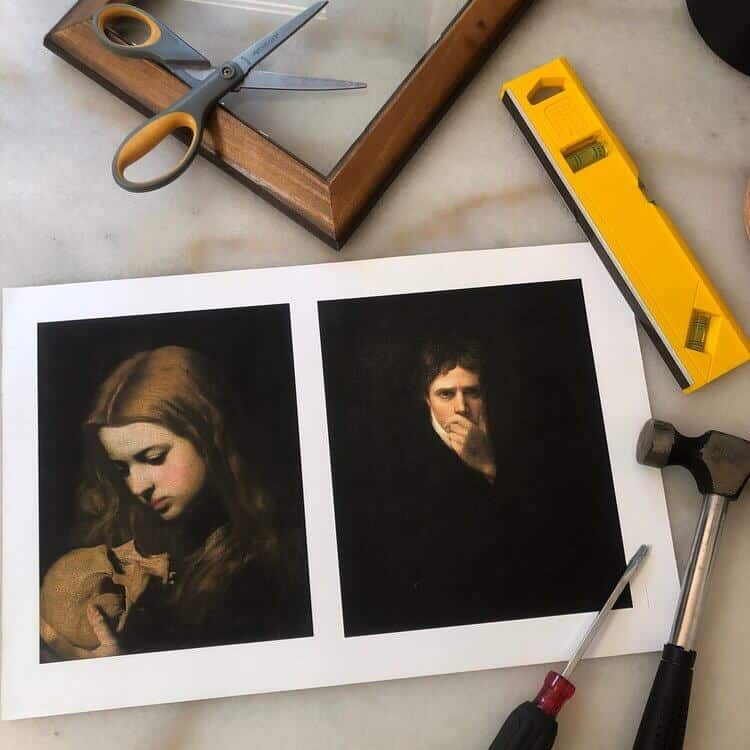 Wall art is part of the trifecta for a well designed living room. The first, being an inspiring rug from where tI like to start the color palette, a functional yet inviting couch + coffee combination, and finally a conversation starting piece of art.
Of course, there are so many other elements that need to come together to create a cohesive and well designed living room. But art should never be ignored, or an after thought. I might also suggest that before purchasing anything to start with a mood board your space, figure out a space plan, and then, and only then start selecting the elements of your trifecta.
Here are few of the pieces I chose for the foundation of my design.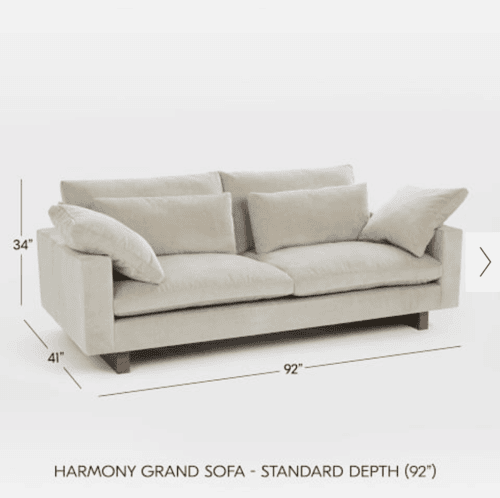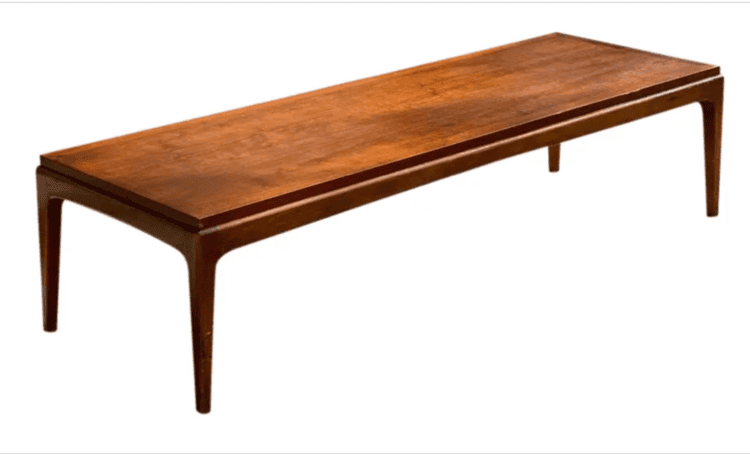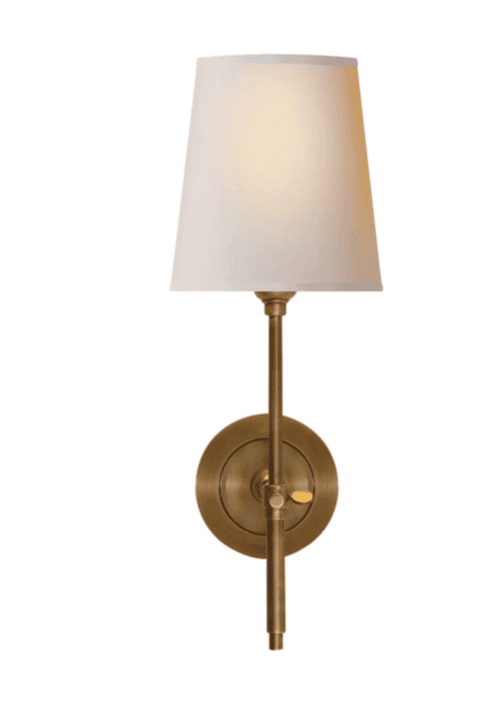 Next, I drew up a floor plan for my living room. This is a good step to make sure everything fits in your space without feeling too crowded. There is nothing worse than falling in love with a coffee table, ordering it, and waiting five to six weeks for it to arrive only to find out that it's the wrong size for your space! Don't skip this step. You can easily make these in PowerPoint, SmartDraw, or sketch-up. I personally love Powerpoint for mood boards and SmartDraw for floor and elevations plans.
I had a large amount of space for art – luckily! I personally prefer to have art around 10"- 12" above the top of the couch for best visual impact, and no more than 2/3 the length of the furniture below it. If it's too big or too small your eye will know! Don't make this mistake.
In addition, hanging art at eye level or slightly above helps to keep the eye elevated and moving around the room comfortably. Placing art as indicated helps the eye to easily glance from focal point to focal point of visual interest in your room, and this is what we want to go from amateur to professional. Since art is a statement you want the viewer to be able to admire it with ease so that they can spend more time admiring your space and asking you all kinds of questions about it.
A few things to consider when it comes to a great piece of statement art:
Scale – Large is often best in a living room. If you don't have a large piece of art you can cheat large by hanging two pieces of art side by side.
Placement – At or slightly above eye-level is ideal. Remember to have the base of the art 10" 12" inches above the top of the furniture beneath it.
Frame – I prefer Natural woods or gilded for a bit of drama. If you can try to get a matte and a frame that has glass. This instantly elevates the art into a statement. I use
Print – I prefer things to feel lived in, so canvas prints are my go-to but a high-quality matte print (I avoid gloss) looks great too!
Colors – Try to have at least two colors from your living room show up in the art. I prefer monochromatic, but you can use contrasting or complementary colors if you want to shock!
Subject Matter – Make em' talk. You did it right if your guests can't stop commenting on the piece.
Hanging – Command hooks are great, and always be sure to measure and place centered above of a couch or between wall sconces. Your eye will pick up the symmetry!
Price – There is no excuse to not have art, but this is relative based on budget. In the end…
Feel it – Go with your heart. If a piece just speaks to you and you can make it work on a budget grab it! Every piece I passed up has come back to haunt me. I still think about a vintage oil painting I say at a Flea Market that was a great price and scale. If you love it, your guests will too! Have fun.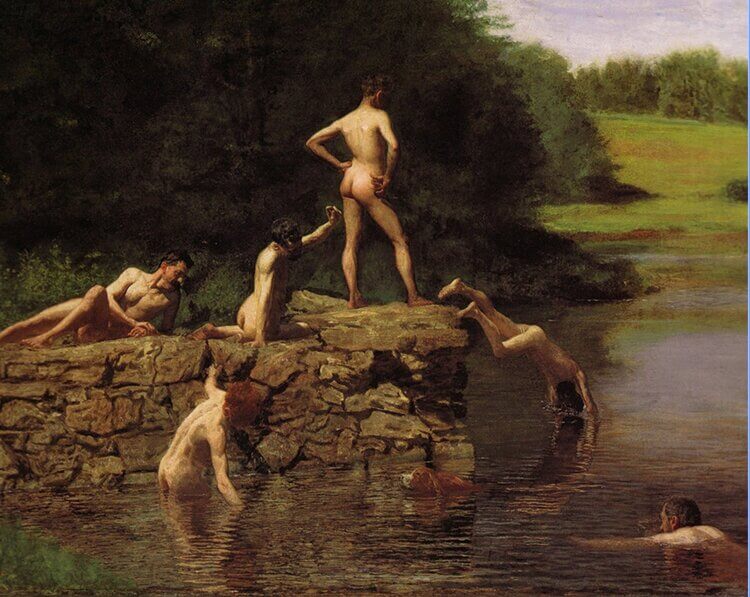 In the end, I decided to go with a piece of art that would get my house guests talking. It's titled, "The Swimming Hole," and it's a print on canvas. The piece highlights the deep mossy greens and saturated earth tones of my space. The subject matter begs to be discussed and I love people's reactions when they walk-thru our front door. The base of the frame has been placed exactly 11" inches above the couch and stretches 2/3 the length of our couch.
This piece ties in all the tones, and textures of the entire space and I could not be more thrilled about it. Do you like it? Is it too much? Let me know in the comments below or DM me on Instagram @136home.
For fun, I included a mockup of the two additional pieces I considered for space. In the end, I am thrilled with my choice. The best part? If I get restless with this piece, I can quickly, easily, and affordably swap it out for something new. After all, 136home is forever a work in progress.