If—like so many other homeowners—your guest bathroom is in severe need of renovations, never fear: I've got just what you need to make any guest feel right at home! If we're being honest, most guest bathrooms could use some renovations. We don't spend a lot of time there ourselves, so it's an easy thing to overlook. Still, if you're ready to tackle the task, you can find everything you're looking for in this list of guest bathroom decor ideas – or at least I hope you can.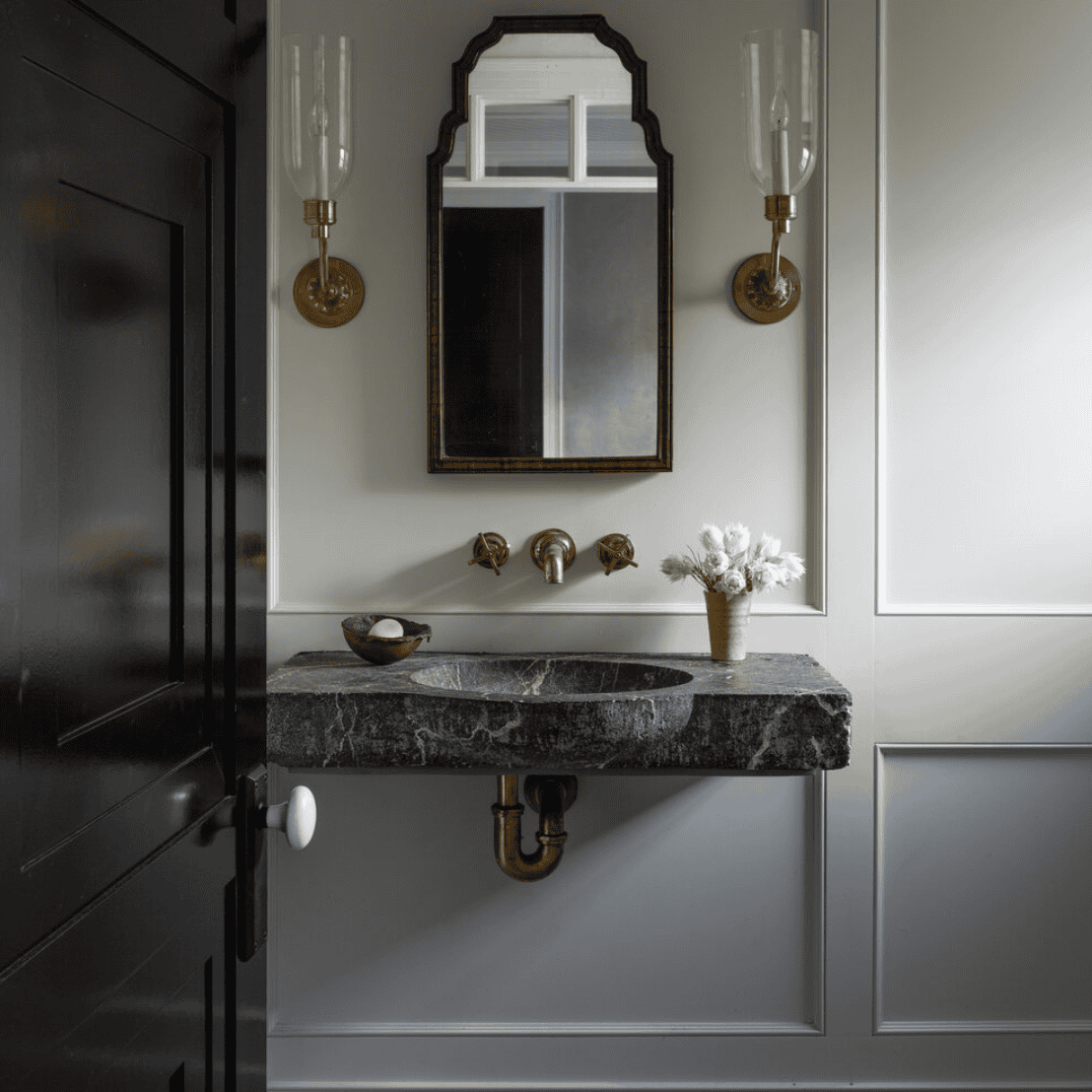 That said, I cover a lot of different ideas in this post. Depending on the size of your bathroom (or your budget), it might not be feasible to do them all. That's okay. Home takes time. I'd suggest reading through the entire bog before beginning your shopping spree. You will know what to buy (or not) by the time you have finished reading.
Before We Get Started
You'll want to clean up your guest bathroom before attempting any renovations. Even the smallest amount of clutter will be instantly noticed by guests, so we should remove anything that doesn't need to be there. If it's not specifically a "guest item," put it somewhere else. We can start adding things in after we've removed all the clutter.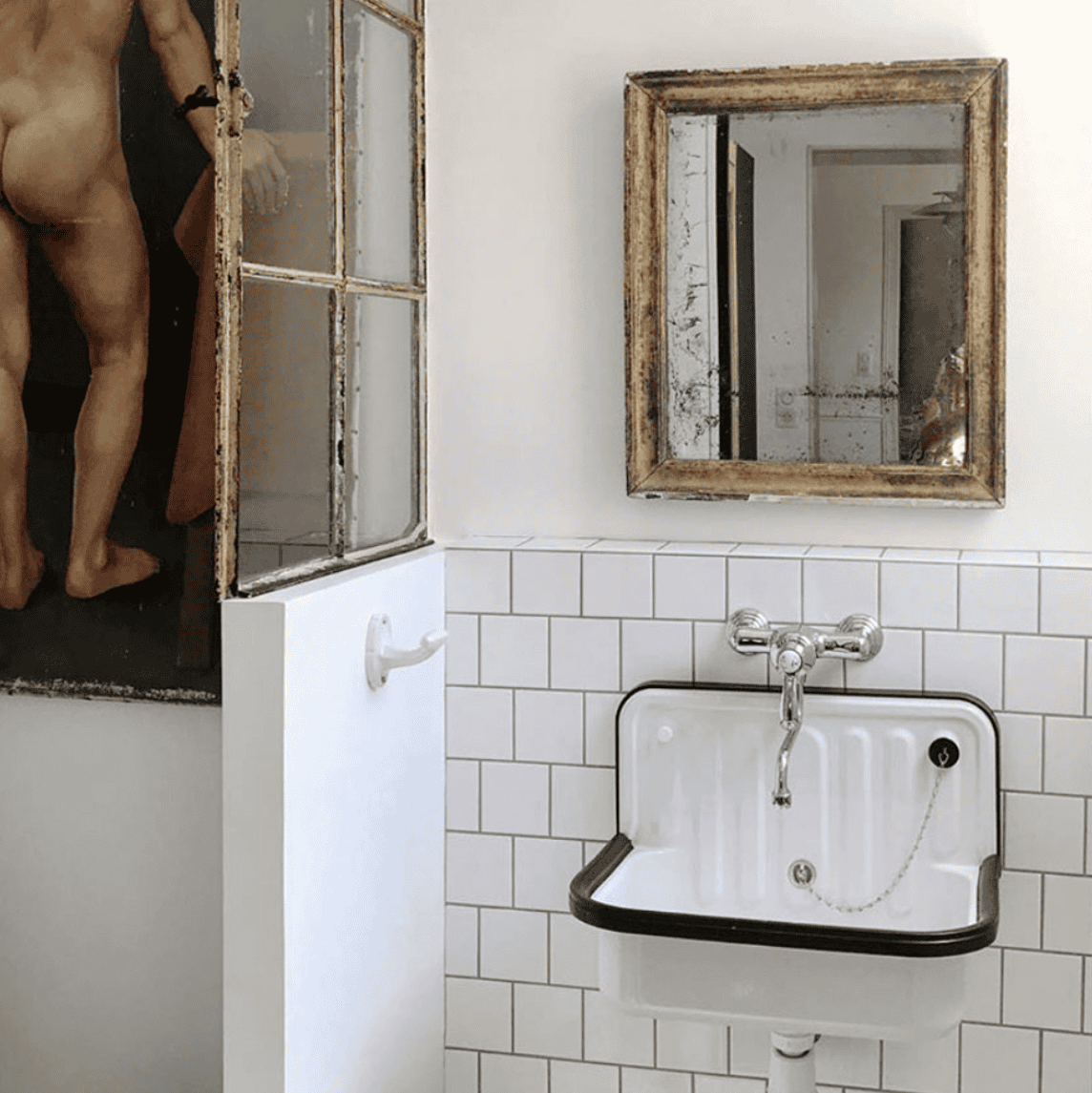 I know: this seems counterproductive, but bear with me! By adding amenities (like scented candles) and essentials (such as shampoo and conditioner), you'll be ensuring your guests enjoy a stress-free visit. While you're at it, make sure to stock up on toilet paper and extra towels as well! Your guests will surely appreciate it. Also, swap out those mismatched soap bottles for these gorgeous amber bottles. It's like a spa right at home on the cheap. Do this!
Start With Your Wallpaper & Paint
All of the best guest bathroom decor ideas start with a proper color palette! Sure, you could just opt for everything in white, but why settle when the sky's the limit? Your choice of wallpaper (or paint) can make or break a room, so you want to make sure it's perfect before you remodel. I'd suggest looking at photos online, where you can compare different options side-by-side.
Pairing white with another color is a fairly common choice, but you can get a bit more creative if you'd like. Just make sure not to overdo it! Remember, the wallpaper and paint simply set the stage. You'll still have plenty of space for implementing accent colors with decorations like marble soap dishes, and other bathroom accessories. Speaking of which…
Adorn the Walls With Art
Without a sense of personality, even the best guest bathroom decor ideas can end up looking like your average hotel. Fortunately, you can make the room uniquely yours by curating an amazing selection of affordable wall art. How many pieces you decide to display really depends on the purpose of the art itself. Will they be the focal point of your room, or simply a background decoration for added ambiance? Make sure to consider this while shopping for wall art- or learn how to make your own art with my DIY.
Don't Forget Floors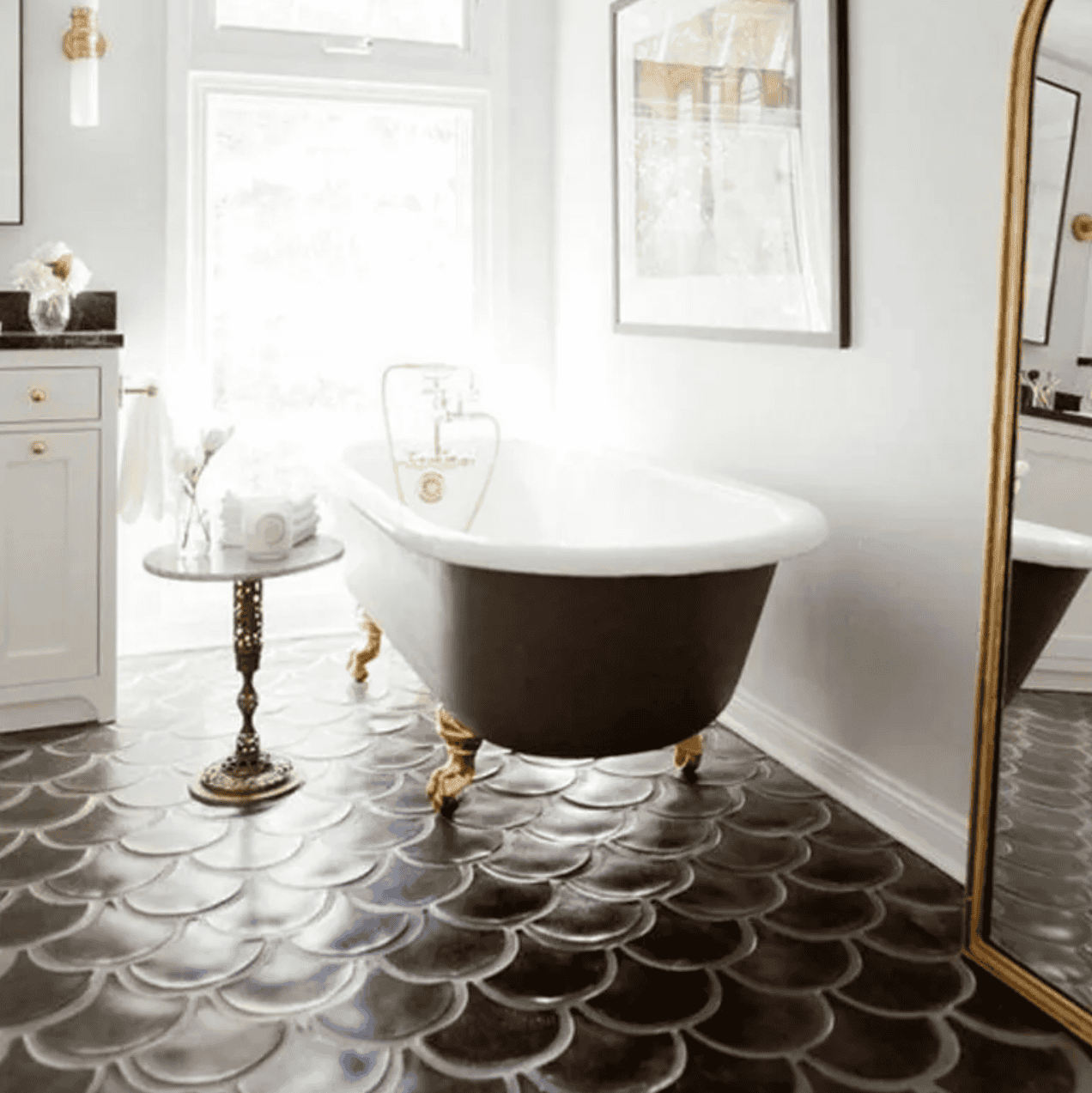 While the walls are certainly important in guest bathroom decor ideas, you shouldn't skimp out on the floors. Next to the walls, the floors & ceiling are the biggest canvases you have. Pairing these pieces perfectly can make your guest bathroom instantly feel cozy and warm. On the other hand, a carelessly-chosen floor could leave your guest bathroom looking like more of an afterthought. Make sure to avoid this simple mistake by taking the time to research the best tile for your bathroom.
Find the Right Lighting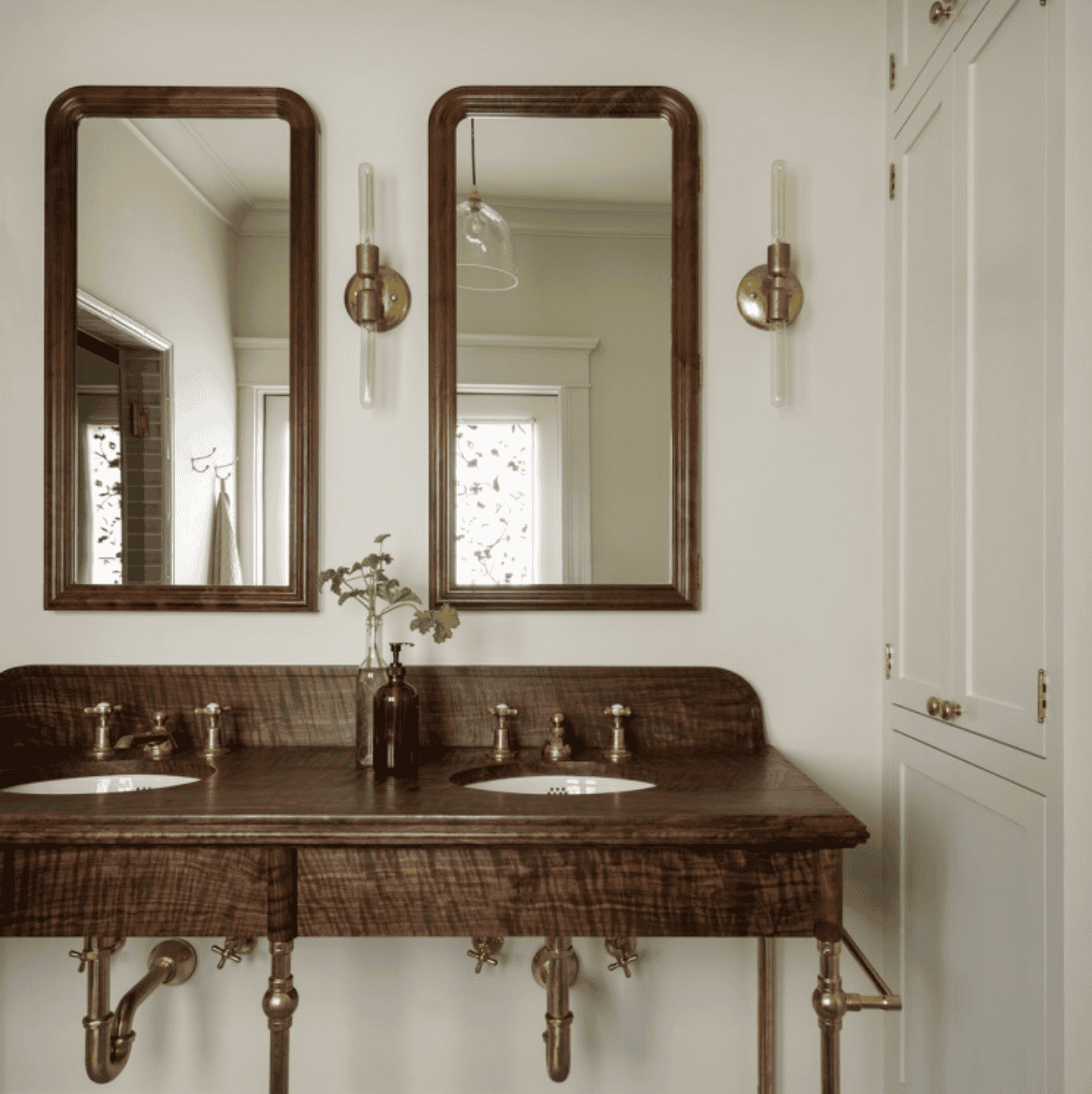 Even an expertly-designed room can't live up to its full potential without the proper lighting – which is an important step not to skip when you are thinking about guest bathroom decor ideas. Fortunately, you have plenty of options to choose from (although my personal favorite are pendant lights. Sconce lights are a timeless choice, whereas recessed lighting may look a bit more modern. If you prefer more creative guest bathroom ideas, you could even experiment by backlighting the mirror(s) using LEDs. The options are endless: just make sure that your lighting choice pairs well with the decor, highlighting your chosen centerpiece!
Pick the Perfect Plants
Faux plants are hit-or-miss. You always have a guaranteed win with real living house plants. They do more than simply freshening up the space and reducing airborne allergens; they also add a sense of calm to every room they're in. Not only are house plants one of my favorite guest bathroom decor ideas, but they're also one of the less-often utilized decorations (at least as far as bathrooms are concerned). This means that—no matter which flora you decide to go with—your plants are sure to make a lasting impression on your guests. If space is an issue, you can try hanging planters instead of using pots.
Have You Tried Glass Shower Enclosures?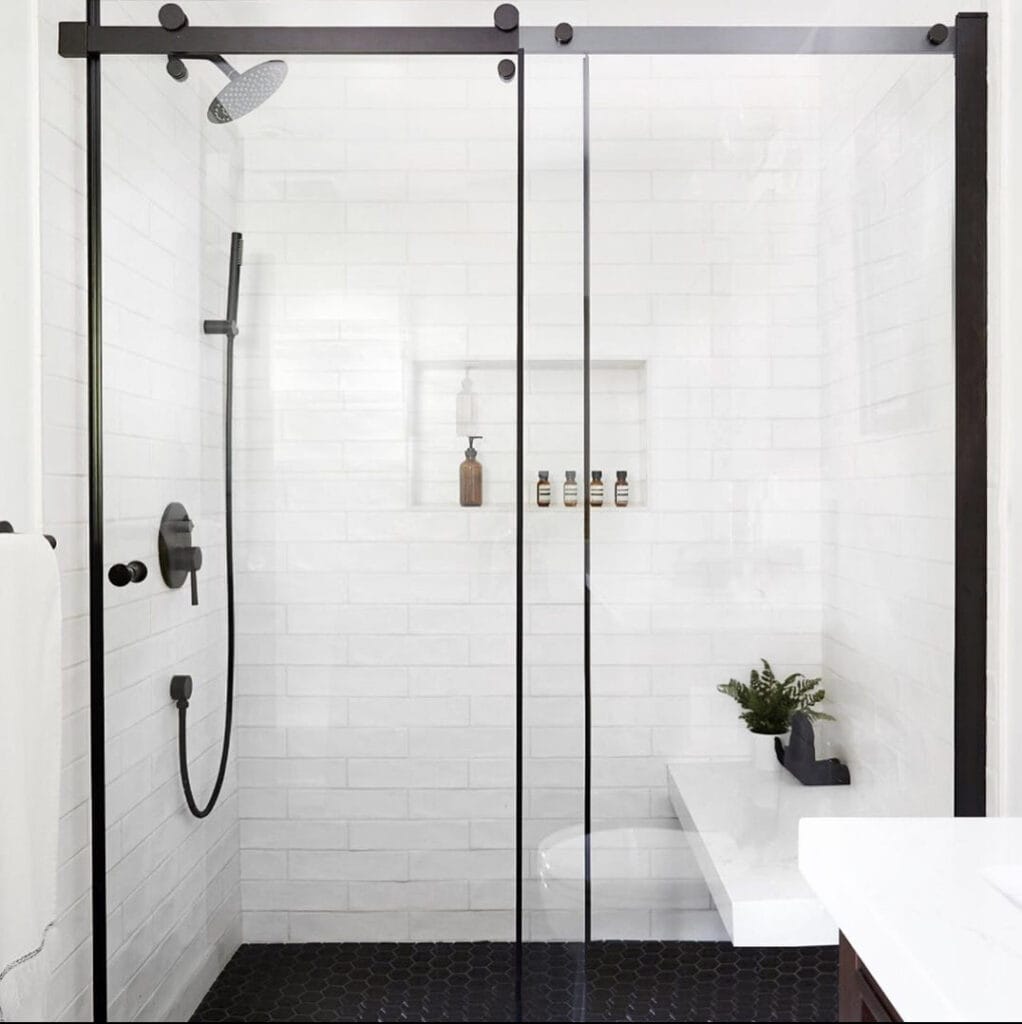 This remodeling method requires a bit more effort than some of my other guest bathroom ideas, but I think it's worth the effort. Sure, a simple shower setup works just fine, but why not impress your guests with one of the many glass shower enclosures instead? This type of shower just screams "luxury!" Despite that, you may not end up spending as much as you're anticipating. In fact, getting your shower fit with custom tiling could end up costing just as much—if not more—than opting for one of the basic glass shower enclosures! If you decide to go for this style of shower, I always recommend shopping around for the best price. There are many variables (such as installation costs, installation methods, and enclosure options) that can affect the final price. While you're at it, consider upgrading your shower head as well for the finishing touch.
Everyone Loves a Luxury Bath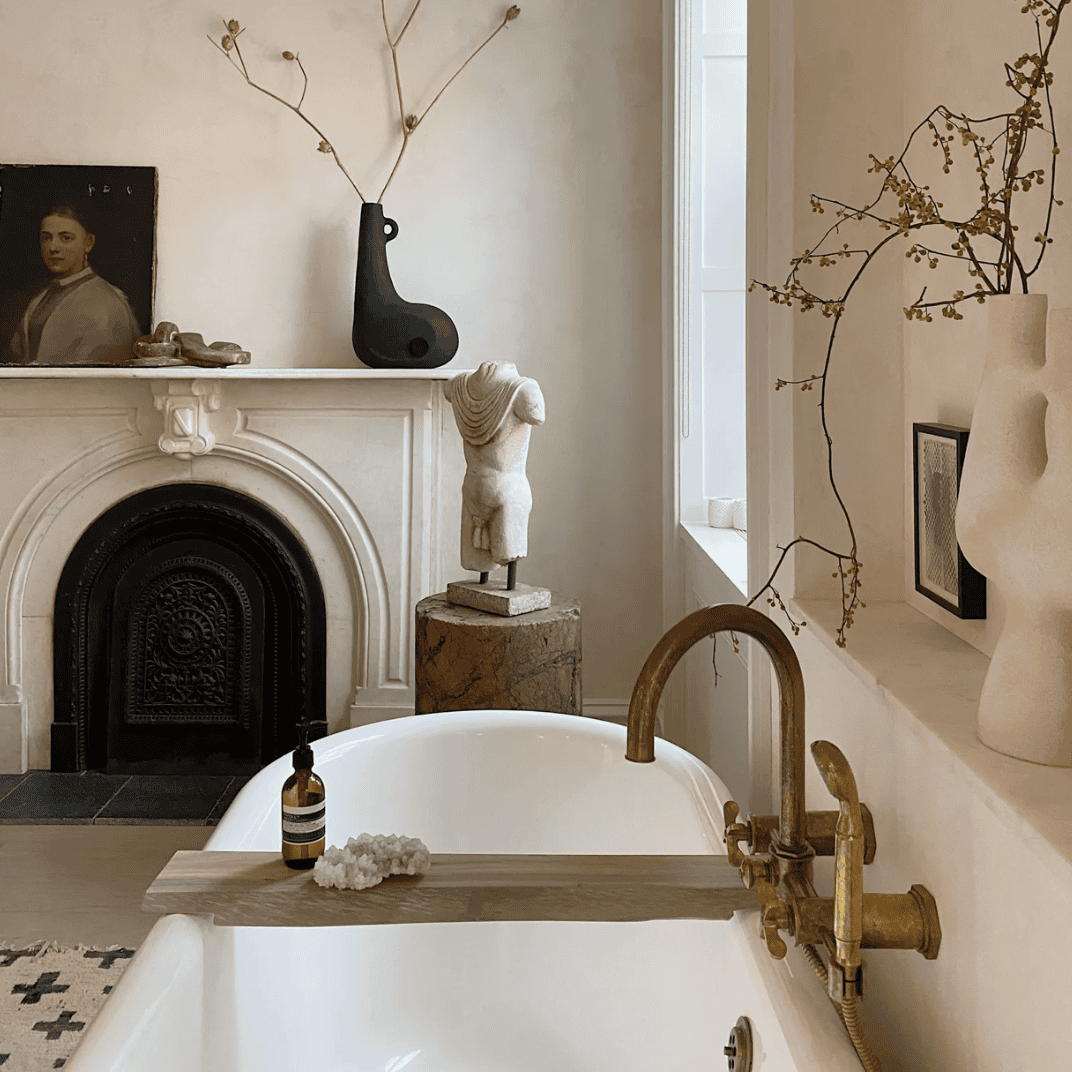 At least in the United States, most adults prefer taking a shower over a bath. The standard alcove bathtub is very accommodating, usually doubling as both a shower and a bath. Still, if you have enough space in your guest bathroom, why not pair your brand-new shower with a standalone, high-end bath for the perfect combination of extravagance & variety? There are plenty of luxury bath options to choose from: materials (like marble, metal, or wood), styles (such as standalone or corner baths), and sizes ranging from small to spacious.
Try a Bidet Toilet
The bidet toilet isn't very popular in America. However, in Europe, it's considered essential if you want to be clean! This is one of the guest bathroom ideas that's perfect for the eco-conscious, as using a bidet will significantly reduce the amount of toilet paper one goes through. Did you know that it takes 37 gallons of water to make a single roll of toilet paper? Yes, using a bidet can actually help the environment (not to mention how much cleaner your guests will feel after using it)!
If spending upwards of $6,000 for a ready-made bidet toilet seems like an unnecessary expense, fear not: you can pick up an install-ready bidet attachment on Amazon for around $80.
Consider Quartz Bathroom Countertops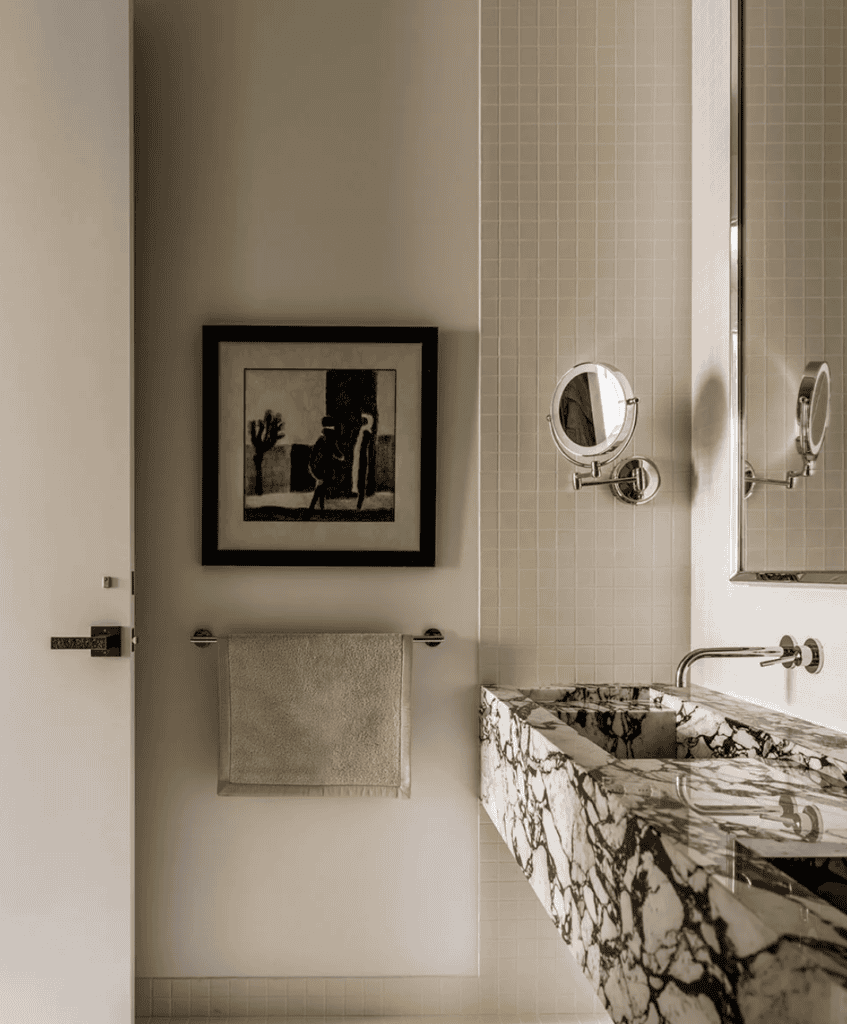 Of course, quartz isn't the only option around (granite, marble, and Taj Mahal Quartzite are viable options as well!). However, quartz bathroom countertops have one distinct advantage over the competition: they're non-porous, which means they don't need to be sealed from moisture! This makes them perfect for your guest bathroom, where guests may accidentally splash water around from time to time. Another bonus? Man-made quartz bathroom countertops are available in nearly any color, meaning you'll always be able to find a countertop that matches your room's aesthetic!
Could Your Bathroom Sink Cabinets Use a Pick-Me-Up?
Last on our list: the bathroom sink cabinets. They might not be the most glamorous items in your bathroom, but your guests are sure to appreciate their presence. Besides, where else are you supposed to hide all the extra toilet paper!? Seriously though, your guests will love having storage options when they need a place for their extra toiletries. Inside the cabinets is also a great spot to store any additional items your visitors may run out of during their stay (such as tampons, tissues, cotton balls, cotton swabs, or toothpaste). If your bathroom sink cabinets are looking old and out-of-date with the new renovations surrounding them, it may be time to consider giving them an upgrade alongside the countertop!
Commonly Asked Questions
How can I make my bathroom nice for guests?
You'll want to ensure the space is clean, organized, and stocked full of necessities. Even if you haven't gotten around to doing renovations, your guests will surely appreciate a tidy, ready-to-use area!
How do you make a guest bathroom like a hotel?
Hotels often use a combination of minimalism and cleanliness to offer a standardized experience. Beyond this, ensure that all the basic amenities are on-hand and easily accessible!
How can I make my bathroom feel luxurious on a budget?
If possible, integrate natural lighting into your bathroom. Combine natural lighting with whites (and other neutral colors) around the majority of the room, using faux wood and plants as accents.
What is the best colour for a bathroom?
This is really a matter of opinion. While white will always be a classic option, other popular options include light blue, grey, and sage green.
What color makes a small bathroom look bigger?
The majority of interior designers agree: lighter colors (like white or gray) tend to make a small bathroom look—and feel—bigger!
Should a small bathroom be painted light or dark?
Generally, you should paint a small bathroom with light colors. However, if used as accents or only on two walls, dark colors can be used to create the illusion of a larger space.
Is grey a good color for a bathroom?
Yes! Along with white, light blue, and sage green, grey is a great color for a bathroom. Did you know that there are over 130 different shades of grey?
Should cabinets be lighter or darker than walls?
This comes down to personal preference and the color of your walls. Lighter cabinets pair well with both light and dark walls, while dark cabinets tend to look best with lighter walls.
What is the most popular color for bathroom cabinets?
Various shades of white.
Should countertops be lighter or darker than cabinets?
While lighter countertops with darker cabinets are a popular choice, dark countertops with light countertops—or even light countertops with lighter cabinets—will also work.
Conclusion

I Hope You Loved My Guest Bathroom Ideas! We've gone over everything from tiny tweaks to entire renovations, so I'm sure you've found something you can use. Some of the suggestions are quite pricey, but I've found that many cheaper alternatives can work just as well. In other words, don't stress: simply work within your budget! After all, these guest bathroom ideas are merely starting points. Implement them alongside your own ideas for a truly personalized, beautiful bathroom that your guests are sure to find memorable.
Did any of these ideas stand out to you, or is there anything you've decided to try out right away? If so, let me know in the comments (and happy decorating)!