As you guys know, I absolutely love doing home renovations. There's just something magical about taking a relatively bland space and giving it a personal touch. You can do this with nearly any space in your house—the living room, the kitchen, your bedroom. Specifically, "how much does a shower makeover cost?" I feel like this comes up a lot.
The shower can take up a significant amount of space in a small bathroom. In a larger bathroom, they take up a big presence. Either way, the shower is where you can relax, get clean, and forget your day's worries. This is also where I jam out to my favorite playlists. You could almost consider it a personal sanctuary.
Looking at a shower this way, you can quickly see the significance of making a space that you love. One that shows off your unique bathroom style and checks all the boxes. So, how much does a shower makeover cost, and why should you consider doing a makeover yourself?
These are important questions that are often asked, but there isn't a single answer. For the costs, a new tub and shower combo could cost as little as $400; then again, the price could also reach into the thousands. As to "why"? There are a ton of different reasons, although increasing home value over the long run is a popular one.
Regardless of your reasoning, chances are you're reading this post because you want to know how much you can expect to pay. I'm here to tell you that—no matter your price range—you can turn any plain old shower into a personal paradise. Let's go over how to make that happen.
What Type of Bathroom Renovation Are You After?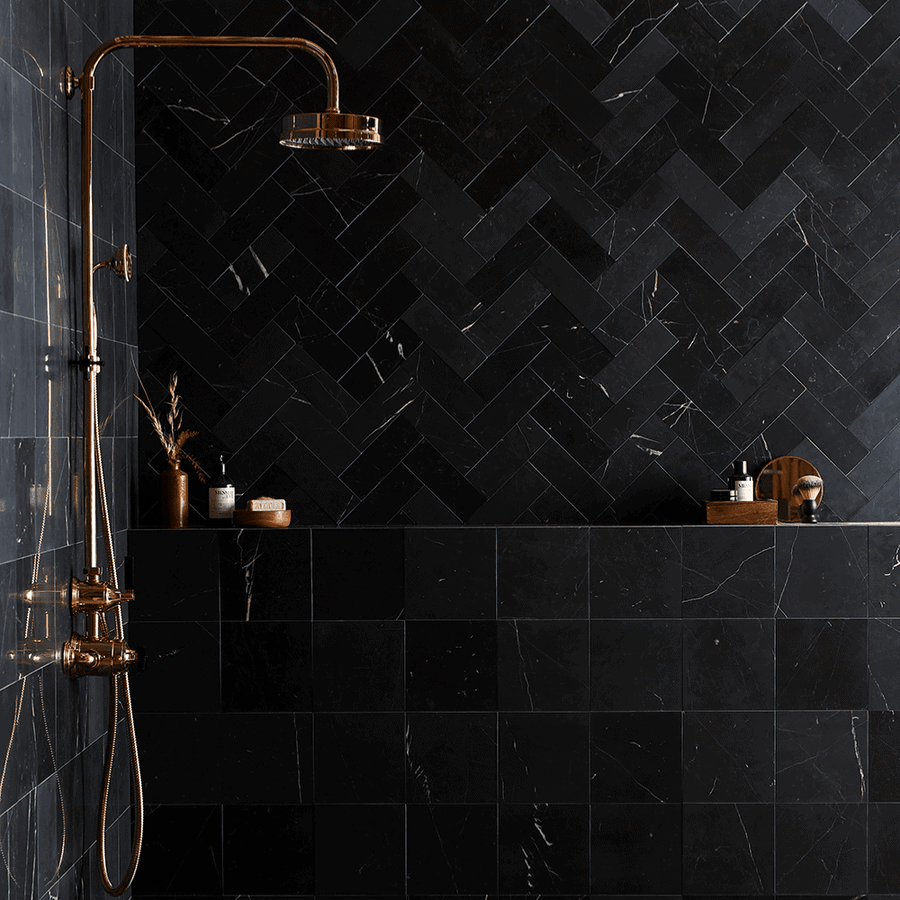 Before we can start guesstimating the costs, we need to figure out exactly what our project entails. Is the shower the only part of the room you're upgrading? Perhaps there are other renovation projects you'd like to take on at the same time?
I always recommend making a list of every change you want to make in a room before you start planning. Here are a few bathroom remodeling tips. Doing this will make sourcing and scheduling easier, as you can see which projects can be completed at the same time and which ones require extra attention. With that in mind, here are three different approaches to upgrading your existing shower & bath combo.
Bath Fitter
If you have an older bathtub shower combo that you want to be replaced fast, then Bath Fitter might be a good option for you. Technically, Bath Fitter doesn't actually "replace" your old shower space. Instead, they place a custom-made acrylic sheet over your current bath and/or shower. This gives it the look of a remodel without taking up as much time.
In fact, Bath Fitter claims to be able to "remodel" your bath and/or shower in as little as one day! This is great news for people on a schedule who care more about looks than construction quality. As long as your current setup is in good condition (i.e., no water damage), then this process should be nearly painless. Once it's installed, you'll simply need to add a shower curtain & you're good to go!
That said, while the process itself is fairly straightforward, the pricing is not. Your final shower makeover cost depends entirely on your current setup since the acrylic sheet will be custom-made to fit. Pricing for Bath Fitter covers ranges from as little as $1,000 up to $10,000. The average price is $3,000. Although this may seem a bit high, Bath Fitter is actually one of the more affordable options in many cases!
Do-It-Yourself
For homeowners who have the time, love to work with their hands, and want complete control of every little detail, a DIY approach is a great option. It can actually help significantly lower the shower makeover cost, as you'll save a lot of money by doing the installation yourself. Of course, you can always take the money you would've saved and re-invest it in other areas of the room (like a new toilet!).
Still, the DIY approach may not be as easy as you imagine it. You'll need the skills to ensure everything is installed currently, properly leveled, and completely waterproof. Tasks like installing new grab bars are fairly simple, but tasks like tile cutting and plumbing are a bit more advanced. They may also require permits (so don't forget to check your local ordinances!).
Assuming you have both the time and the skills to do the job, you'll also need to gather the right tools & supplies. Depending on the project, this could be tile and grout, a new shower pan, or simply a cover for your old shower.
Average Bathroom Remodel Cost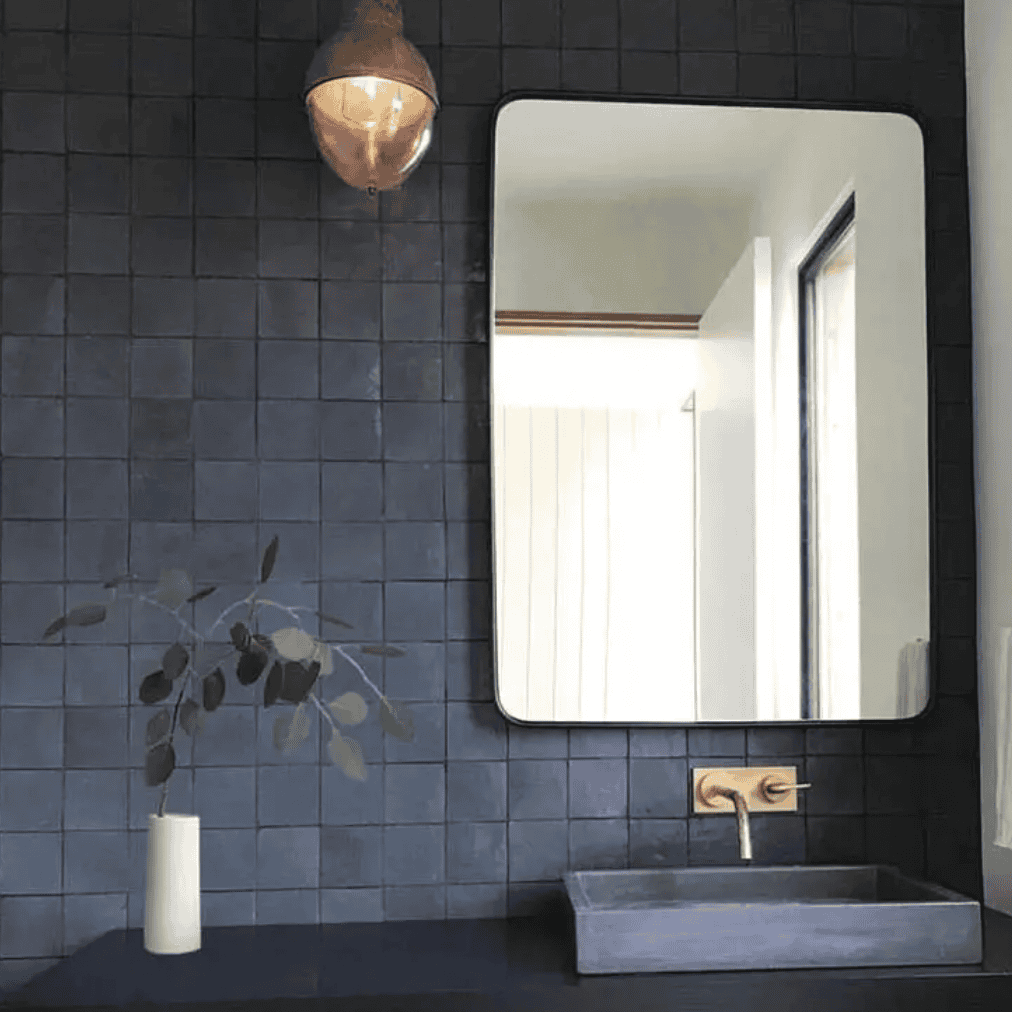 As this will be a custom job, your final costs can vary widely. However— the average DIY bathroom remodel costs $3,726. Compare that to the average professional remodel cost of $11,844, and you can quickly see why the DIY approach is appealing.
I recommend taking a look at your proposed project in great detail before committing to the DIY approach. While it's always great to complete a project yourself, the potential cons can outweigh the pros of saving money. With plumbing and electrical you will want to weigh what you can do versus what you might consider contracting out.
Contractor Remodel Costs and Considerations
If you require an entirely new shower but don't want to complete the work yourself, a general contractor is your best option. Not only can they remodel your full bath or shower space, but they can also give your bathroom a full remodel if you wish.
For those with expansive budgets, hiring an interior designer may even be a viable option (to get the perfect aesthetic for your entire bathroom!). They'll handle all the details, from choosing a bathtub faucet to selecting the right storage options for your bathroom. All you'll need to do is being your ideas and budget.
However, I'm going to assume that most of you are just looking to remodel your shower (or at least start from there!). The potential shower makeover cost can vary widely but will depend mostly on the type of shower you're looking to install. Total project prices can range from $1,000 up to $20,000, but contractor costs make up only a small portion of that.
Hourly rates for a general contractor can range from $25 to $85 per hour, although the costs may be different depending on where you live. Some general contractors charge you a percentage of the total project cost—usually 10%-20%—rather than an hourly rate.
As of 2022, the average cost of a plumber is $100 per hour. Hourly rates may be lower or higher than the average, with service fees or minimum charges as well. I prefer do lean in on the design and styling in partnership with a contractor for permits and hard-to-do tasks. Fo for this option if you have some good design sense, but want to get it done right – where mistakes aren't as tolerant.
Considering Shower Area Types
Now you know the contractor and installation options, let's take a look at the installation types! Like pretty much anything else in your home, there are literally thousands of customization options. I've broken them into three easy categories, which should make it easier to decide the type of installation, remodel, or upgrade you want.
Prefab Units
These units prioritize convenience over originality. Each shower stall has been mass-produced at a factory, which is reflected in their low costs. Prefabricated showers are generally offered in one of three materials.
Fiberglass prefab showers are the cheapest, costing between $300 to $600. Unfortunately, they're often sold as a single piece, which may make installation an issue.
Acrylic prefab showers cost as little as $600, with prices reaching up to $3,000 per unit. They've offered in both single and multi-piece designs, which makes installation easier.
Cultured marble prefab showers are the most expensive, with an average price of $600 to $2,000. Like the acrylic option, they're available in single and multi-piece models.
Prefab showers generally come with almost everything you need, although you will still need to supply your own plumbing and faucets. This can significantly lower your overall shower makeover cost.
A Bath & Shower Combo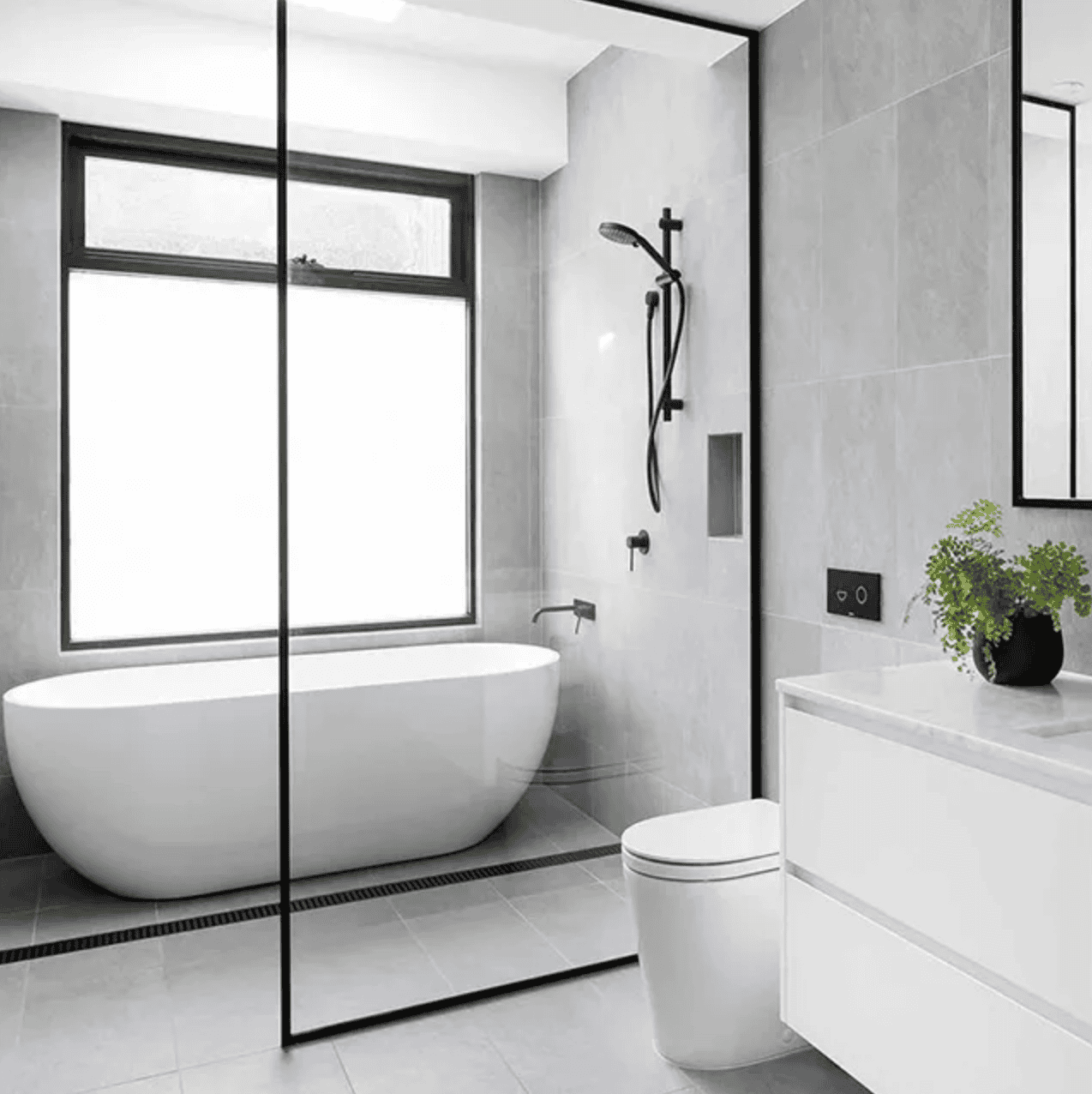 This combo is extremely common in both modern and older homes. They effectively double as both a bathtub and a shower, allowing you to enjoy them no matter the size of your bathroom.
The tub-shower combo is mid-range when it comes to total project costs. You can also order a custom unit if you want to make your bathroom stand apart from the rest. It's also possible to customize an existing one by installing your own towel bar, tiling, and fixtures. However, the additional costs can add up quickly.
If you want to keep your shower makeover cost low, prefabricated options can cost as little as $2,000. However, you may find that your project's cost ranges up to $6,000 (or more) if the installation process becomes complicated. Of course, customizing your unit will cost even more. My bathroom renovation cost a total of $15,000 but includes adding more square footage and moving plumbing to accommodate.
Custom Walk-in Shower
Perfect for the master bathroom, a custom walk-in shower can be whatever you want it to be. However, this customization comes at a high cost; you can expect to pay from $8,500 up to $20,000 for your complete shower makeover cost. Alternatively, you could get a prefab walk-in shower for between $800 to $2,500 (plus installation costs).
Unlike tub-shower combos (where you need to lift your feet over the edge of the tub to get in the shower), walk-in showers allow you to simply stroll into the shower. They often use a glass door to prevent water from spraying around, rather than a curtain. You can customize literally every part of these showers, from the shower faucet down to the type of tile.
Wet Rooms
Walk-in showers are tough in small spaces, but you can make them work as we did. On the flip side, there is an even bigger version of a walk-in shower: the wet room! Whereas a walk-in shower attempts to keep the water in one place, a wet room is entirely waterproof.
In a wet room, the entire space is open concept. The floor tilts at a slight gradient towards a drain in the floor, allowing any and all water to drain properly. As one might expect, this type of bathroom upgrade exceeds your average shower makeover cost: the average cost of a wet room installation is $21,600!
However, the final price will depend on a variety of factors, including the type of tile used (such as ceramic tile or natural stone), the size of the room, and the amount of necessary plumbing work. It's important that the entire room is completely waterproof, so I recommend buying the best tile possible. I would also recommend leaving this type of installation to a professional, as any gaps in the new tile could result in unnecessary structural damage later on.
General Pre-set Shower Makeover Cost
As we've seen, there really isn't an exact way to determine how much your bathroom remodeling will cost. If you're just covering the old tub in the guest bathroom with a bathtub liner, the project should be fairly cheap and simple.
On the other hand, if you're styling the rest of the bathroom or even installing an entirely new bathroom, it'll probably cost you a pretty penny. The final project costs can vary over quite a wide range, so I'd suggest adding up the following to estimate your upcoming costs.
Materials (liner, tiles, grout, fixtures, etc.)
Labor (contractor rates)
Unforeseen expense (10% of the total cost)
Accessories (anything else you want to add to the room, like additional lighting, art, or a vanity mirror)
Check out the bathroom remodel considerations.
So, did your estimates come up within budget, or were they a bit closer to the high end than you would have liked? Taking on a shower makeover can be expensive, but you can do it for less too. Still, it's always good to do some research before starting any big project, so I hope you guys have found this information useful.
As always, I'd love to hear what y'all are up to. If you've recently completed a shower renovation—or have one "in the works"—let me know in the comments below. Enjoy your makeover!