With June halfway gone, I am looking to just say thank you! We just surpassed 40K followers (and growing fast) on Instagram. The blog is growing and you, yes you are making it all possible. If this message is in your inbox – You are my people. Sign up here to get all this tea early.

Thanks so much for being here. I just can't thank you enough for reading my blogs, clicking on my links, and engaging with my content. It means the world, and it really does allow me to keep doing what I love most – helping share with the world how to create a home YOU love one detail at a time. xoxo.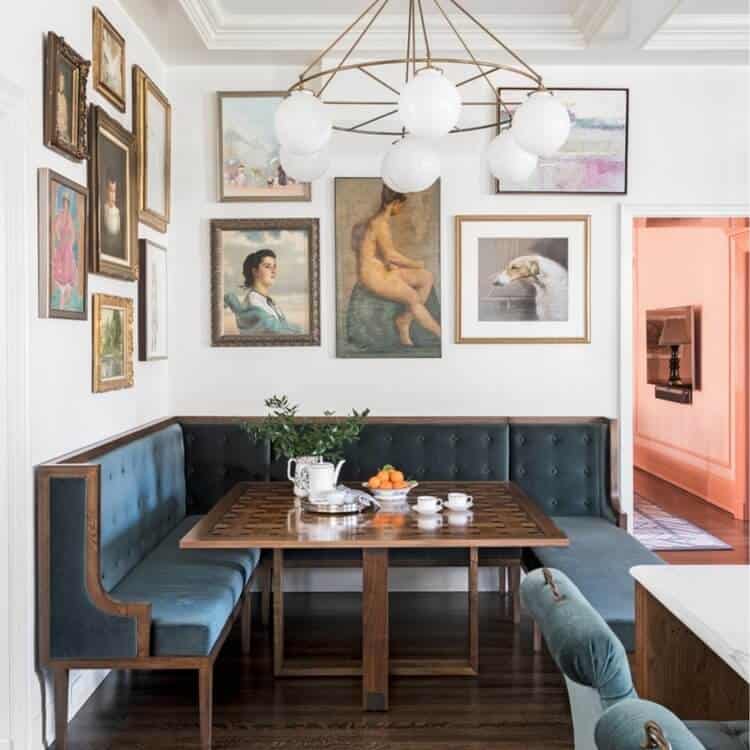 Looking ahead, Father's day is just around the corner. Check outmy favorite gifts for him. I promise you will love them. These goodies are always crowd-pleasers. I have a bunch linked in my Amazon Storefront too. Happy Father's day to the father figures out there.
Now…on to this week's favorite finds. Per usual, I had a blast curating this list. Enjoy!
Y'all love my bedroom rug – I do too! It's been out of stock for ages. But, I just saw it's shoppable again. Run to it, and quickly. It goes fast. I do think this really is the perfect foundation for any bedroom – don't cha' agree?
Speaking of my bedroom. I did a recent nightstand + bedding refresh that is just too good not to share again. The sheets and pillows are flying off the digital storefront shelves. Grab em quick. At this price. They just won't last.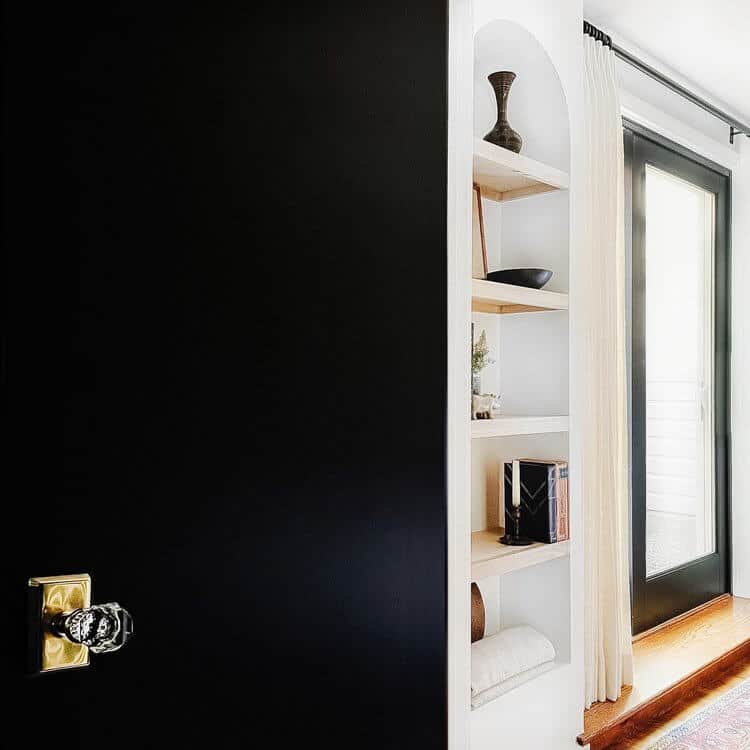 I love my door hardware. It makes my entire space feel cohesive and elevated. Most importantly? It's reasonably affordable to get an elevated look if this is all you do to your home. You can even update each door one at a time and as budget permits. Here are my door knobs. I know you will love em.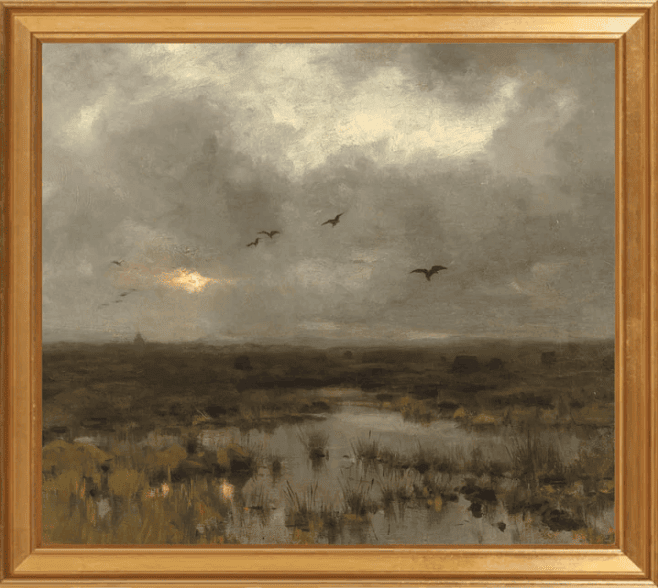 This marshlands print, from my friends and North + Finch just makes me soar. I love the light, from the dark, and the look up to the horizon. Plus, the muddy inky tones just make a mood. Ya gotta grab this print. Go for it!
Earlier this week, I posted a reel on this amazing TP hack you can do to seal your TP roll with just a bit of water from your faucet. I love it. We gotta make everyday magic guys. Because of that, you fell in love with my TP holder. Check it out. I love that you lift the handle for easy refills as needed.
Some of ya' were eyeing this gorgeous brass vent from this reel highlighting cool spots in my space. Home really is in the details. Don't settle for builder-grade vents. Check out my quick and easy 10-minute upgrade that will level up your space in an instant.
This is arguably your favorite place in my home. Thanks for all the love! I get asked all the time – and a lot recently where this gorgeous lemon painting is from. So I am sharing the link today. Remember to have your art speak to the rest of the space for a cohesive look. You got this guys! xo
Inspo Winner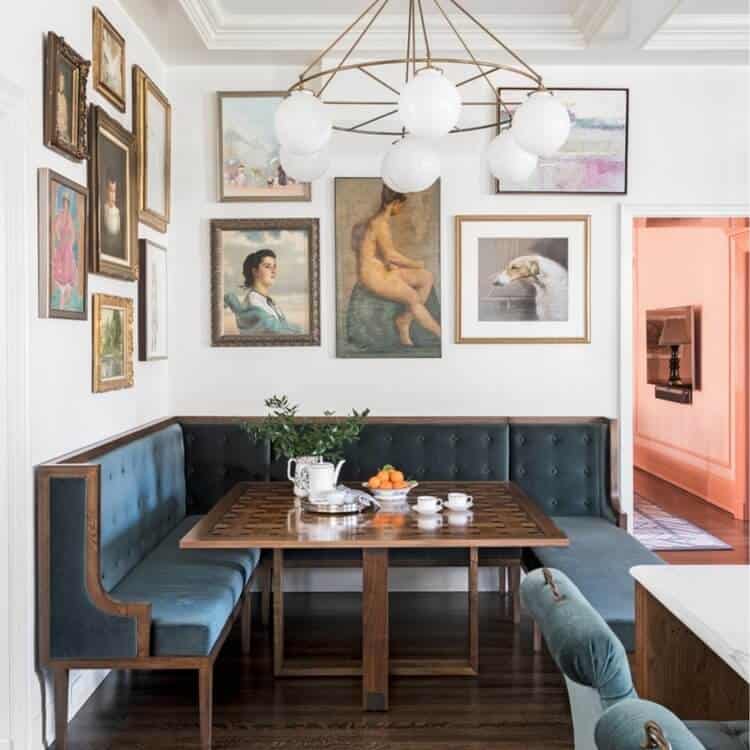 I've been thinking a lot about the use of color – in the moodiest, and most delicate of ways, that still makes an impact but isn't too in your face. This mohair banquette and gallery wall (my favorite things) perfectly complement one another. They are both confident yet understated while still delivering a wow moment. I can't stop daydreaming of doing this to my banquette space.
I did a thing! Restoring (or flipping) furniture is one of my all time favorite DIY's. It's instant gratification, often just takes a weekend, and can save you big on the budget. Check out my 1920's inspired desk. Also, for everyone wondering. This is the paint sprayer I used to get a flawless look. Get out there and give it a go.
DON'T FORGET IT. PIN IT.
---
More Modern Classic Interiors Design Tips and Tricks Here: