Halloween is just around the corner. I am so excited! We placed cool gravestones in the yard, with solar powered candles and the mood is everything. I usually only get about 12 trick or treaters. For some reason, that baffles me – we never get that many. I decided to change that up by getting king sized version of the best treats around. I am gonna spread the word that 136 home is the place to get the best Halloween candy in the neighborhood. Wish my luck.
In addition to that, I'm spending the weekend staying a side table and updating my favorite Thanksgiving menu. We do it a bit different around here. You might be shocked at what we serve. DM me if you have traditions you do differently as well. I'd love to know. Before I forget…
I hope you have an awesome halloween….enjoy the season and have some fun But I know you are here for the Look for Less. Let's get into it…
This curious corner by the incredible Colin King packs a moody punch – full of inspired art, lux layers of zebra and burnt orange mohair pillows. I am obsessed how the vintage elements are paired with an uber modern swivel wall light – bonus points that it's both black and brass. Don't you want to light a candle and curl up in that blanket and armchair? Of course you do! Let's re-create the look for less now:
Zebra Rug
A good rug is often the most critical, yes critical element in helping you ground and create a space that feels complete. I love the added visual interest this zebra print rug adds to the moody and contemplative inspiration photo. The pattern pop makes it all work.
Soft Sofa
Let's be honest, a good couch is (also) essential to a living space. You need a good place to sit and enjoy the room. I particularly love this pice for it's sleek profile and ability to work well will almost any aesthetic. You can style it with a great piece of art, and essentially any type of throw pillows or blanket to get the exact look and feel your heart desires.
Human Form Sketch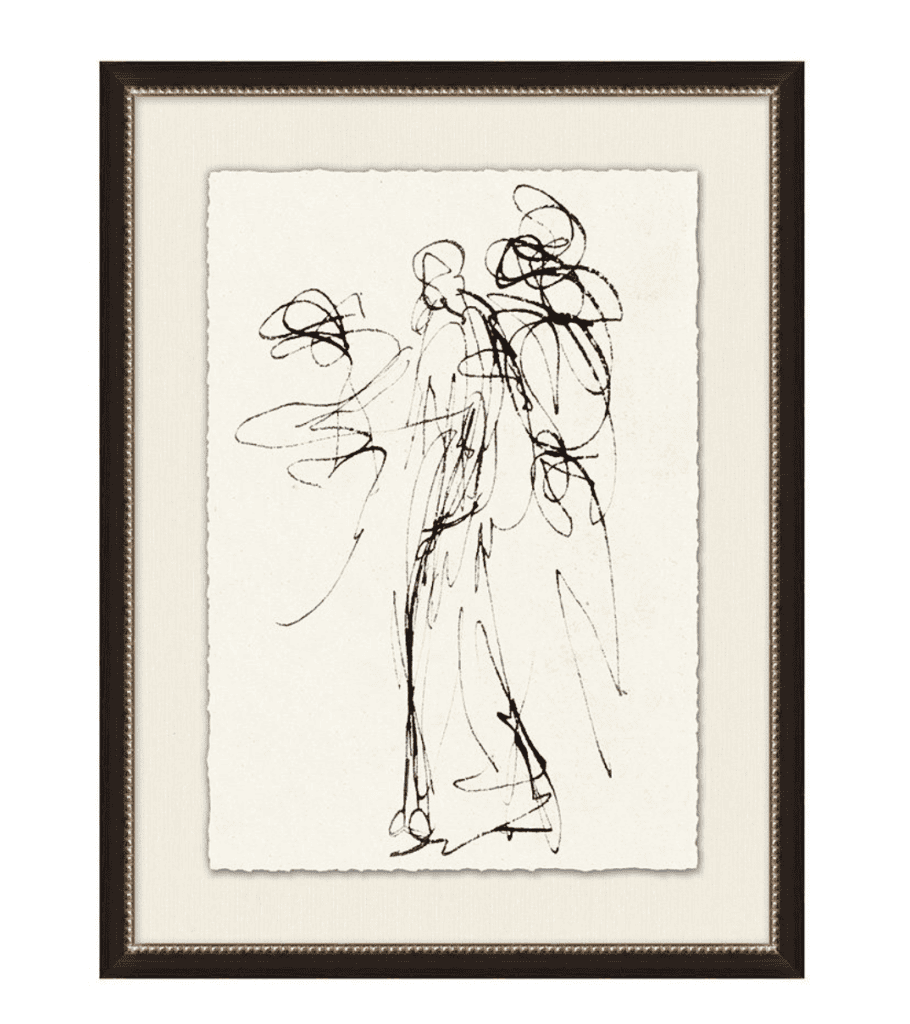 The kinetic energy and excitement a form sketch gives to your wall is timeless – especially in classic contemporary designs. Pair it with a brass and gold frame – for an even more sophisticated look. I always include a sketch in my gallery walls. They just add a pop of charisma you can't do without.
Black Olive Tree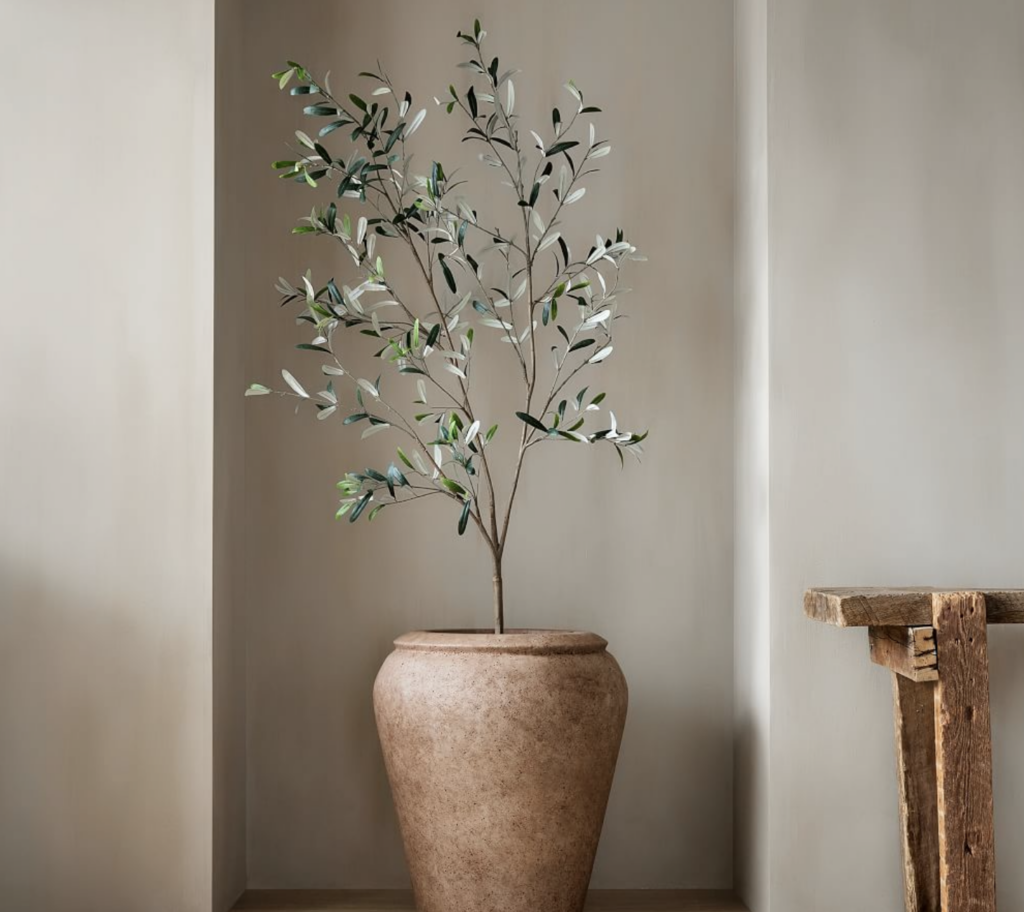 Everyone loves an Oliver tree. But, if you've ever owned a real one you know they are very difficult to take care of indoors. So, a faux option is def the way to go – in my opinion! I love this one, cause it looks real, and comes in a gorgeous pot that looks great in lot's of design aesthetics. Plus the size and scale is wonderful at the price point. Consider this tree!
Aerin Swing Light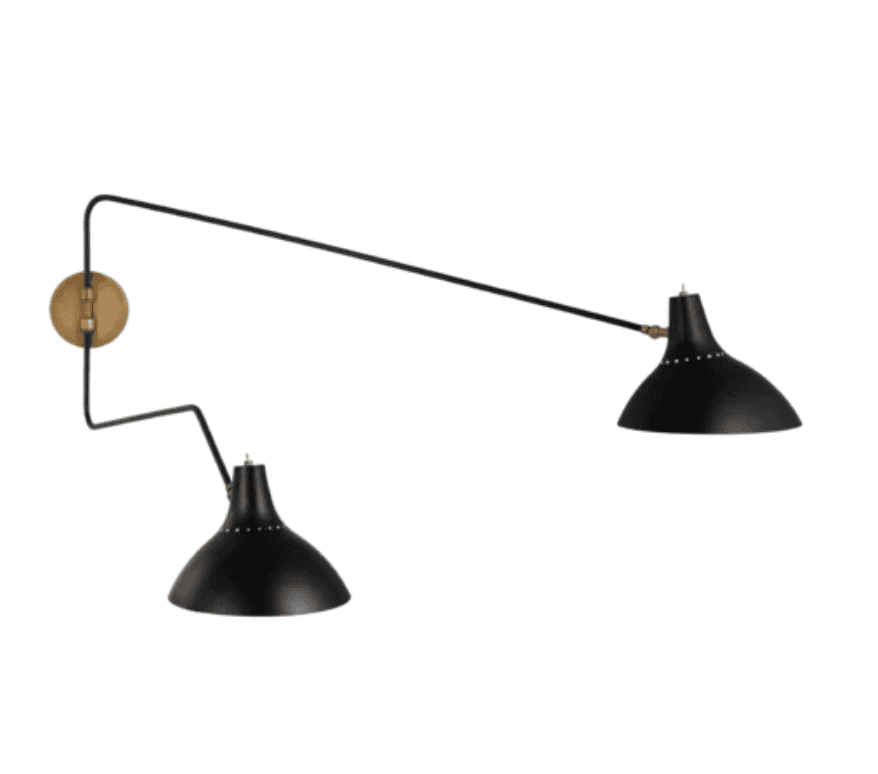 Lighting is essential, and this piece looks similar to the one above, but for way less. The black and brass shine while being super functional as a task light for reading, or working on your laptop on the couch. After all, if you create a room this good – why would you ever leave?
Mohair Inspired Throw Pillow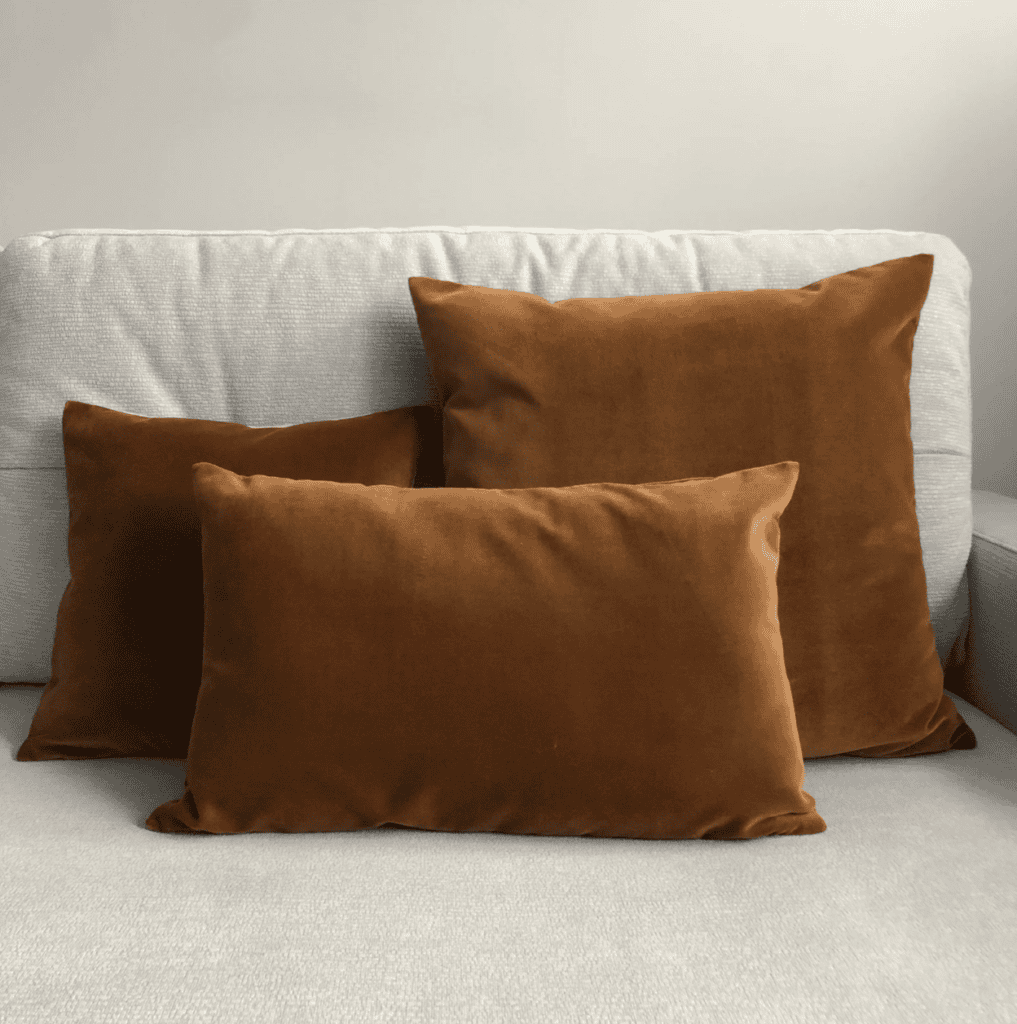 This color and texture is everything. As I mentioned earlier throw pillows can do wonders for your couch. I loved how the ones in this parlor punched with jewel tones and kept the eye bouncing around the space. These are a great price, and I know they will lux up your look for less in a jiffy.
Cushioned Armchair
I looked high and low for a dupe to match the gorgeous vintage armchair seen in the image above. I stumbled across this and couldn't believe it. It looks so similar, ships right away, and is half the price. A good accent chair can make a space sing in an instant. Grab this, and a cup of tea now!
Kitchen Hutch Cabinet
Vintage kitchen hutch buffets are expensive. That's all their is to it. But, I found a ridiculously affordable dupe that provides a similar aesthetic for less than $200 dollars. The walnut wood and open shelving allow for a lived in look – and plenty of opportunities to style as you see fit.
Burnt Throw Blanket
There's nothing better than curling up after a long day with the perfect throw blanket. Invest in a good one guys. I love this burnt organic options from Target. The price is divine and it's oh so soft. Of course it goes effortlessly in this space. Drape it over the armchair or couch for a layered lux look.
Painted Man Oil Portrait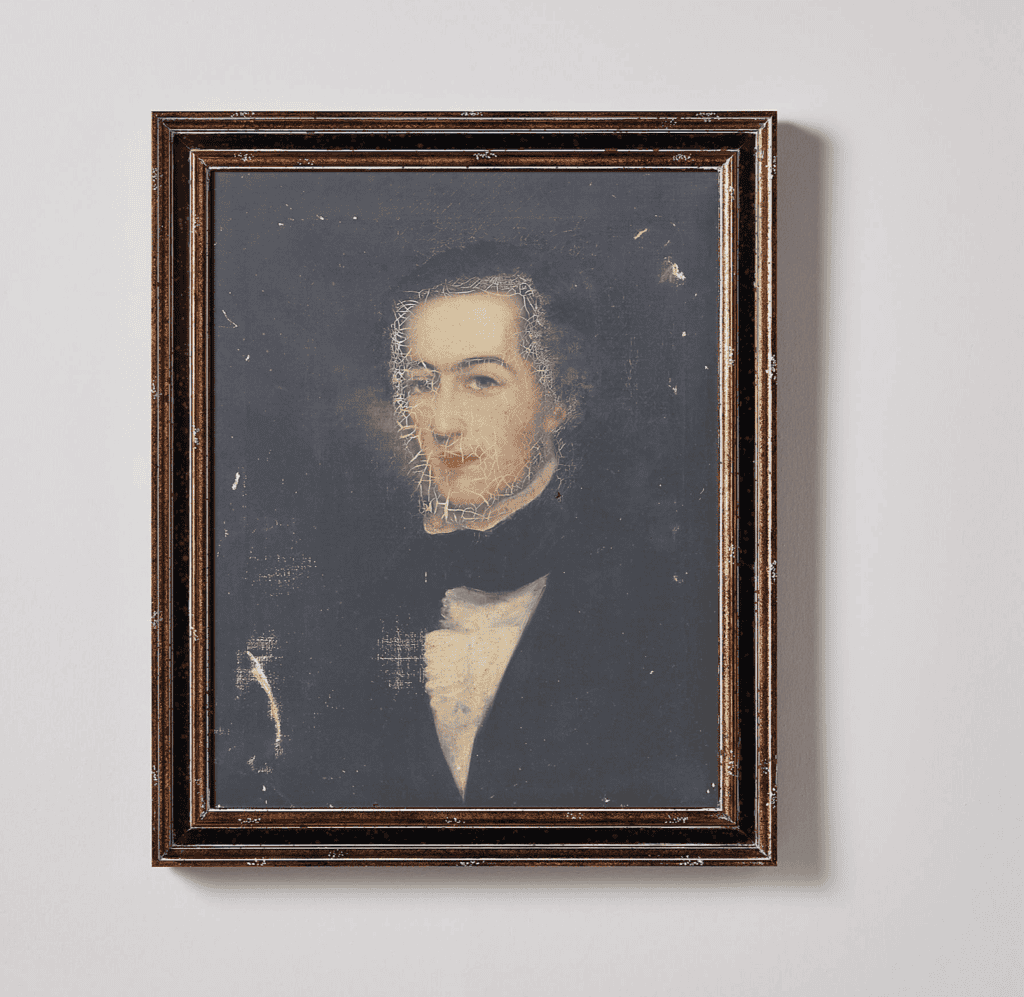 You know I love a good vintage oil painting. This is an investment, but one worth making. I promise you this piece of art will be the focal point of the design, and instantly set the mood and tone for the space. The cracked paint and eerie aesthetic will have your guests feeling haunted mansion vibes in the best way possible.
Style Your Hutch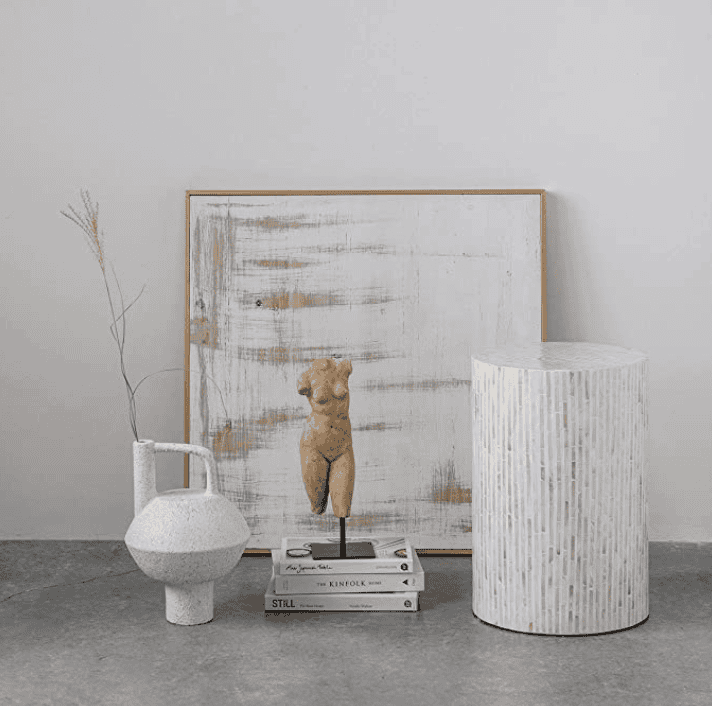 Okay, we know a space is just a room without the proper styling. This room requires lots of oddities to nail the look – especially on the kitchen hutch. Head to my amazon shop and hit the styling section for some amazing options to creat the look and feel you want. You can't go wrong with any of them. Plus, they are super affordable and ship right away! We all love that now don't we.
What do y'all think? Do these designer dupes for less help achieve the million-dollar look? I think so. Let me know which piece (or pieces) you decide to grab. Believe it or not, a corner like this doesn't have to break the bank. Go get it loves. I am cheering for ya. xoxo