Another week has flown by and we have made it to October – I truly can't believe how fast this year has flown by. With fall (affordable decorating) in full swing, it's officially sports ball season. I am definitely not a football fan, The Real Housewives of New York is more my speed. However, I am a fan of the amazing snacks that come along with this time of year. Jalapeño cheese crisps anyone? Plus, are we here for Taylor Swift & Travis Kelce? Yes, I am a Swifty and I literally just bought this Kelce t-shirt – because, well if he's good enough for Taylor, then his shirt is good enough for me. Come at me. P.S. Did you see how cute Tay Tay was at his game last week? This is the joy I need in my life right now. Either way, Cruel Summer has been my go-to song on repeat when I drive up to the cottage. I literally blast in all the way there.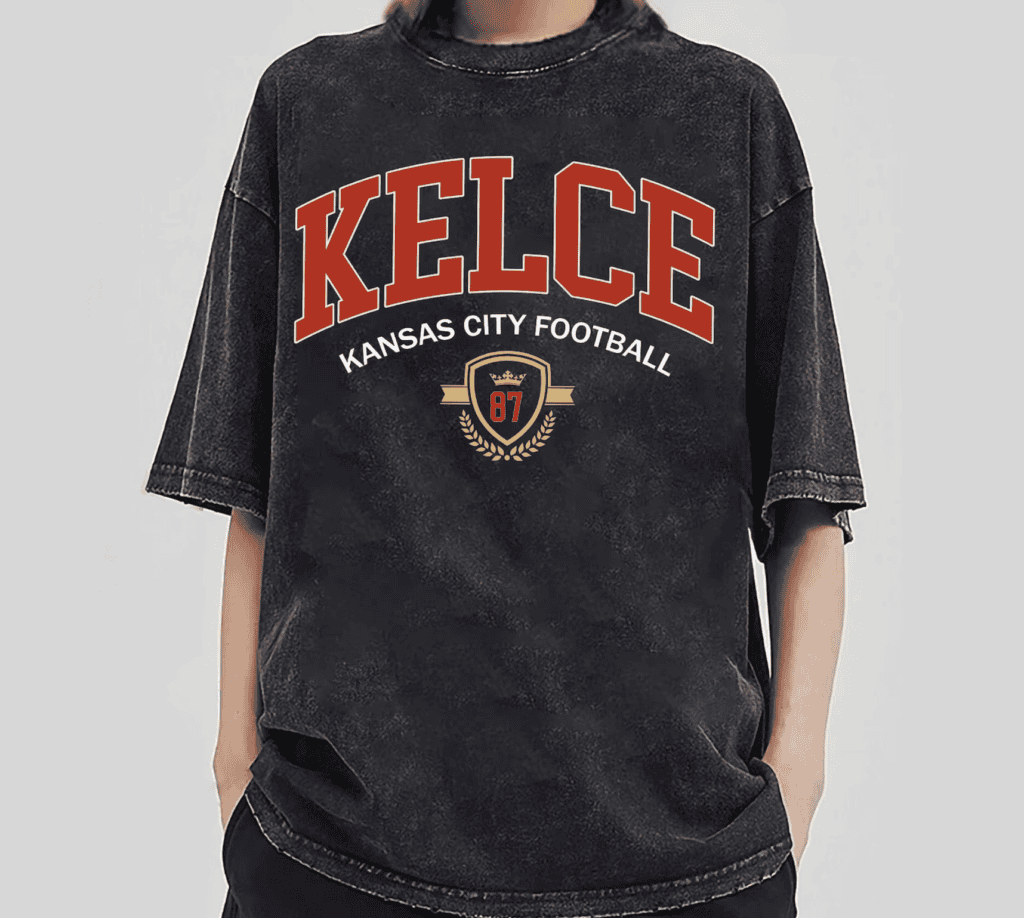 In other news, I also had a blast at my local flea market here in San Francisco. I found tons of gems to add to the cabin and my living room design. While I am having serious regret about not grabbing this giant vintage oil painting, I did walk away tickled as I snagged three copper cookware utensils that are going to look perfect on a pot rail in the kitchen attached to the exposed beam at the cottage – it's so fun to be style sourcing again. Oh, one more thing. Can we say weather vein?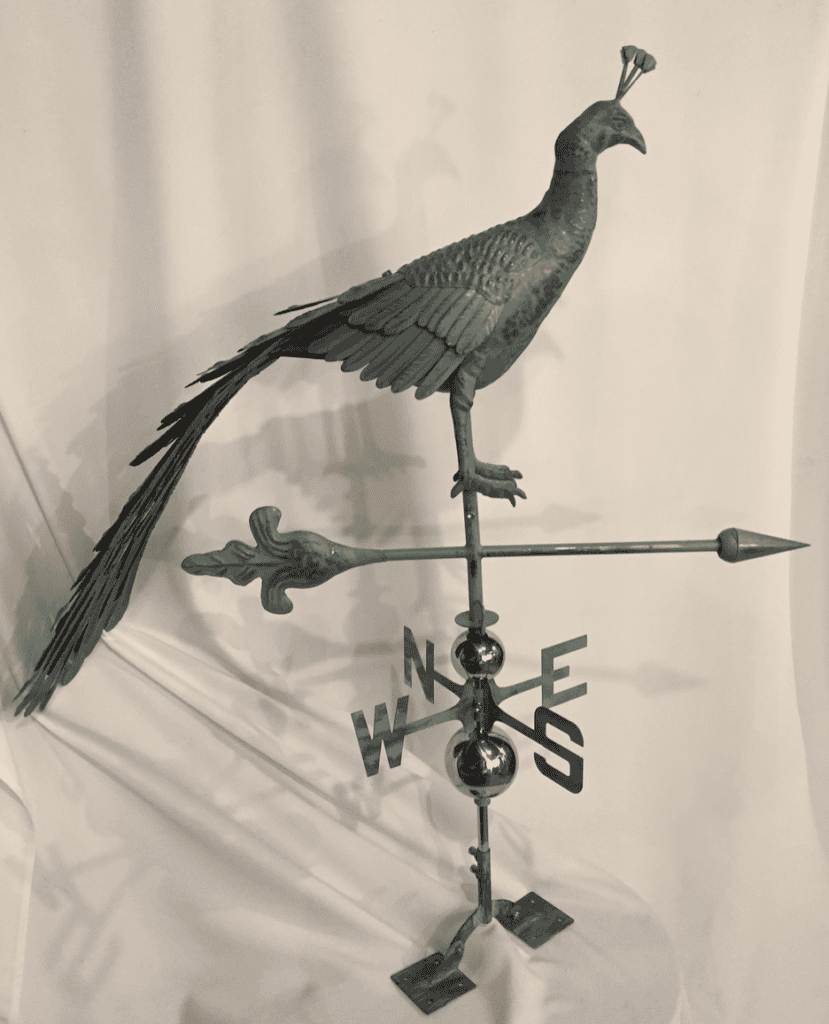 Sure, I don't have drinkable water, barely any internet, and a scorched electrical panel – but I got a new weather vein. I haven't shared it on social yet, but I couldn't tell you – my besties. Look how cute this peacock weather vein is. Is she not magical? I wanted something traditional with a twist. I think this is a touchdown. Maybe I am a sports guy after all.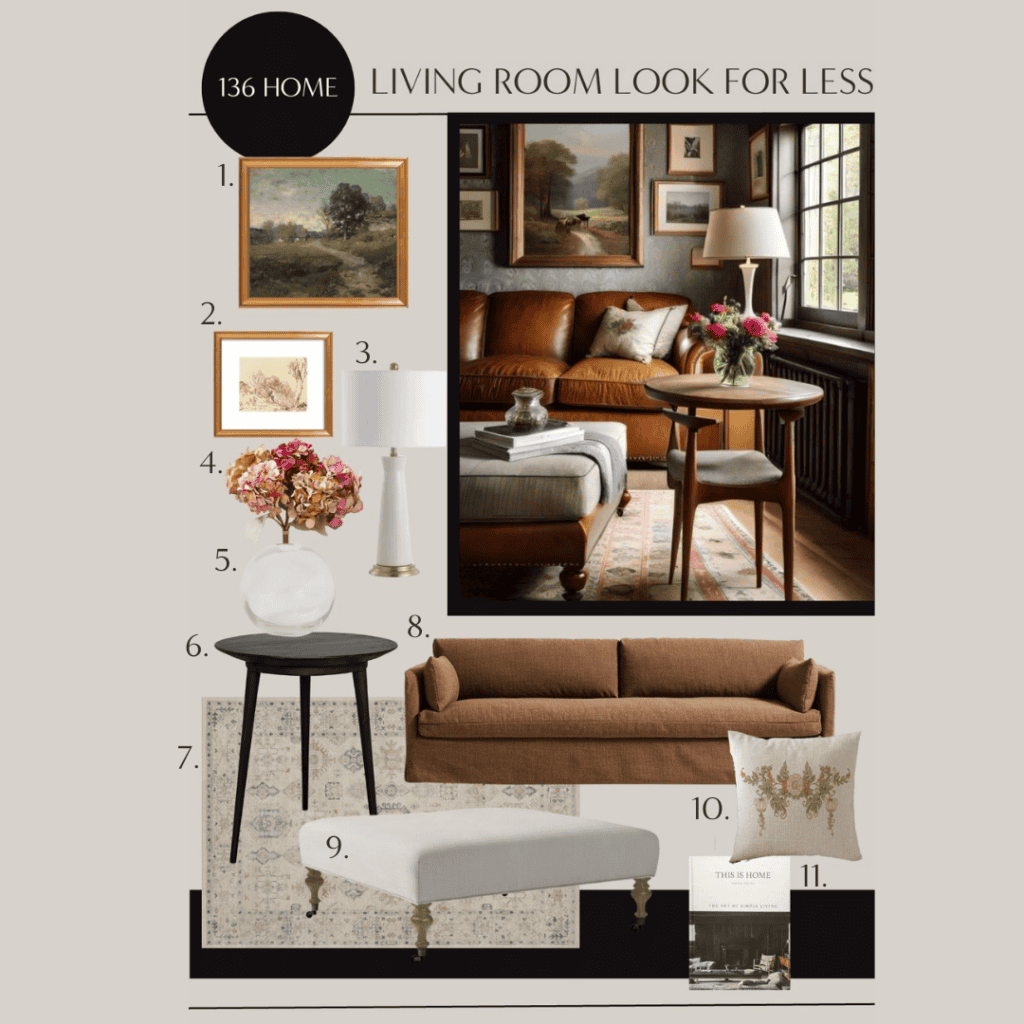 Okay, another update I want to give you is I am re-obsessed with the baked feta pasta dish. Honestly, it's the perfect dish for cozy weeknights now that the weather is starting to cool down. You can't beat a one-pot dish, especially one with an entire block of feta in it. While I've been perfecting the weeknight dinners I've been scrolling the world of interior design for inspiration. I share some unique favorites on my Instagram stories every morning so don't forget to check those out!
Last week, I shared a beautiful Wildflower Dining Room design with perfect wallpaper. This week, I found a stunning English cottage-style living room design that has me dreaming of a vacation to the United Kingdom. It's cozy, it's layered, it's homey, and it's stunning! The mixing and matching of the textiles creates such a welcoming vibe and I dream of the day I can curl up on a couch like this with a good book and a cup of tea. I'm stoked about this mood board – let's jump in!
First, we have this beautiful landscape wall art. If you are looking for the perfect touch of English countryside charm for your living room – this is the piece for you. It's got this gorgeous gold frame and would really make your gallery wall pop.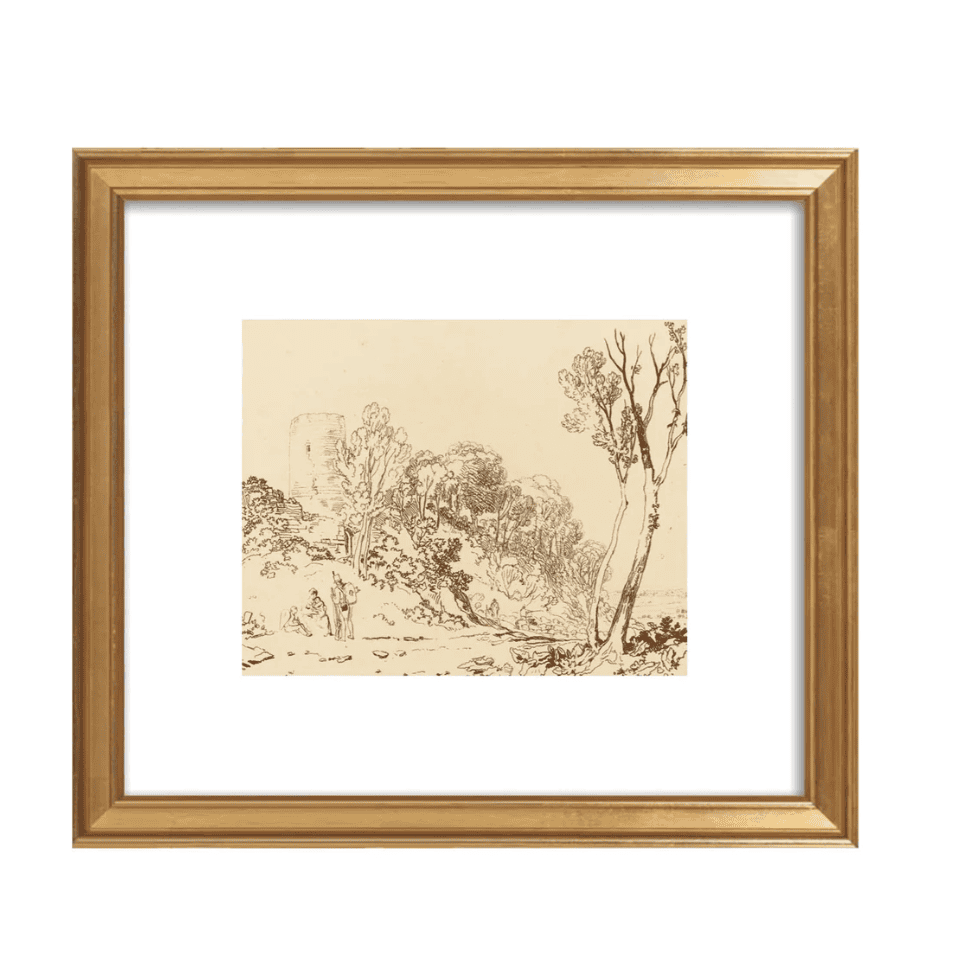 If you have a gallery wall in your living room – then you absolutely need a piece of sketch art! This piece is perfect because its raw simplicity and expressive lines add such a unique and captivating dimension to the overall room…I'm obsessed!!
Next up we have this gorgeous ceramic table lamp. This piece works beautifully in this living room design because it has a clean and classic look. The ceramic texture adds the extra warmth vibe to the space- and the gold accent is STUNNING! Check out more of my fave lamps here.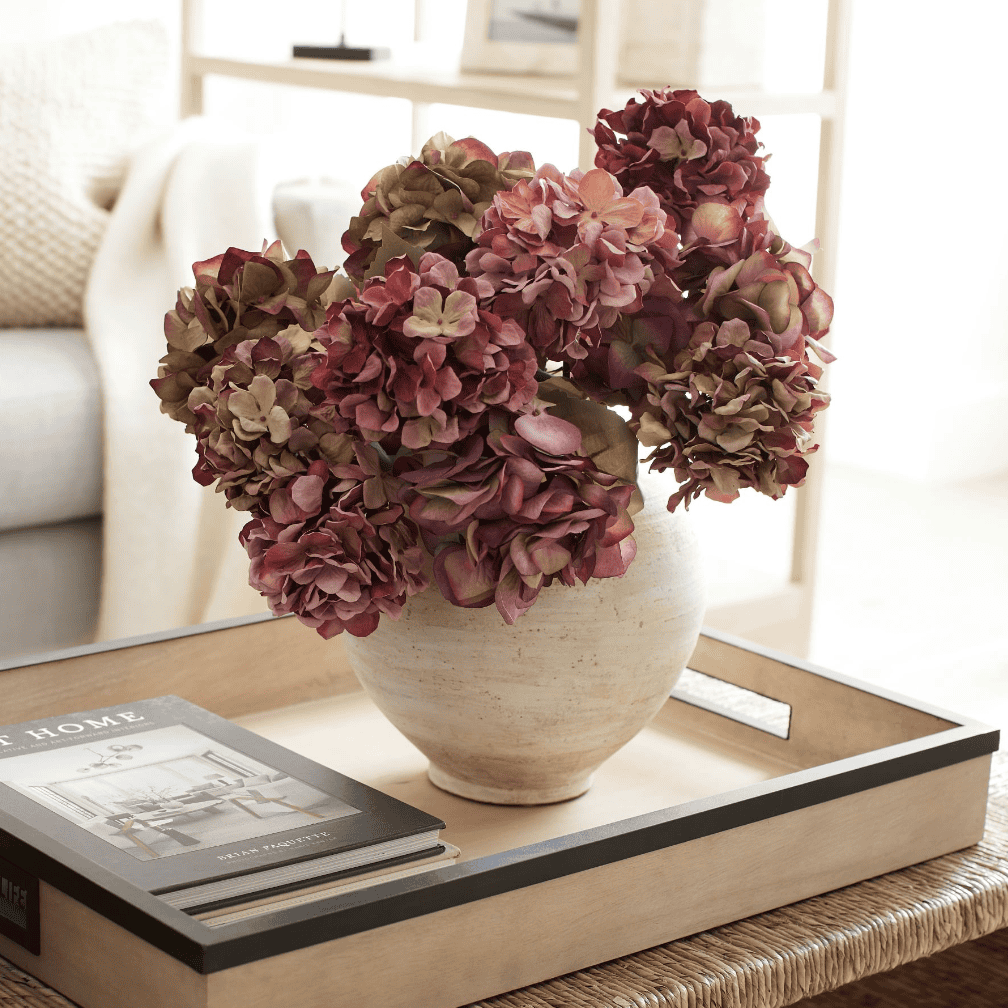 Check out this faux hydrangea bundle. This is a great choice because it adds a subtle yet striking pop of color to any space. Its rich red and violet tones, illuminated by warm accents brings the perfect touch of vibrant nature into your space.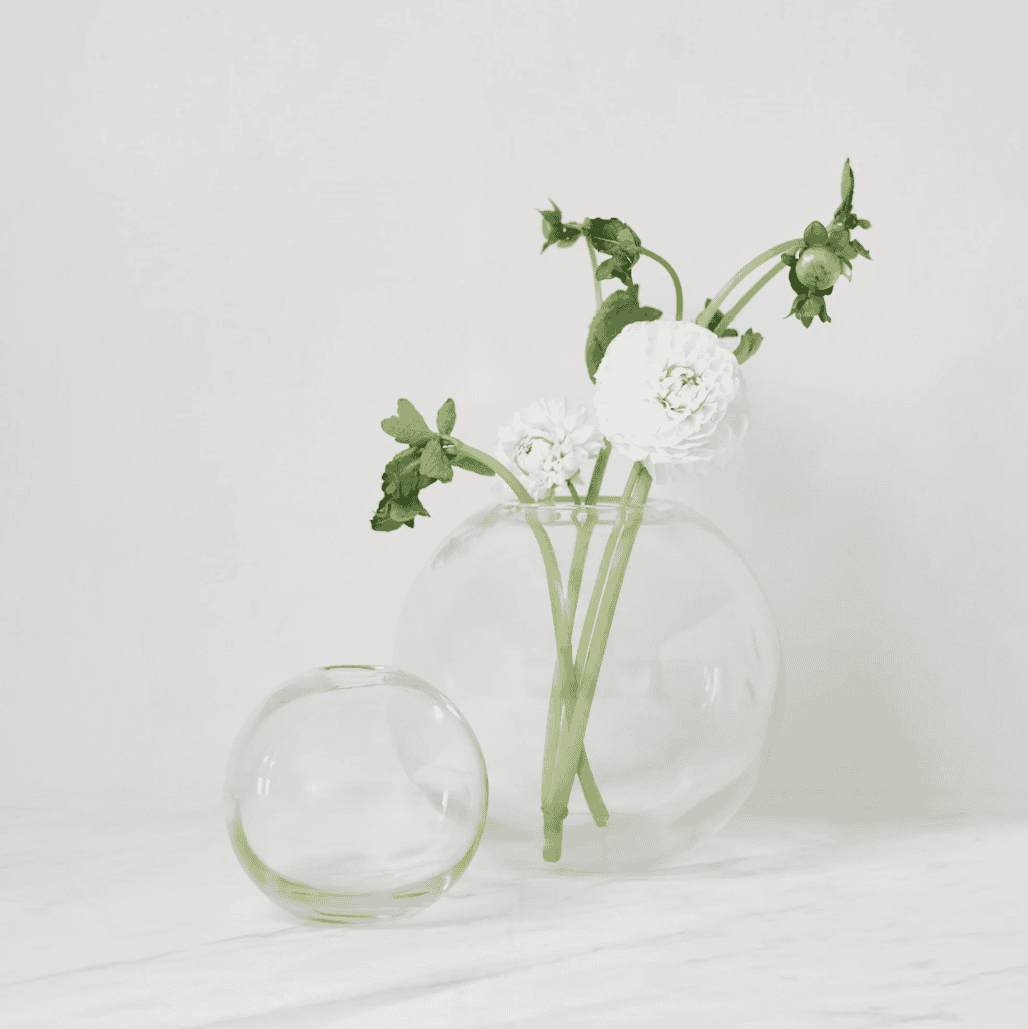 This glass sphere vase is just what you need to show off your favorite flowers or branches. It's meant to be grouped and mixed, creating a cool transparency effect that makes your floral choices really pop. Add this to your coffee table decor and I promise you won't regret it.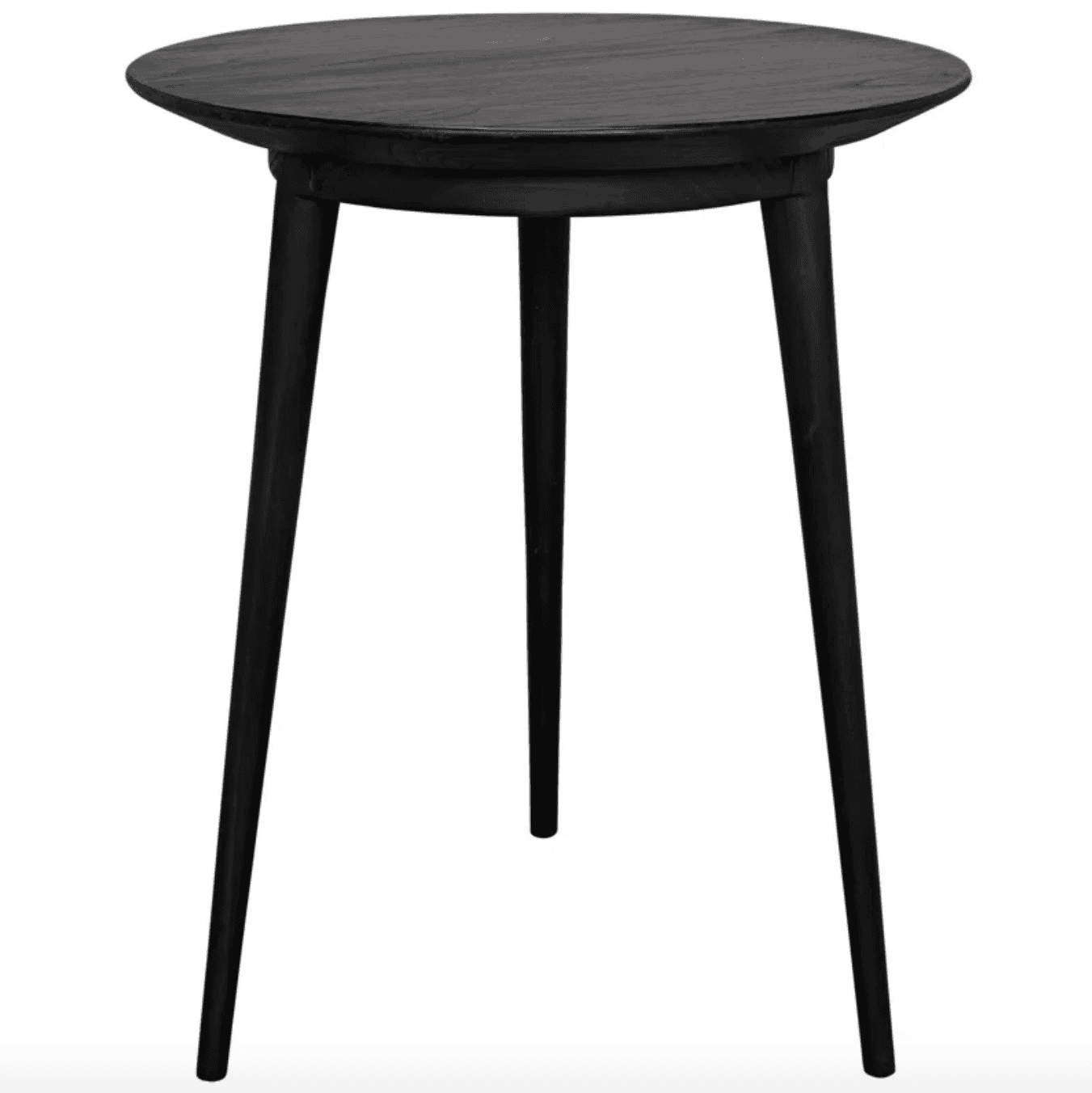 Next, we have this tripod end table that's the perfect edition to a cozy living room. It's the ideal spot to place next to your sofa, offering a stylish perch for your coffee table books or your favorite cocktails as you unwind at the end of the day.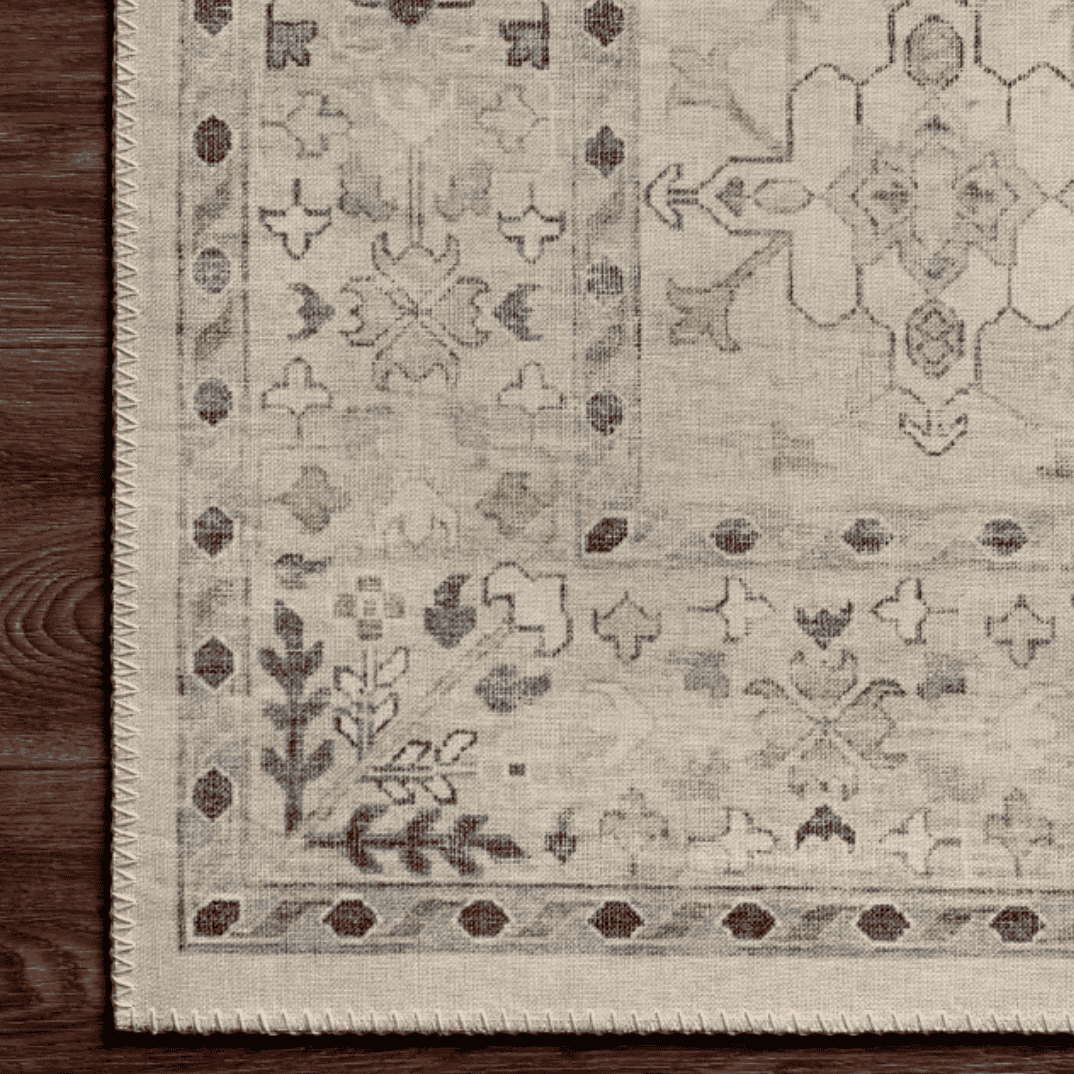 This soft area rug is the missing puzzle piece that ties together all the diverse textures in this room and adds a beautiful layer that instantly elevates the overall look and feel. The colors are soft and subtle – making it the perfect rug for your living room rug refresh.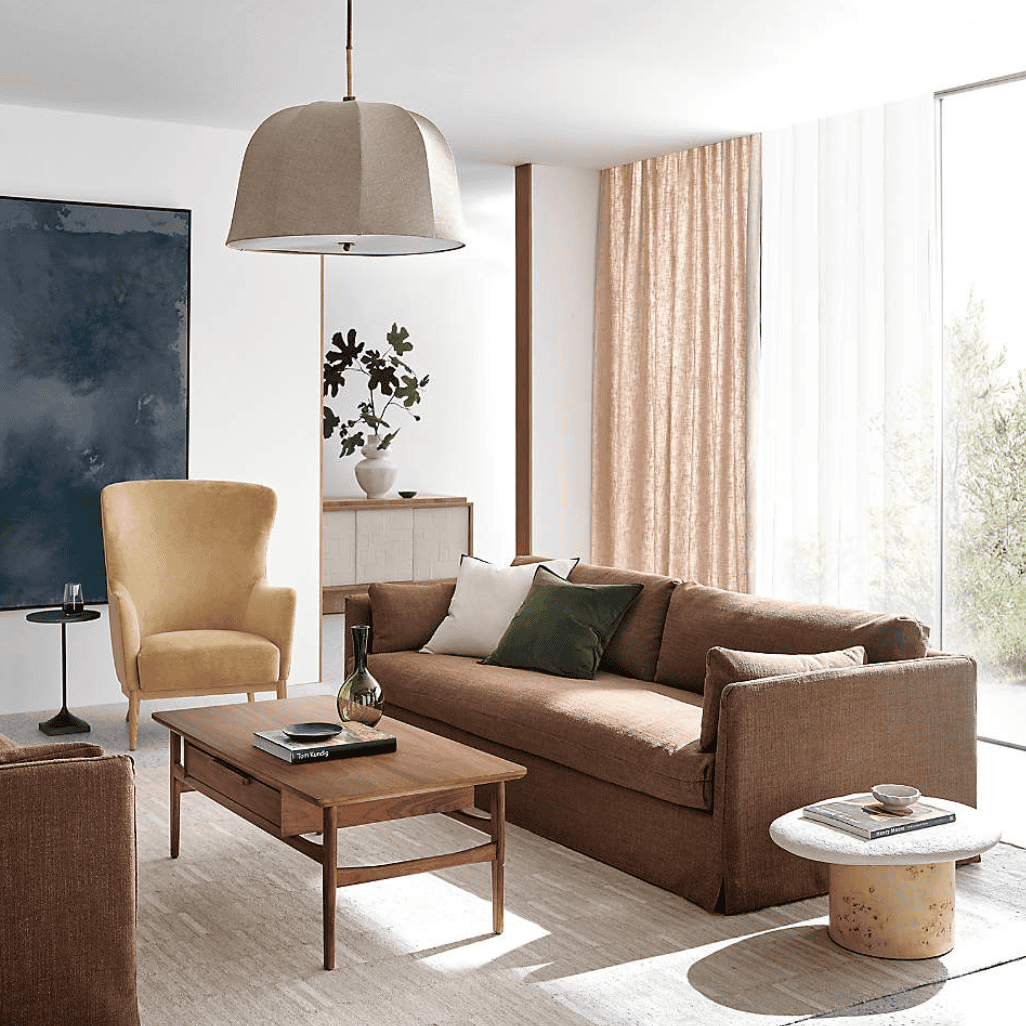 This chestnut sofa is the epitome of elegance and comfort, making it the heart of this relaxing living room design. Its stunning hue effortlessly complements all of the various home accents, and it practically beckons you to sink in and unwind. It's the perfect centerpiece to create a warm and inviting atmosphere!
Check out this oversized ottoman to replace your coffee table! It's so spacious and the perfect centerpiece in a living room. Plus, it's got casters, so you can easily move it around your space, and those turned legs give a subtle nod to timeless tradition!
Next is this floral vintage throw pillow for your sofa. It has a beautiful linen texture to add to the layers of this living room design. Whether it's placed on your sofa or nestled on your bed, this pillow is a stylish accent that brings character and depth to your room.
Last up, we have this beautiful coffee table book. It's about crafting authentic, wholehearted interiors and is a gem you'll want in your coffee table book collection. The perfect piece to add to your oversized ottoman with a tray and a candle!
Okay, you love this room as much as me – right? I cannot wait to continue down my Pinterest rabbit hole and share more design space with you as we continue on our cabin renovation journey! Check out more mood boards on my blog here. Hope you all have a beautiful rest of your week! xoxo