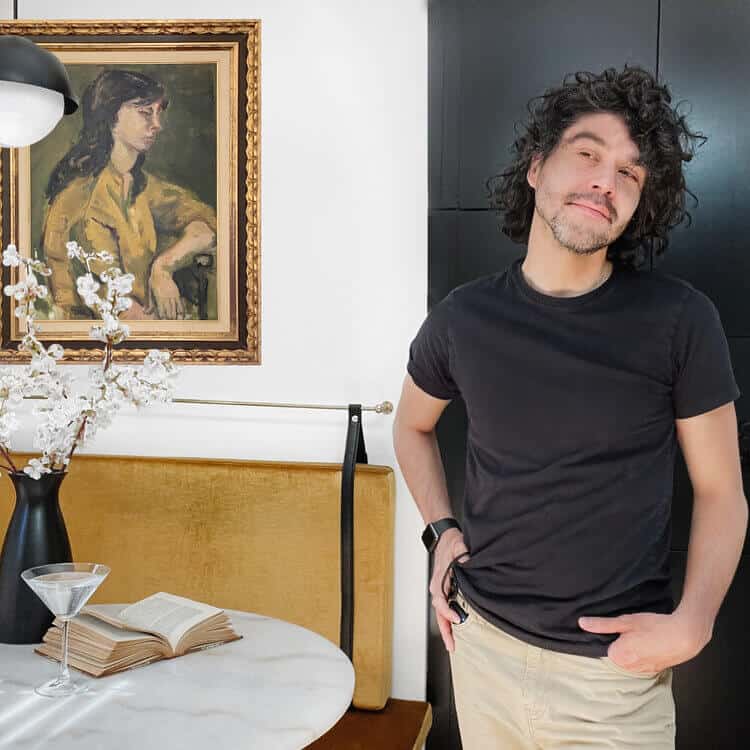 Cheers, y'all the weekend is here. It couldn't come fast enough for me this week. Why? Because I can't wait to get back to my DIY alcove float shelves. Are you guys following along? It's been such a fun and easy project so far. I am loving doing it with y'all.
Before we dive in. Did ya see? We reached 18K. I can't believe it to celebrate, I am giving away a $25 dollar gift card to Amazon. Just drop your email in my pen pal list for a chance to win here. I will announce the winner next Friday.

Ok, now for the fun part. Let's talk about my current obsessions:

Cheers
It's happy hour soon. This week it's all about spring and the fresh crisp vibes. As such you gotta try this delicious Cucumber Gimlet. Of course – it's gin. Cuz, well it's me. But, you will love this cocktail because it's fresh, sweet, and bursting with muddled cucumber. It's the most refreshing cocktail I have ever had. You will love it. Get the recipe here.
DIY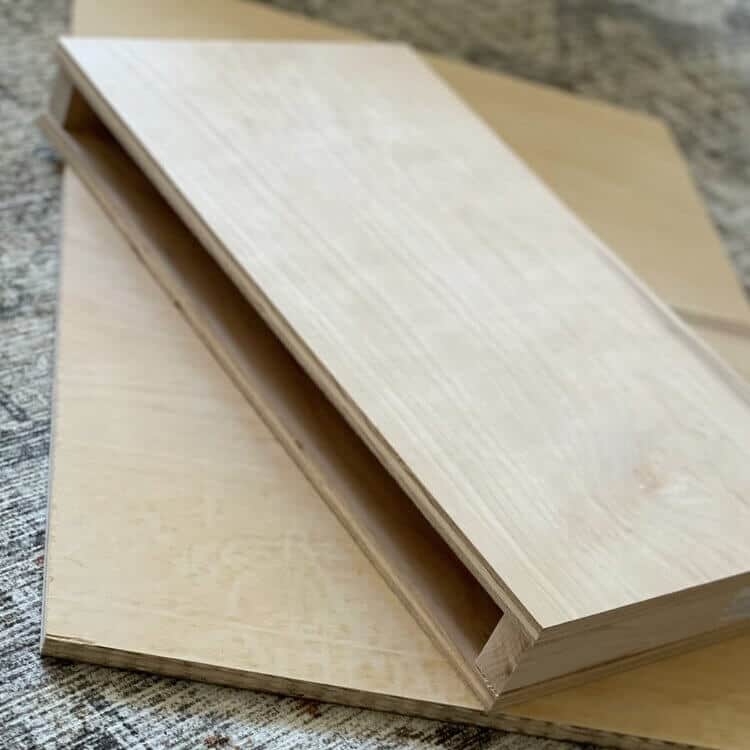 My Fav (easy) Power Tool:
Also, Art Always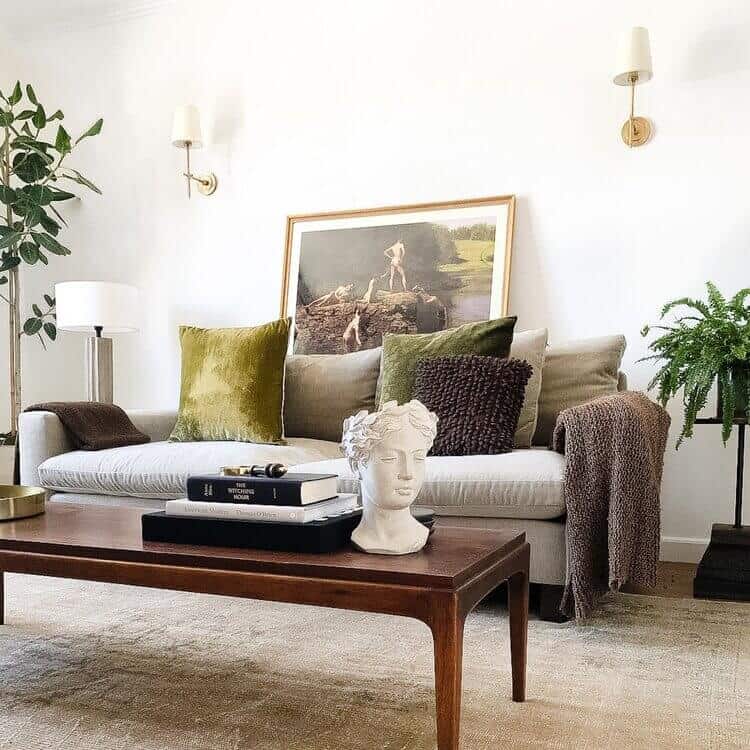 Direct Messages
Inspo
I still can't stop going back to this room by @royceflight It's such a sophisticated approach to gallery walls and scored at 98% YES in this weeks polls. The monochrome palette really ties it all together – feeling both modern and classic at the same time. I just love the entire vibe. Don't you? Wait, I already know the answer to that.
I Got Ya a Code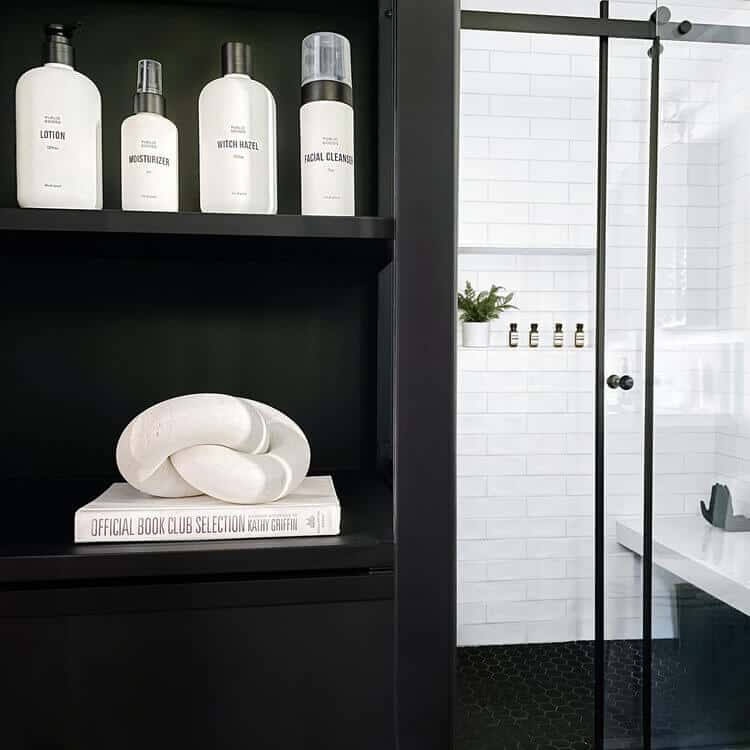 It's spring, and spring for me means pasta on the patio with a big green salad. Y'all have to try my one pot easy zesty bacon honey gnocchi. It's SO good, easy to make, and clean up. After all. I know you guys are spring cleaning. The recipe is linked here.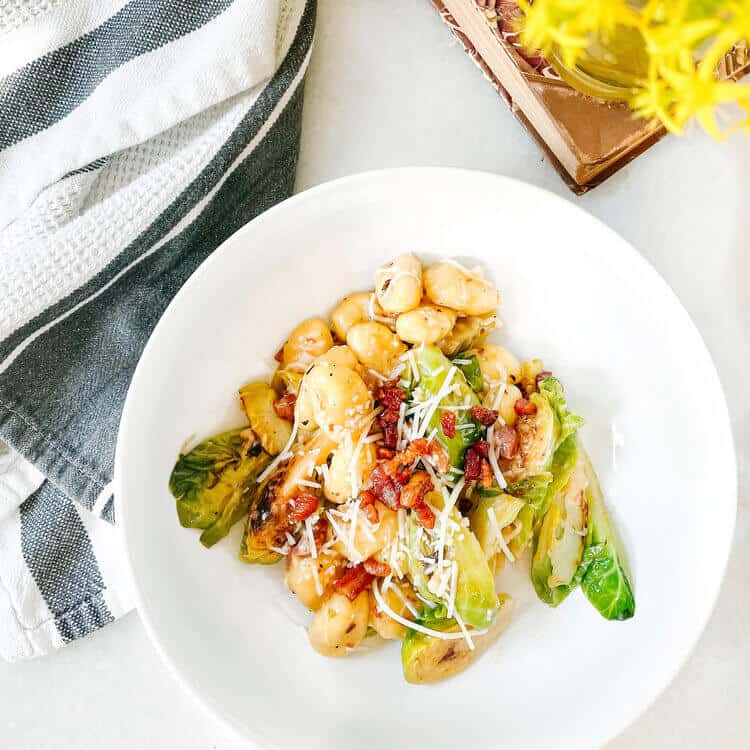 Check this Out
You might know my dream is to fully renovate a cabin, and my good friend Matthew of @Brooklynartboy is doing just that. I love how he uses moody colors to create dramatic spaces in his NY Apartment. But, in his weekend retreat, he is knee-deep in a renovation that isn't for the faint of heart. It's literally more fun to watch than @netflix I am so proud of him. Go check it out.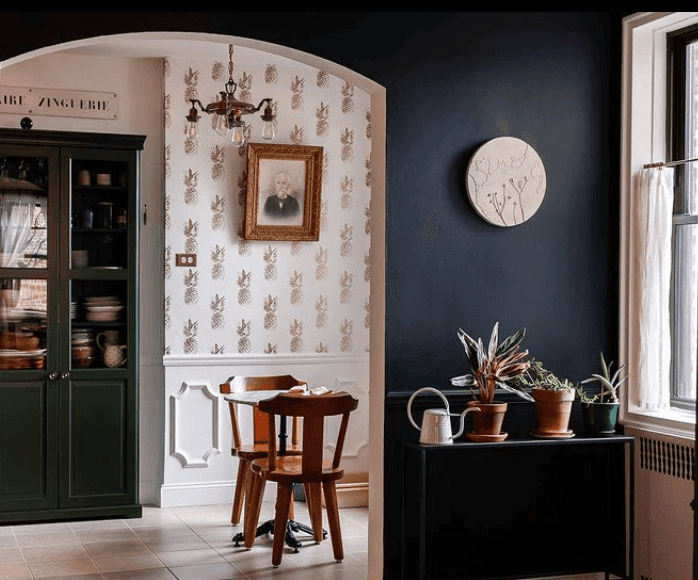 Netflix
Speaking of Netflix. What are you watching. We are watching Project Varsity Blues. It shocking how much pressure and emphasis is placed on getting into an ivy league school and how the wealthy elite can gain access to these schools for their children. This documentary goes over the scandal and is retold with actual recorded phone conversations. It's shocking! Check it out.
Let's (Dance) Get Organized
#FridayFinds
Let's Style + Refresh
Guys, what's better than new plants. I know what is – Fresh herbs in your kitchen. With Spring in full swing (see what I did there) I added some fresh rosemary in my kitchen. Check out how I leveled up. It just took a few seconds and it's bringing all the joy – like all of it. Give it a shot.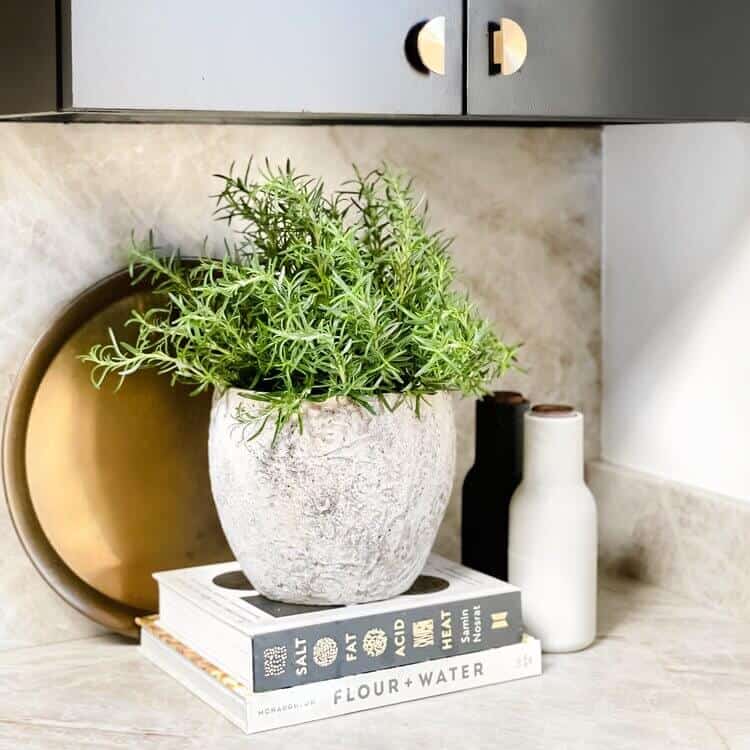 Press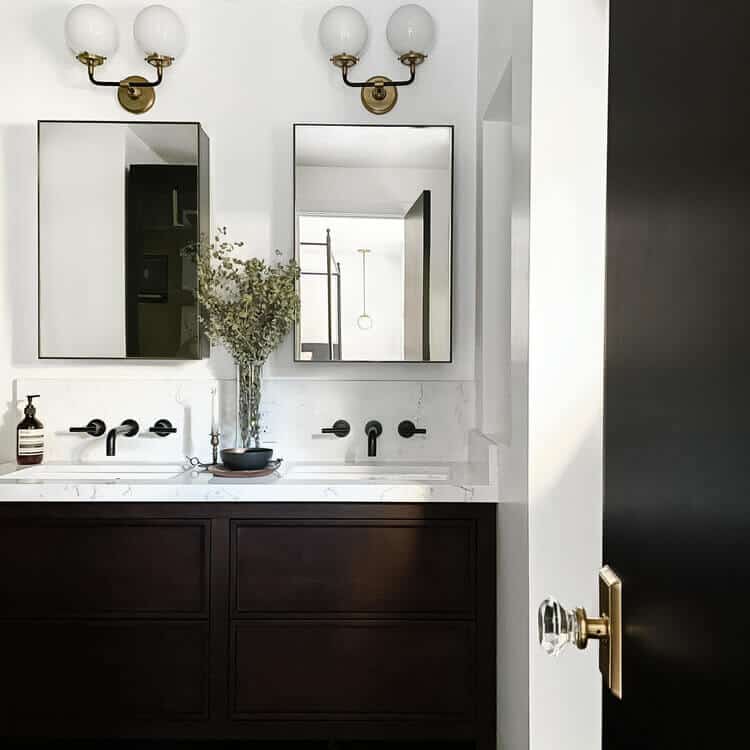 I hope you guys have an amazing weekend. Be sure to follow along on Instagram for more styling tips, DIY, and San Francisco design inspiration. Also, here is a link to some of my favorite styling items Thanks for being here guys I love yall. I hope to see ya soon. #TGIF136home