How is it August already? It's been a wild mix of foggy and gorgeous here in San Francisco this week, but guess what? I've been completely obsessed with my cozy cottage in the woods, and I couldn't be happier that it's ours. We are on our way now as I hit send. I have to see if there are wood floors under that pink carpet. Do you think there is any chance there might be? Now, the fun part begins – exploring Pinterest for all those dreamy cabin decor ideas while we fumigate and shore up the windows. I am trying to not jump ahead to thrift shopping adventures to find the perfect pieces to make this cottage a true home away from home. My rule? Every single piece of China will mismatch. Do ya see it?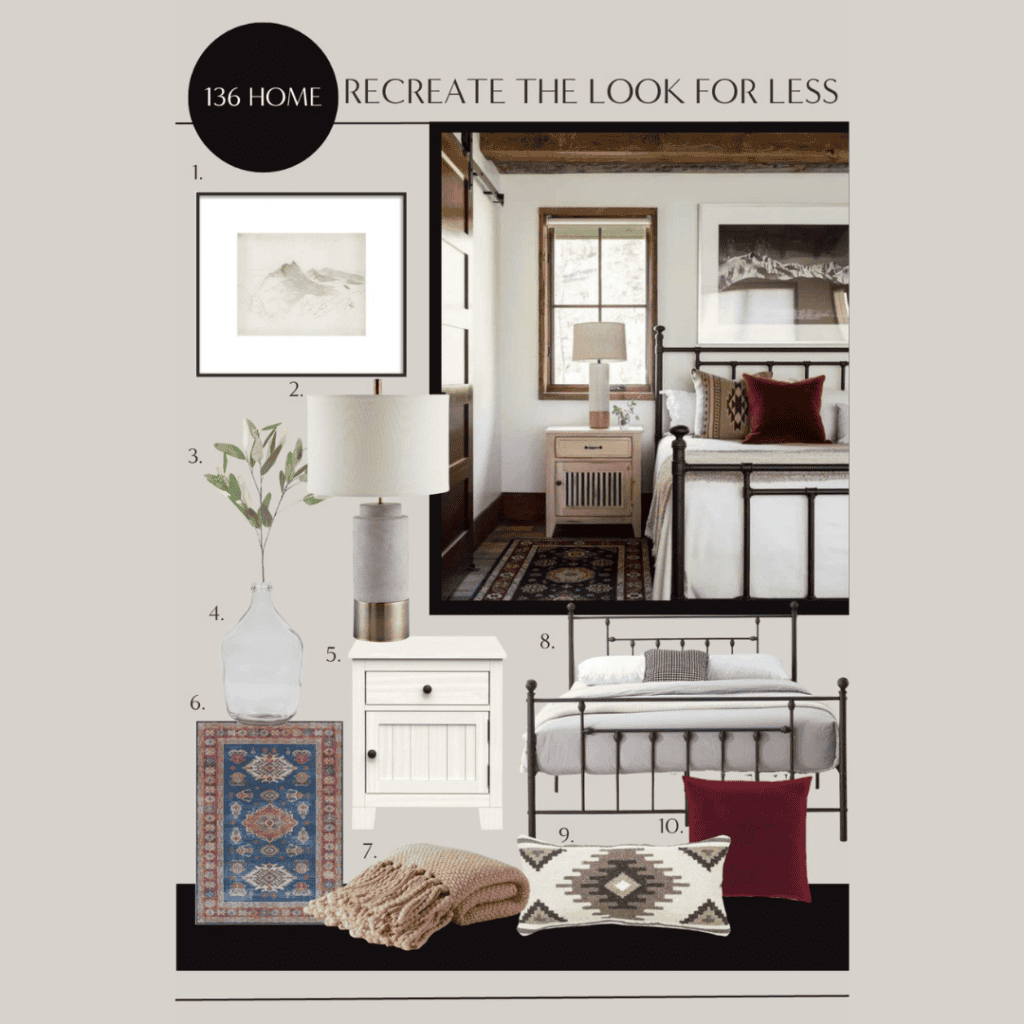 Who else is just as stoked as I am about turning this blank canvas into a rustic paradise? I cannot wait to use my own small home interior design tips to plan this cottage. So many cozy vibes to create.
My Pinterest search has been at an all time high and I found this amazing bedroom design that I added to my Moody Modern Cabin board. This room just has such a clean and snug look to it and each piece works so well together. Let's jump into my favorites!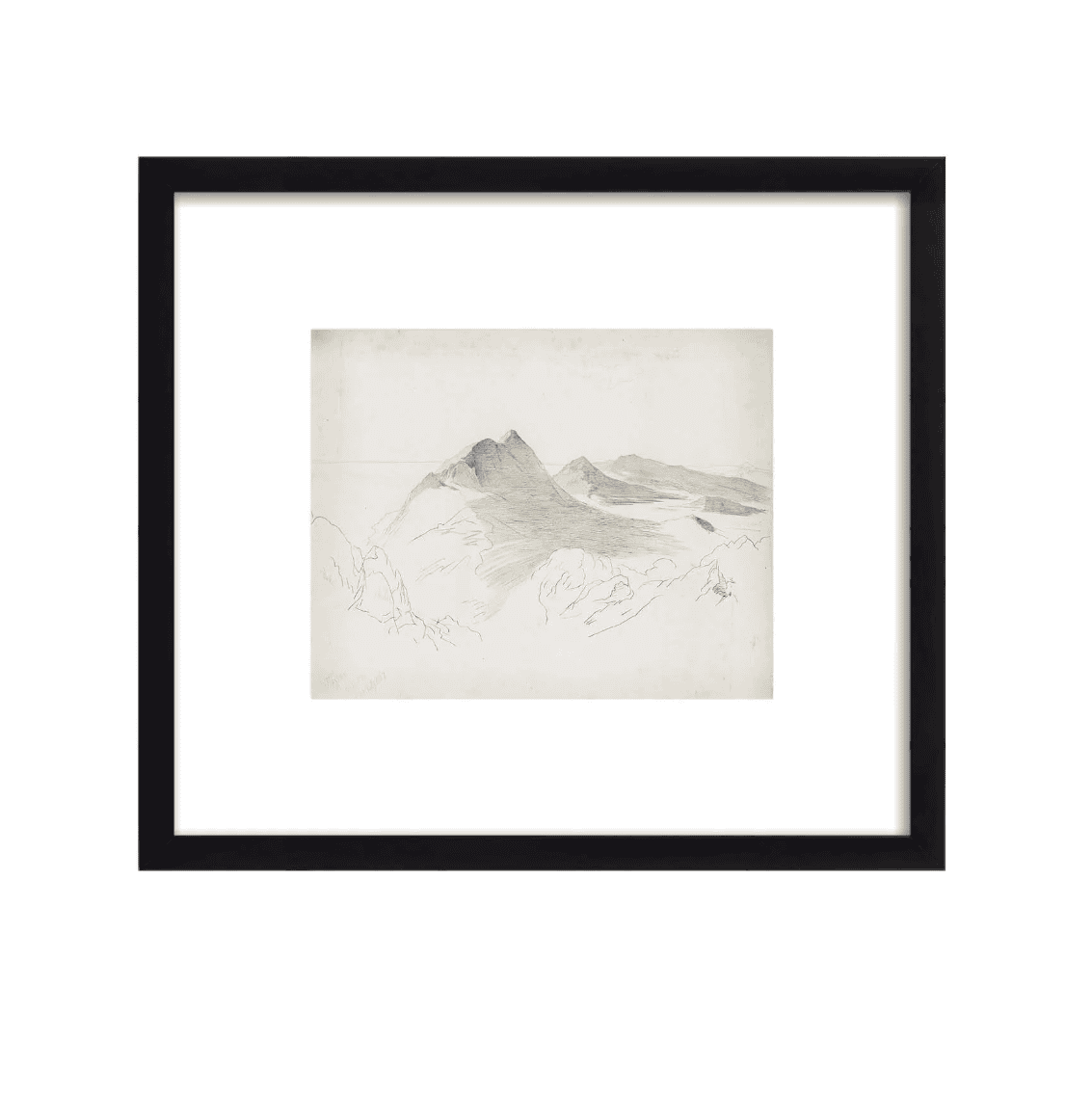 Okay, first up, we have this beautiful mountain top wall art. This piece brings the calm vibes of nature right into your home for a comfortable feel. It's simple yet captivating, and the beautifully framed design adds a touch of elegance, perfect for cozying up your bedroom with a nice book! Imagine this in a gallery wall – literally stunning!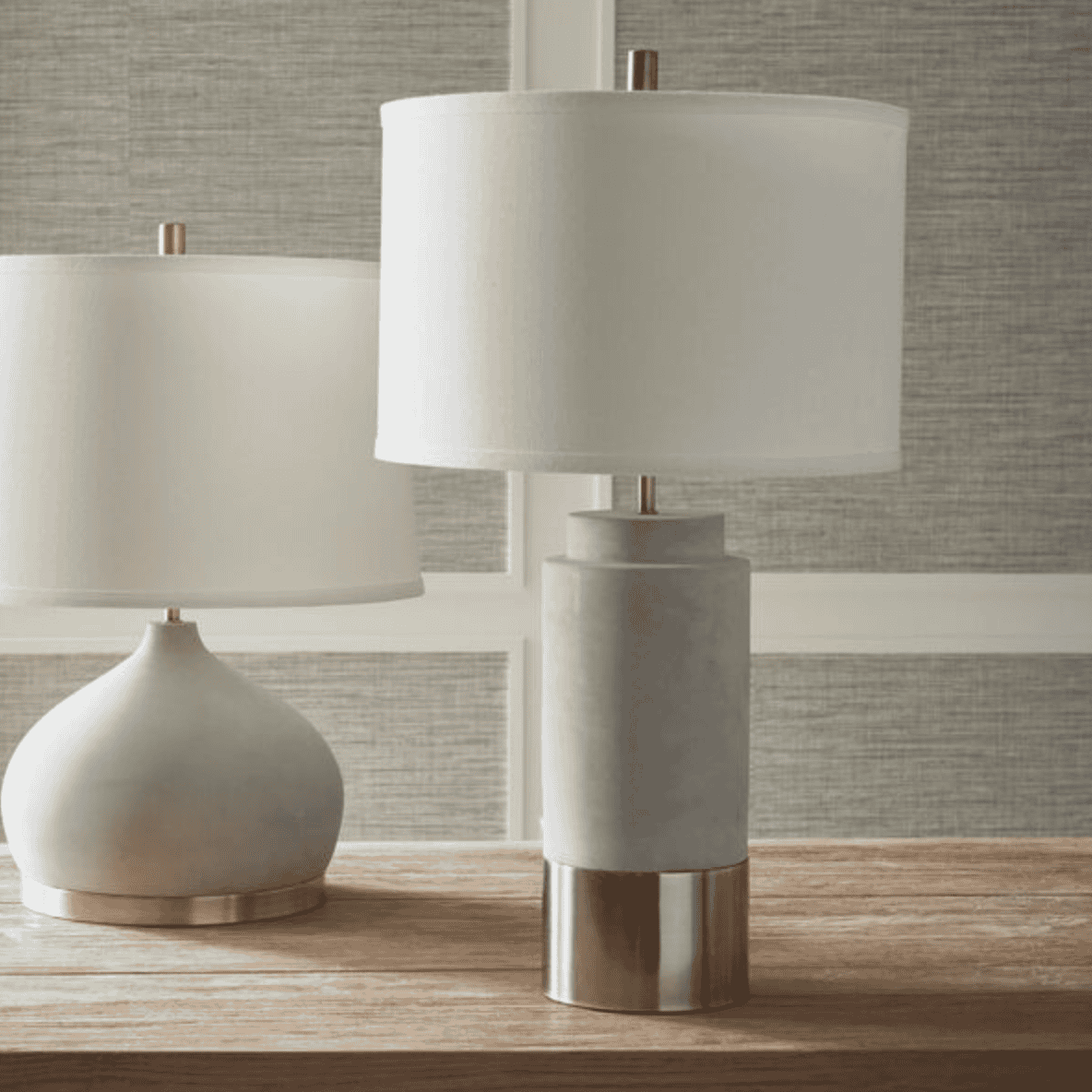 This concrete table lamp is true perfection. This is an ideal addition to your nightstand to create the perfect bedroom mood lighting. The unexpected mix of bronze and concrete creates such a mesmerizing accent piece that works so well together. Obsessed with lamps? Check out some of my faves here!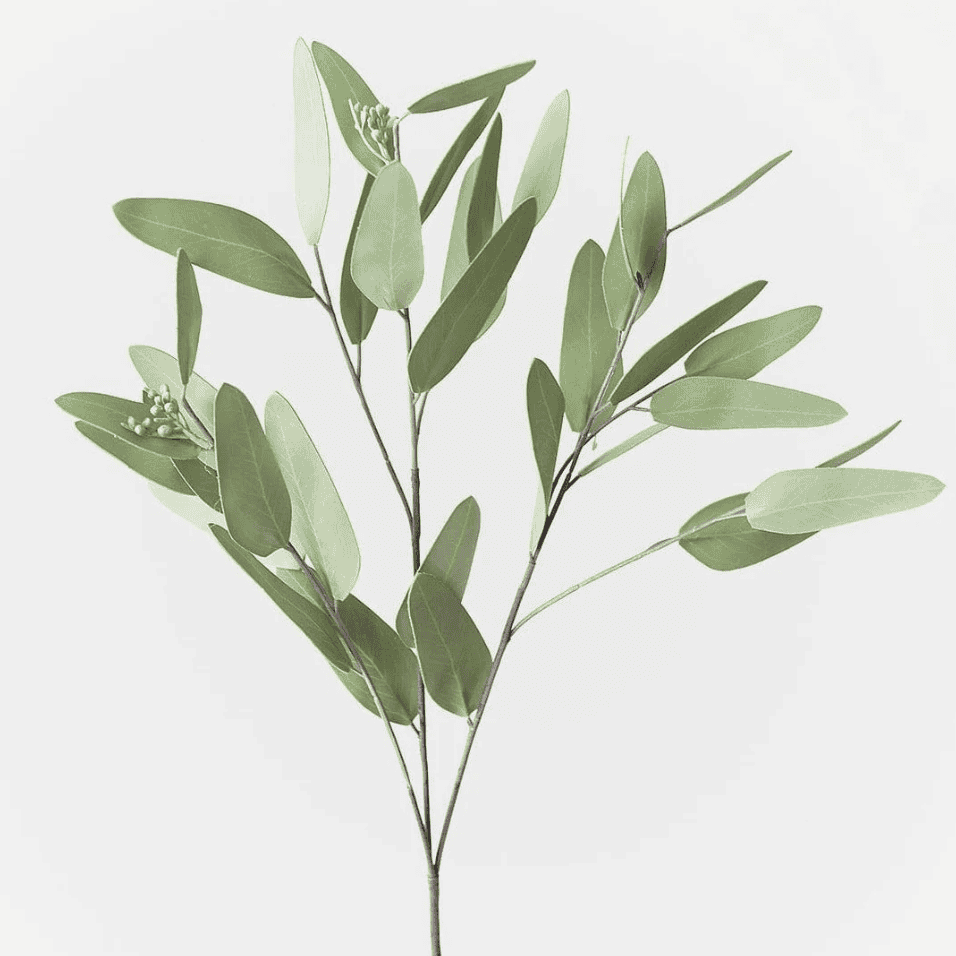 By now you know that I am obsessed with branches! Just look how beautiful this faux eucalyptus branch is. The sculptured look of branches in a vase can seriously elevate the vibe of a room in a snap. Bringing nature indoors is one of my favorite thing to do and adding faux branches to your space is the perfect way to do this!
If you have branches, then you need a vase! This French jar vase is simple and stunning and the perfect vessel to add to a nightstand. Its elegant vintage design takes any floral arrangement to a whole new level and adds a touch of sophistication to your interior space. You'll love how it effortlessly brings charm and style to your home decor!
Next, we have this eggshell nightstand that is the perfect place to keep your lamp and vase. Not only does it have a beautiful rustic finish with a classy vibe, but it also has a spacious drawer and cabinet so you can keep your mess hidden. Checkout how to style a nightstand here!
Check out this awesome blue medallion rug! It's not just stylish, but also skid-resistant, so you won't have to worry about it sliding around. You can mix and match it with similar tones and patterns for a classy vibe, or go wild with different colors and textures for a cool bohemian feel. Learn how to choose a rug for under your bed here!
Alright, this handwoven blanket is just as snug as it looks and will absolutely take your bedroom's cozy vibes to a whole new level. Just imagine cuddling up in your bed with a delicious sugar cookie latte and a good book- perfection!
You've got to check out this black metal bed frame! It's got that awesome Victorian charm that adds a touch of elegance to any bedroom. With its classic design and spindle headboard, this bed frame is the perfect combination of timeless beauty and modern vibes. Need more bedroom tips? I've gotchu!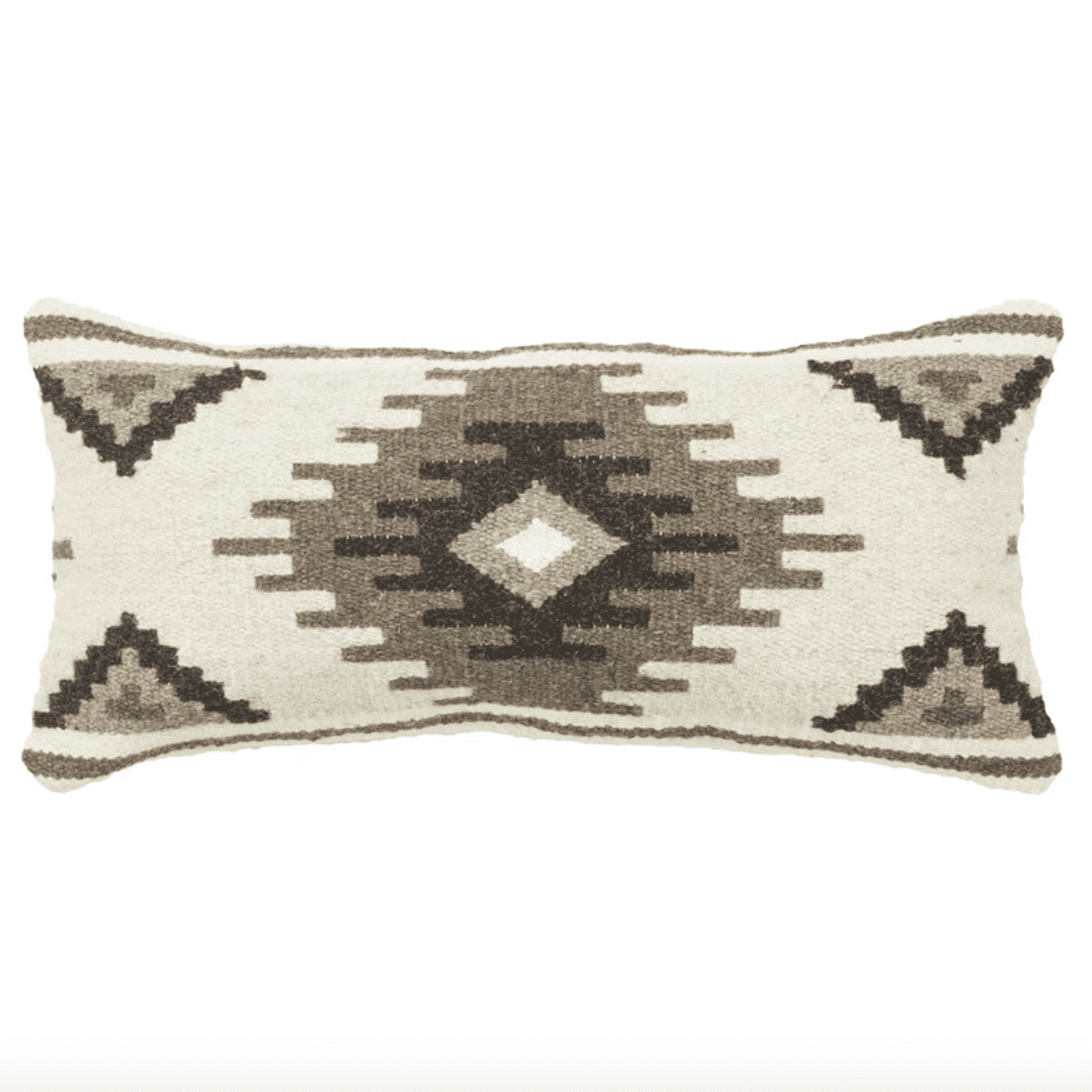 Okay, you're going to love this decorative textured throw pillow! It's a unique accent that adds a pop of style to your bedroom. Plus, it's incredibly soft, making it the perfect cuddle buddy for those cozy nights in.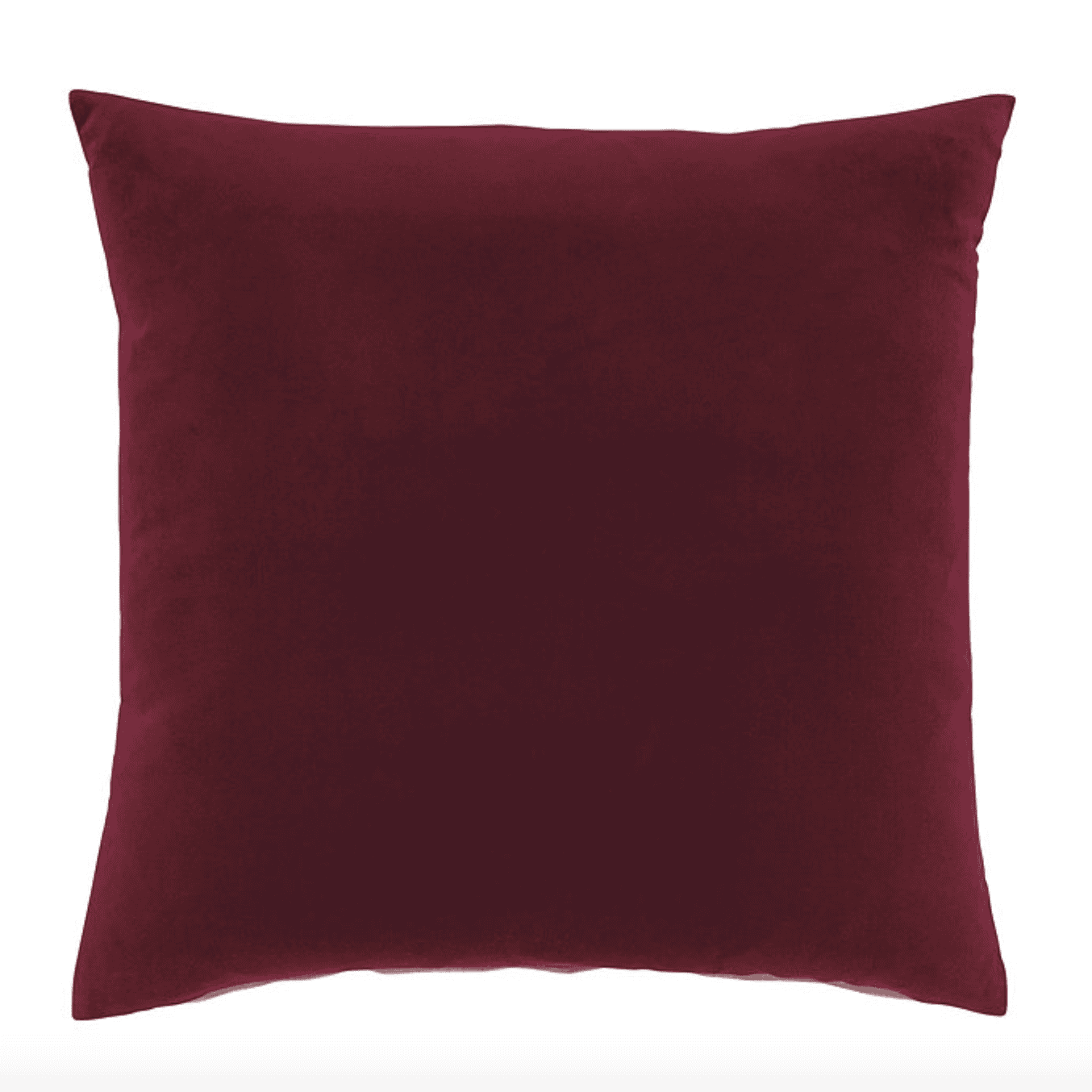 Last up, we have this velvet pillow cover! It has a luxurious texture that is stunning for layering with other pillows, creating a cozy and inviting look. Check out more throw pillows here!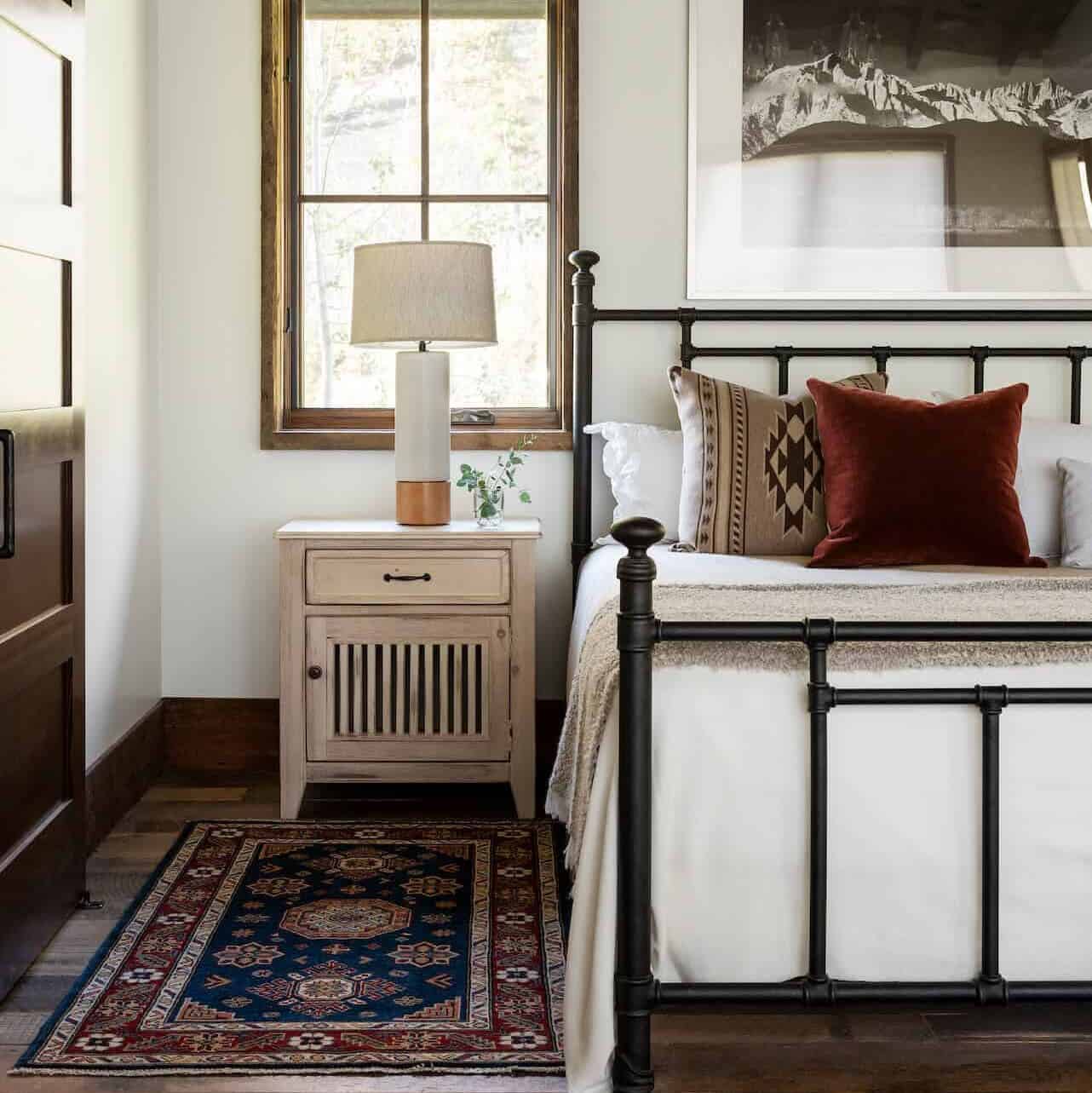 Don't you want to just cuddle up in this bedroom? I cannot wait to make the bedroom vibes in my cabin impeccable just like this one! Check out more mood boards on my blog here. Have the greatest week! xoxo