Hello hello! Another week, another beautiful mood board. My week has been amazing! I've been reveling in the beauty of nature as much as possible. It's so fun finding inspiration in the outdoors for future interior design projects. There's nothing like bringing plants indoors to liven up a space. Also, I've been perfecting my easy smoked macaroni and cheese recipe which is literally to die for.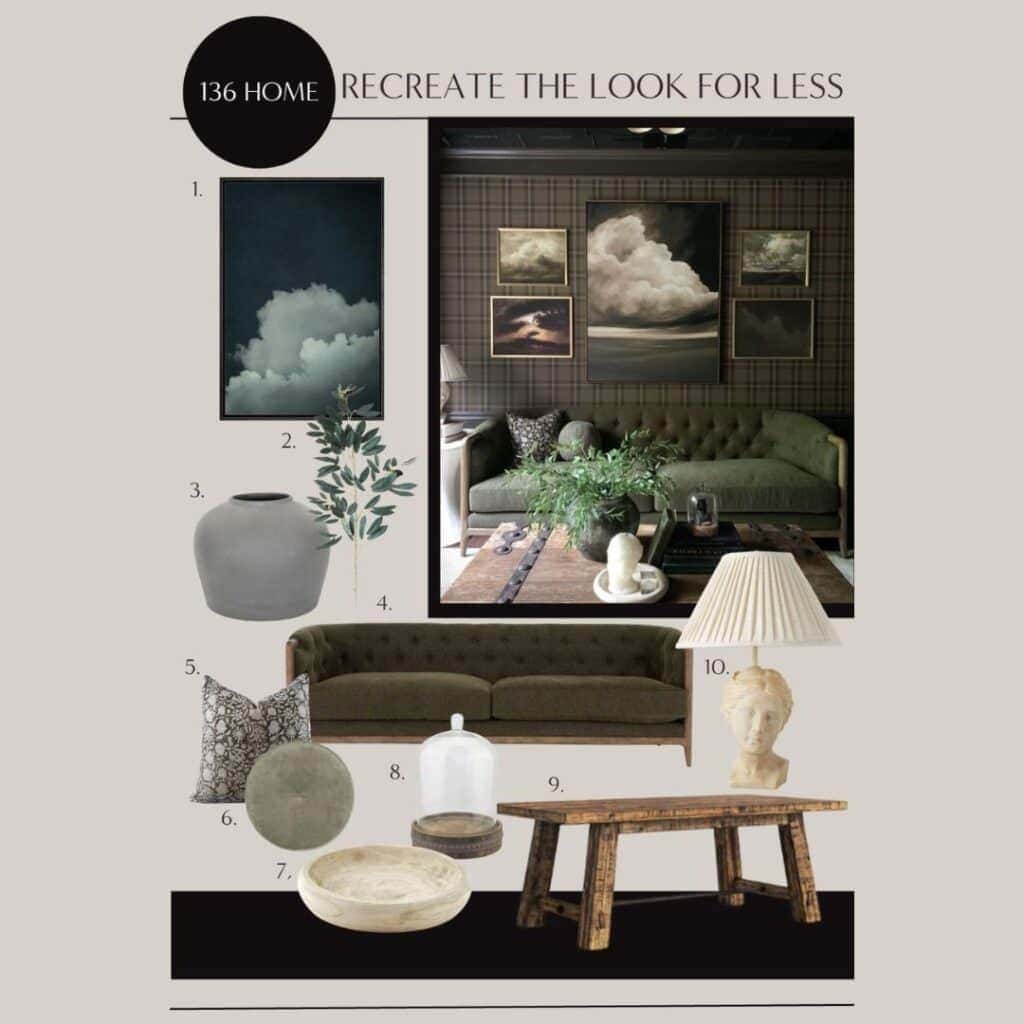 It's been so exciting to share my latest design inspirations, from modern living rooms to the coziest cottage vibes. I can't believe it's already August and I have so many more mood boards to share with you this year. Spoiler lots are going to be inspired by my cozy cottage project. Have you heard? Go check it out. I can't wait to get a general contractor onboard for some of the heavy lifting soon.
I found this living room inspiration from Pinterest and am in love with the rustic and grandpa chic charm it has. Also, the wallpaper is a whole vibe. The gallery wall is to die for and the little home accents work so nicely together for an overall warm and collected vibe. Let's take a look!
First up is this beautiful cloud wall art for your living room. It adds the perfect amount of moodiness and is the perfect way to transform your space into a dreamy haven. Here are 15 tips to designing a beautiful gallery wall in your home!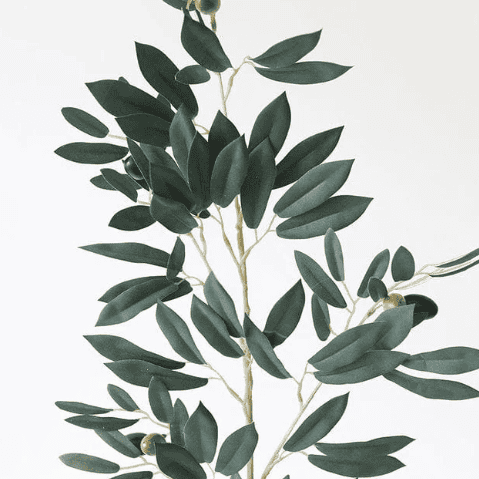 These faux olive branches are so stunning! They effortlessly infuse your space with lush greenery, keeping the room elevated and fresh all year round. No watering needed, just the perfect touch of botanical charm to transform your home into a serene oasis! Branches always 🙂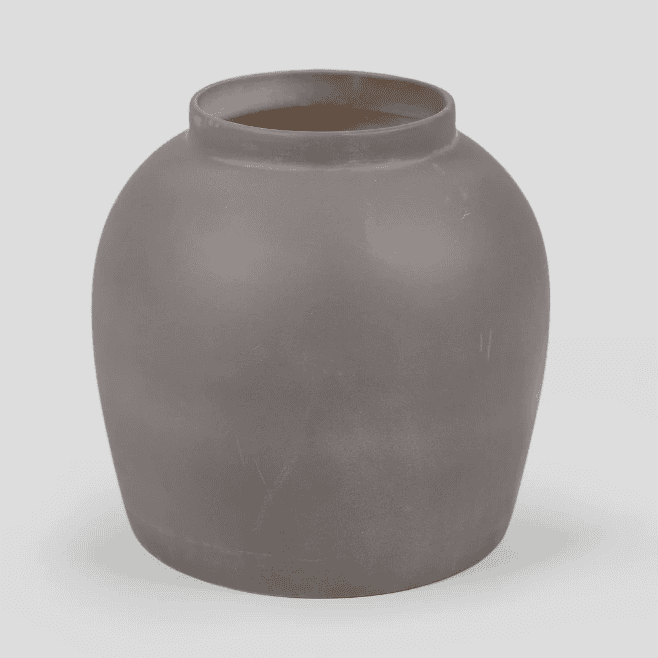 Check out this matte ceramic vase! This vase is the perfect match for the stunning faux olive branches. Together, they create a captivating statement piece that will effortlessly elevate your coffee table and add a touch of modern charm to your space!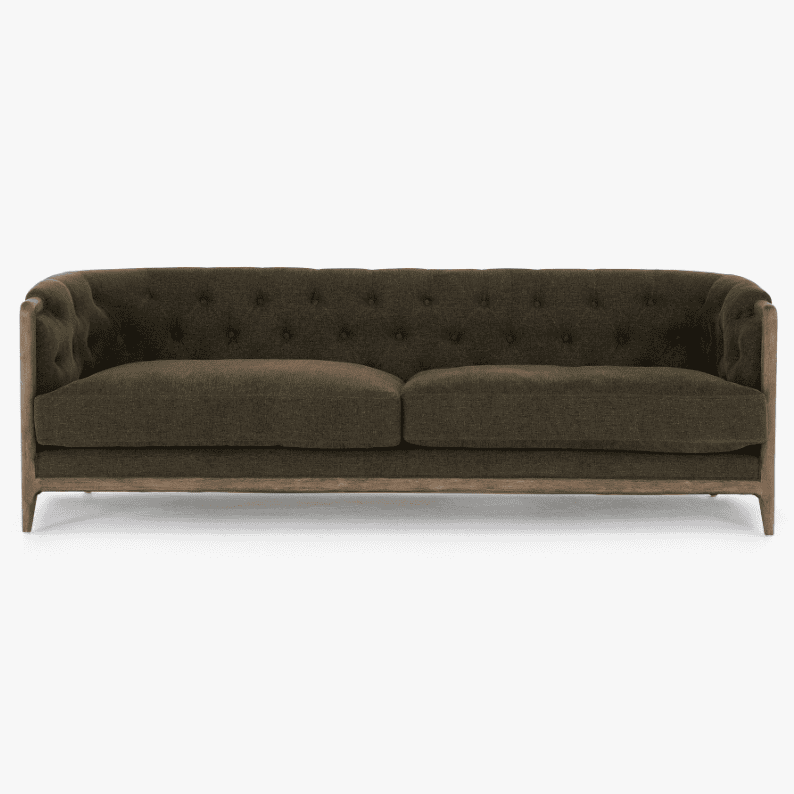 Next up is this absolutely stunning olive green upholstered couch! Its handsome, rich, and earthy texture and tone strike the perfect balance between sophistication and laid-back vibes. I am convinced this couch will turn your living room into a dream.
Okay, look at this stunning floral pillow cover. With its exquisite design and soft, natural texture, this little beauty adds a splash of sophistication and undeniable appeal to your sofa and space. Check out some of my other favorite pillow cases here!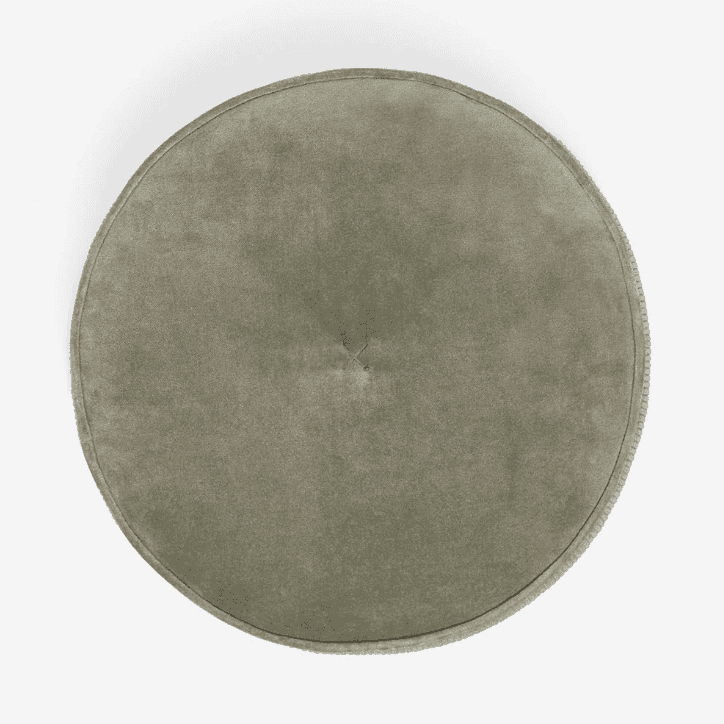 In addition to the floral pillow cover, check out this velvet disc pillow. It's lush velvet texture and round shape creates such a warm and retro vibe to your living space. Add it to your sofa or accent chair for a timeless feel.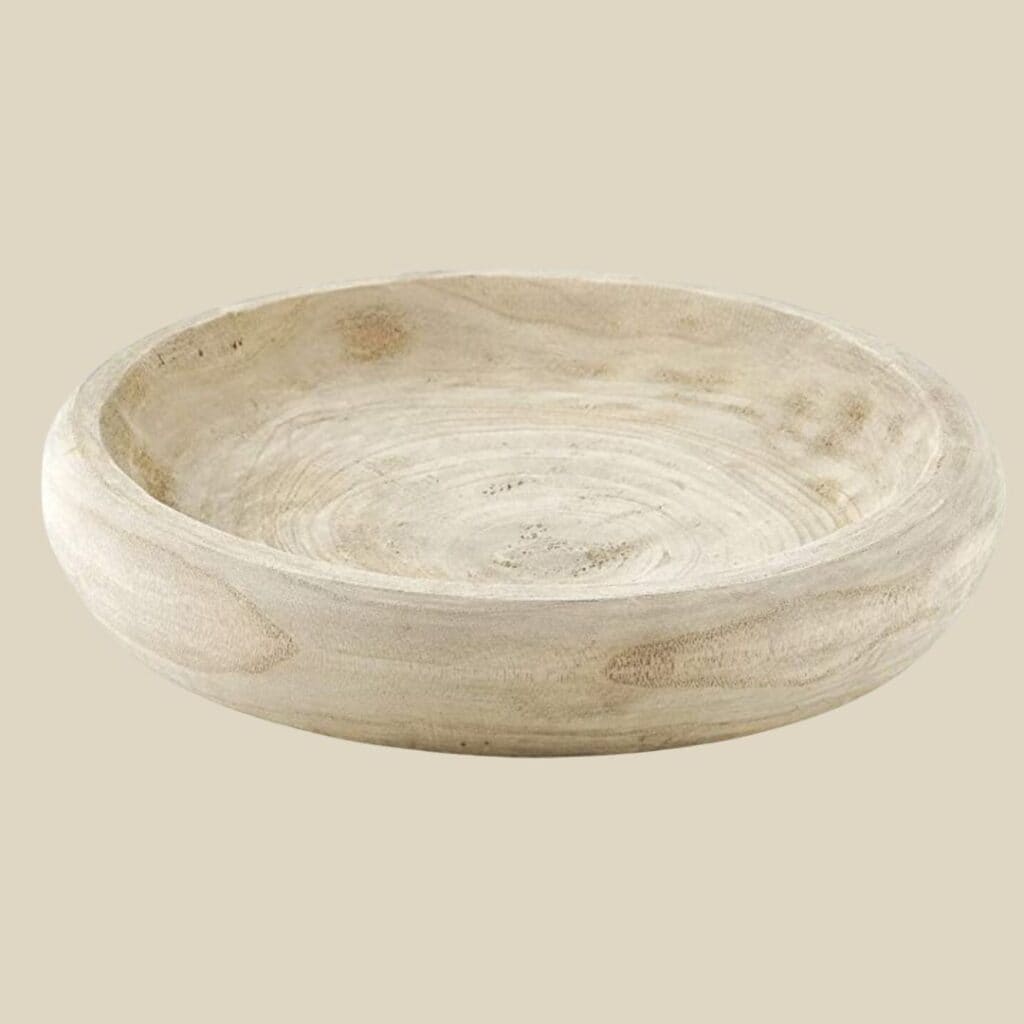 Next, we have this wood serving bowl that is a stunning hand-carved piece to add to your coffee table decor. This bowl complements any decor style and brings such a warm and inviting feel to your space. Imagine this with a beautiful candle and coffee table book next to it!
Let me tell you about this bell shaped cloche—it's got this stunning glass bell-shaped cover that's just perfect for showing off your favorite decorations or a cute little succulent. You can use it as a coffee table centerpiece or pair it with the larger cloche to complete the whole look.
Look at this stunning rustic coffee table. The right coffee table can make or break your living room and this rustic beauty adds a perfect charm to a traditional home aesthetic. It has such a warm and inviting look that is great for any coffee table book.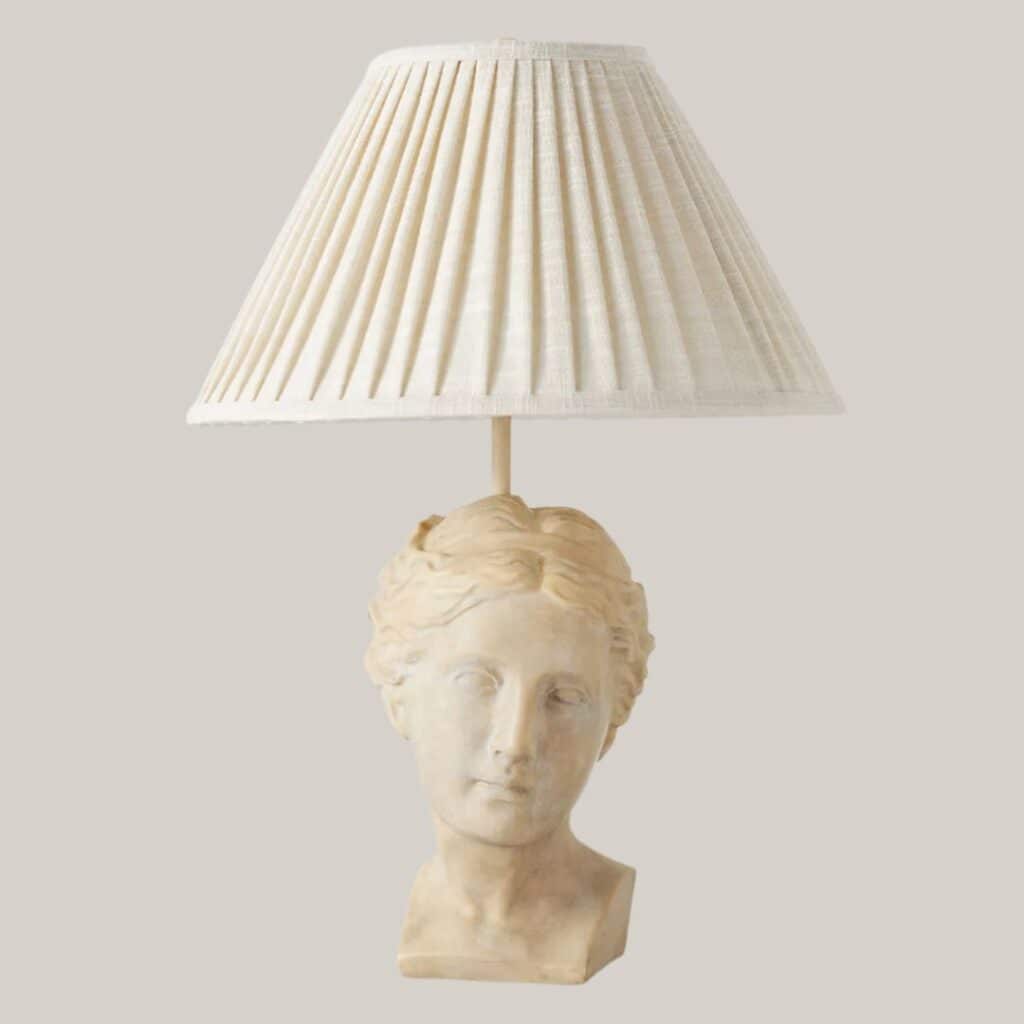 Last, we have this Grecian table lamp. It's timeless addition that will add a touch of classic sophistication to any side table. This lamp not only will enhance your decor but also provide it with the perfect mood lighting with its soft linen shade! More of my favorite lamps here.
Wouldn't you love to chill in this living room? If you've missed my recent mood boards, make sure you give them a look on my blog here. Hope you all have a beautiful rest of your week! xoxo