Hey ya'll! My week has been a whirlwind, and I find myself daydreaming about the great outdoors. I'm craving a serene spot in nature where I can indulge in a captivating book and sip on a refreshing cocktail. Doesn't that sound like pure bliss?
Summer styling is off to a fantastic start. I've been hanging out with sweet Drummer diving into more DIY furniture and home projects. There's something incredibly satisfying about transforming a space with your own hands, don't you think? Last week I showed off a modern & funky living room that I am still obsessed with. This week, we're continuing the living room trend. Let's chat about this beautiful, timeless, and minimalist living room design.
Look at this beautiful monochrome room! This space is all about that minimalistic, timeless vibe with a neutral color palette that just screams sophistication. I couldn't resist the temptation to put together a fabulous mood board that'll help you recreate this heavenly design right in your own home sweet home. Let's dive in!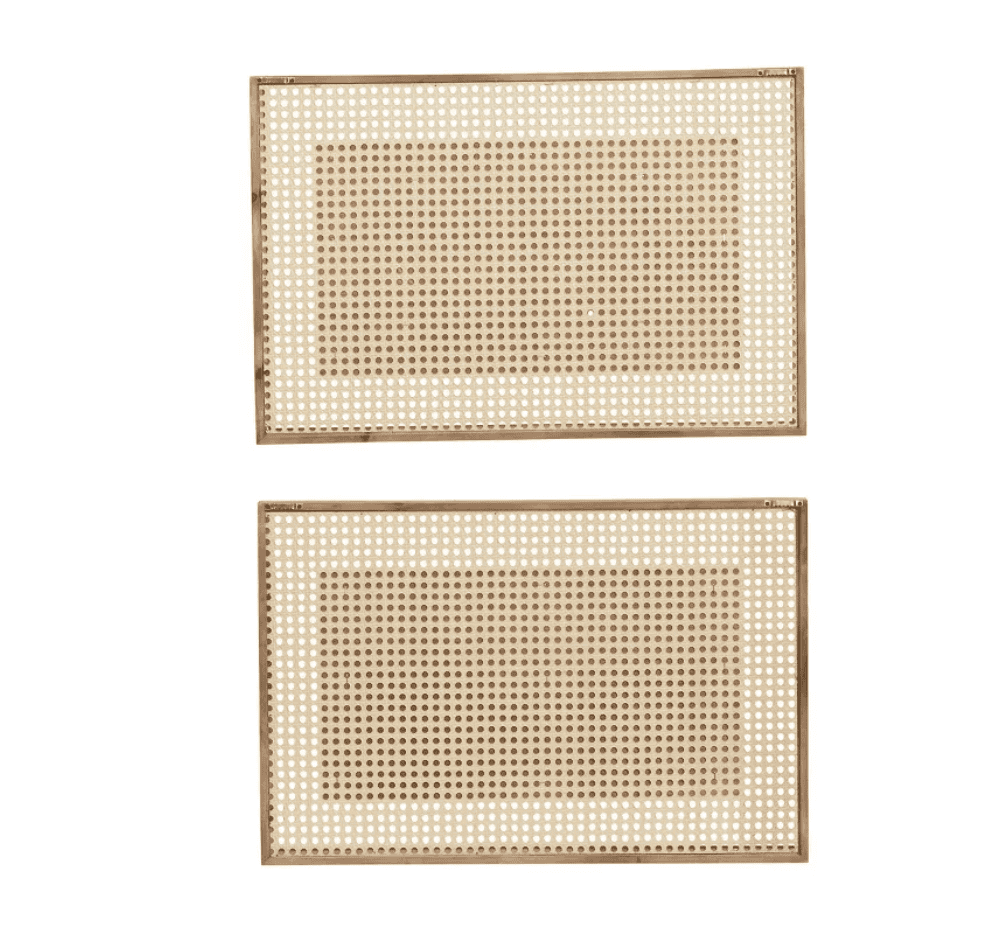 You absolutely need to get your hands on this amazing wood and metal wall decor piece. It's all about creating that cozy, homey vibe that we all crave in our living spaces. With its natural and brown wood frames, it brings a touch of nature indoors and adds a beautiful focal point to your minimalist living room. Plus, it's the perfect minimal accent that effortlessly complements any room, making it an absolute must-have for your home! Find more art & wall piece inspiration here.
Okay, next I've got something absolutely amazing for you: a neutral dried botanical bundle that you won't be able to resist. Imagine the elegance and minimal drama it will bring to any vase or even when displayed on its own. This bundle features gorgeous dried pampas grass that effortlessly adds a touch of nature and sophistication to your space. Looking for some green plants instead? Check out my indoor plant recommendations here!
I stumbled upon these incredible natural wood geometric vases that you just have to have! They are an absolute game-changer for displaying your favorite dried botanicals. Not only are they crafted from recycled and sustainable mango wood, but they also add a touch of eco-friendly style to your coffee table decor. And the best part? They're totally affordable!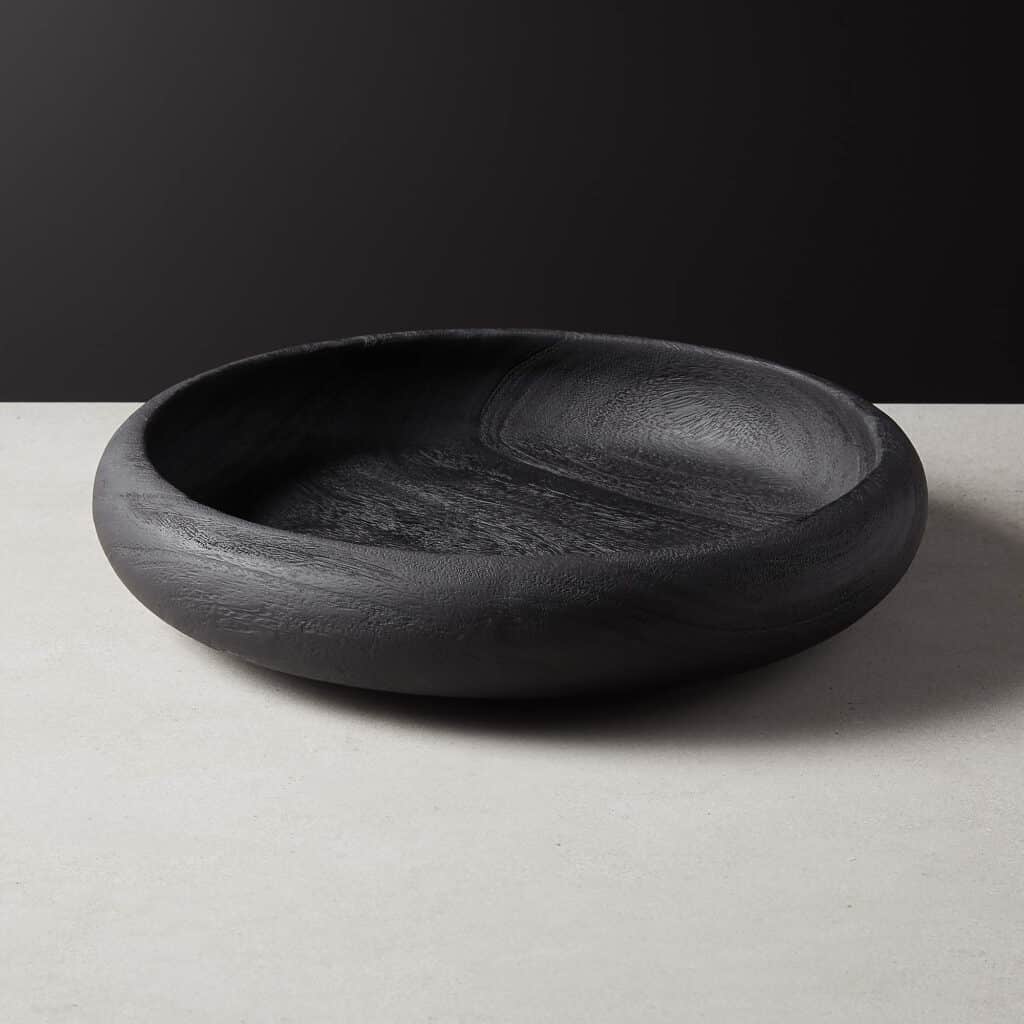 Next up is this must-have black wood solid bowl for your coffee table! With its captivating layers of intricate details, this bowl is a true work of art. It's the perfect display tray that effortlessly adds elegance and style to any living space, making it a must-have centerpiece for your coffee table. Learn how to style your coffee table here!
Have you been looking for the ultimate versatile rug? Look no further than this neutral handwoven beauty! With its captivating depth of color and textures, it adds a touch of sophistication to any room. Plus, it's perfect for high traffic areas, making it the ideal choice for both style and practicality in your home. Check out tips on how to choose the right rug for your space here!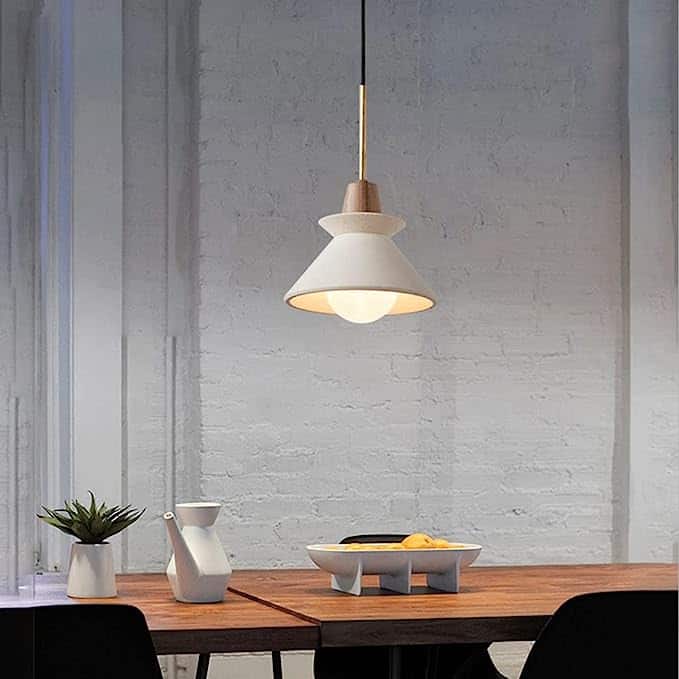 Okay, now get ready to upgrade your lighting game with this amazing modern cement lighting fixture! Its simple structure and artistic minimal design will instantly transform any space into a stylish oasis. Plus, you'll love the great quality and durability that this fixture offers, ensuring it will be a long-lasting addition to your home that you can enjoy for years to come. Find out why pendant lights are my absolute favorite here!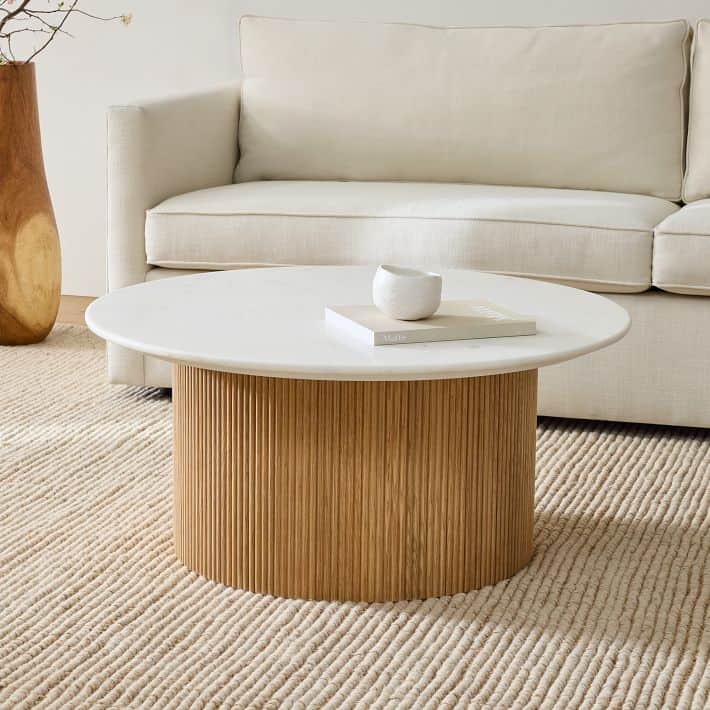 Get ready to be amazed by this round marble coffee table that combines sleek style with natural beauty. Its smooth marble top and textured wood base create a striking contrast that will catch everyone's attention. With sustainably sourced wood and a minimalistic design, this coffee table is the perfect centerpiece to enhance the aesthetics of your living room. Add some coffee table books to elevate your space even more!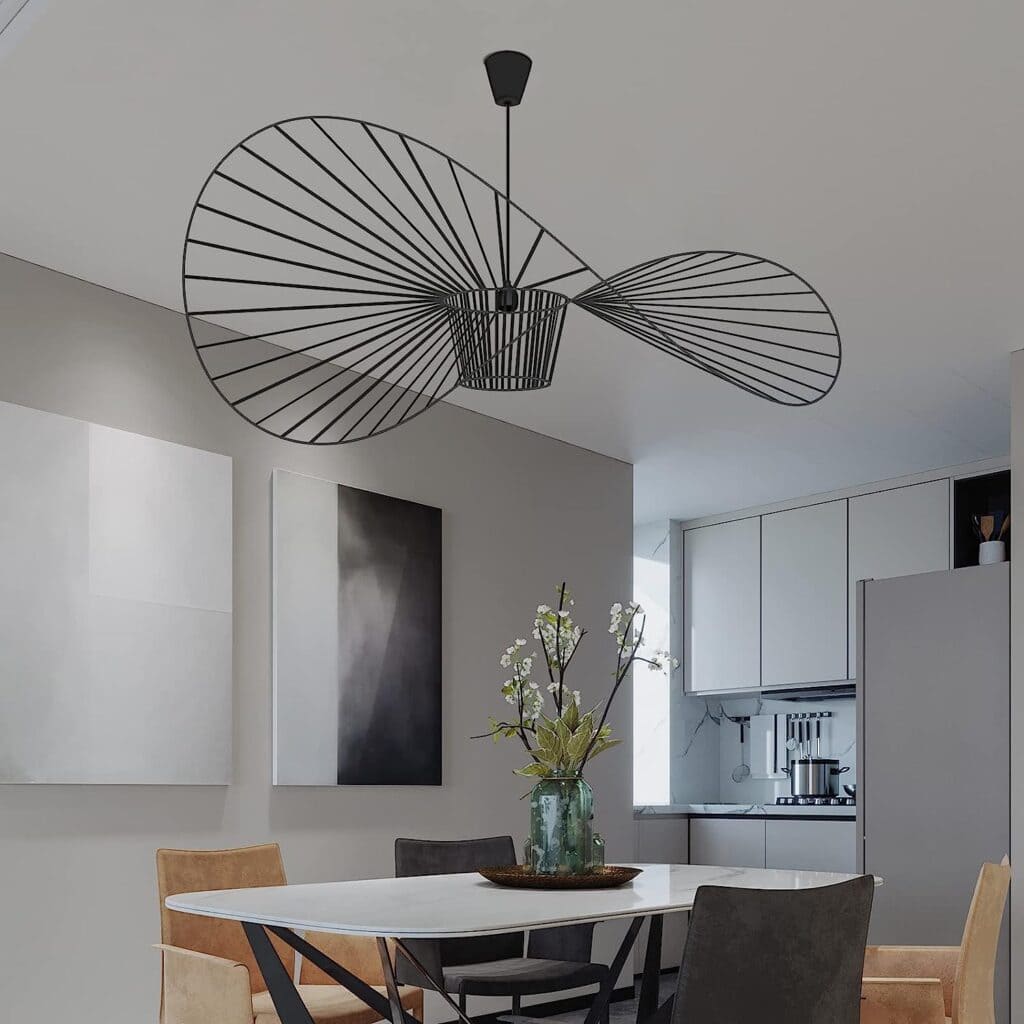 Add a touch of retro charm to your space with this incredible pendant black chandelier. With its modern and funky vibe, it will instantly become the focal point of any minimalist living room. The chandelier's unique design, featuring a hat made of polyurethane elastic fabric and glass fiber that sways with the wind, adds a captivating elegance to your decor. Check out affordable chandeliers here.
Last up we have these amazing modern throw pillows. They come with your choice of either a feather down insert or a down alternative insert, so you can snuggle up just the way you like it. And the best part? These pillows come in a variety of colors to complement any room, adding that perfect touch of style. Trust me, these pillows will turn your living room into a day dream! You'll never want to leave your couch.
Alright, what do y'all think about this room?! Do you love it as much as I do? A completely different vibe than last week's modern & funky room. If you're looking for more interior design tips, don't forget to check out the rest of my blog here! As always, feel free to reach out with any questions for me! Have a great week xoxo