I can't believe summer is over and it's already September. But, that's okay because I am ready for seasonal drinks at Starbucks and the spooky season! This week has me nostalgic – reminiscing about my home renovation and how far it's come as I dive head-first into cottage renovation. It wasn't that long ago that I redid my entryway for the Fall season. Where does the time go? Alas, I am still deciding on a general contractor – but the punch list is ready! I never thought I could learn so much about creek well systems.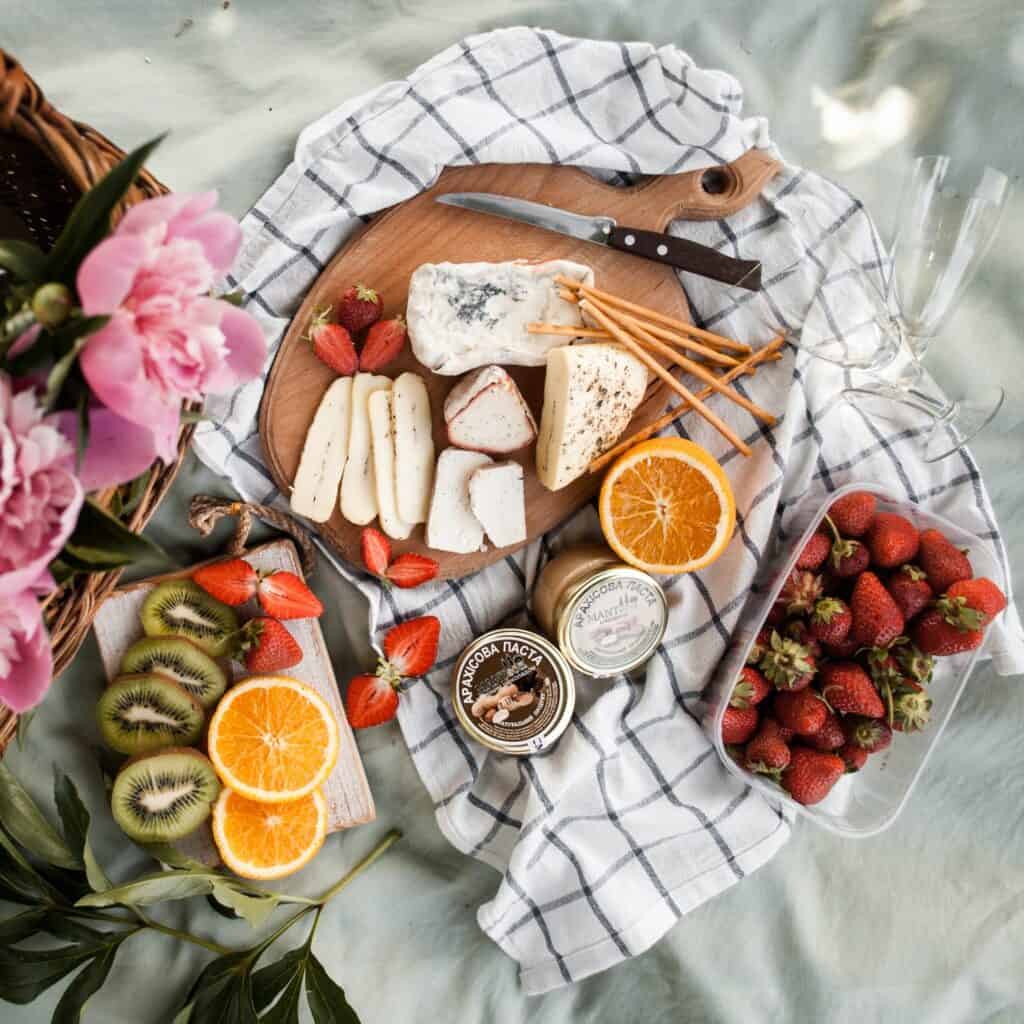 As we continue to learn more about the surrounding area of the cottage, I started planning our next big hike. Being super close to the ocean, and redwoods there are some amazing options and I can't wait to share them with you on instagram. In doing so, I rounded up some of my favorite day-hike lunch options for y'all. I love a good lunch on the trail – and get asked a lot about what we eat on hikes. Chances are, it's on this list! Check it out. I just love to come home to a nice cocktail and a bath and scroll through Pinterest for great design ideas.
Speaking of Pinterest…I'm excited to continue designing the cabin into our dream space and am still obsessed with the aesthetic bedroom decor that I shared with you last week. While I was searching for inspiration, I came across some beautiful Fall bedroom decor you might want to try.
Check out this guest room from Arceriinteriors! This is a similar vibe I am considering. Ya know I love a four-poster bed. The varied textures in this room and the Fall colors that are crowned with a whimsical chandelier. Okay enough rambling, let's jump into the different pieces that I've rounded up for you.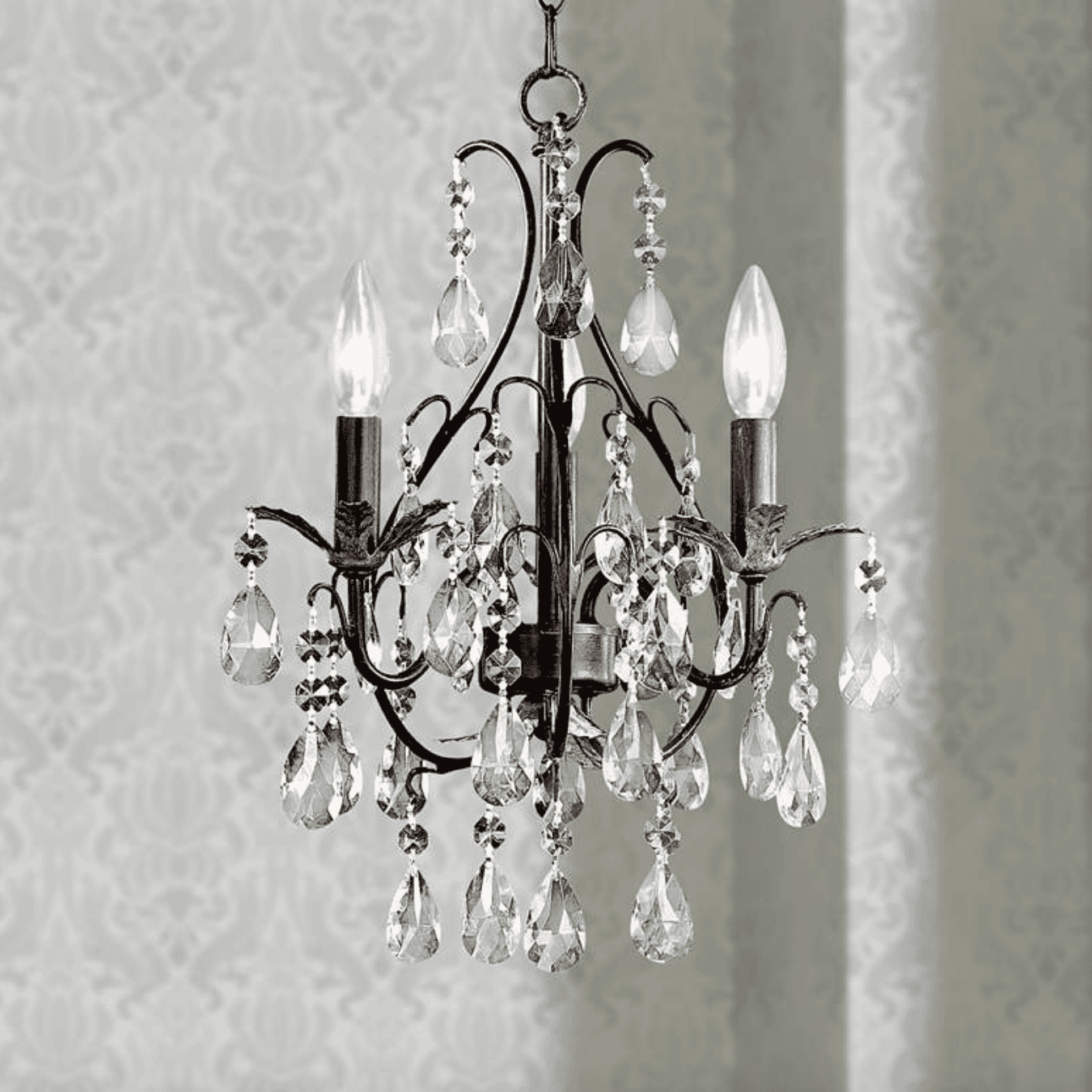 Okay, le'ts start with this stunning three-light chandelier. It's a classic crystal beauty with a warm walnut brown finish that's just perfect for creating that autumn atmosphere in a bedroom. This is truly the most perfect and elegant statement piece for your space! Check out more chandliers here!
Next up, we have this framed art piece! It has such a breathtaking landscape painted with coppery tones that does a great job capturing the essence of fall. This masterpiece not only adds a touch of nature's beauty to your room but also serves as a reminder of the changing seasons and I LOVE IT.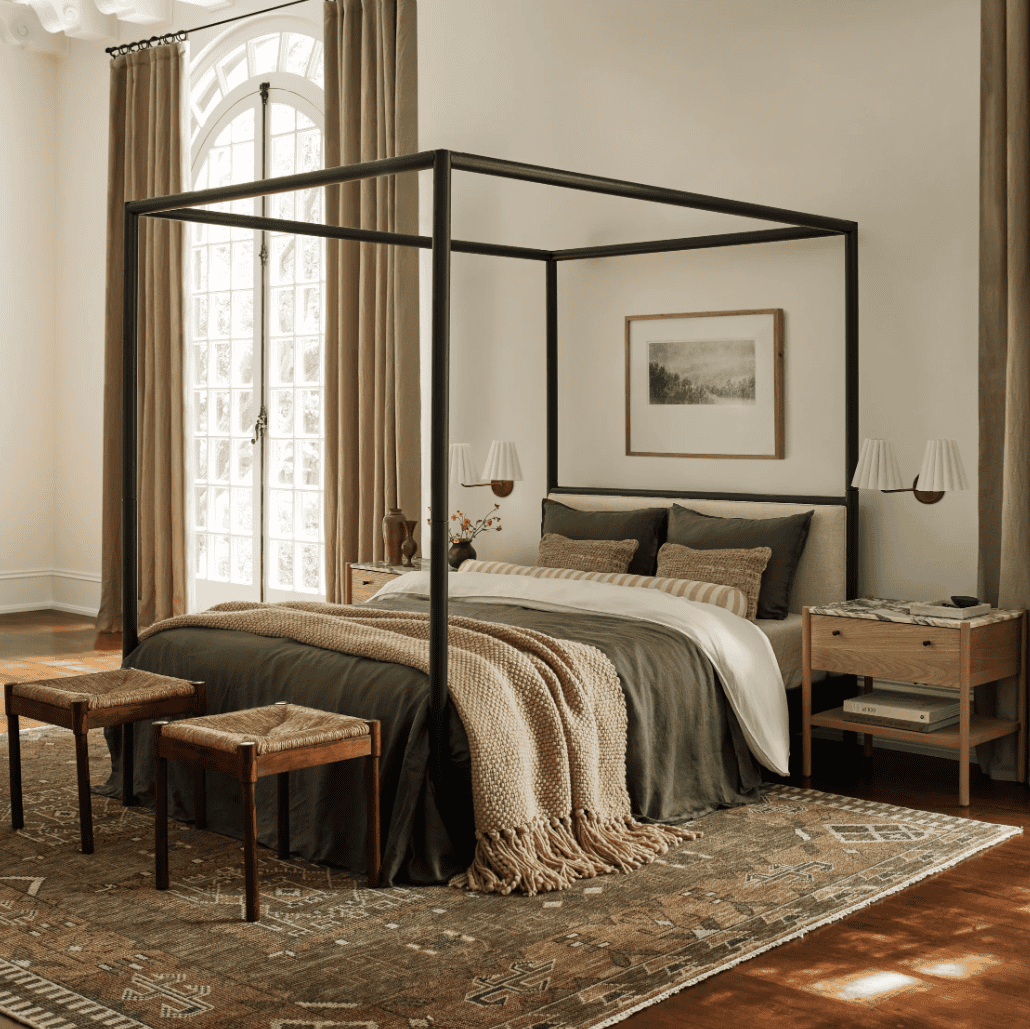 Okay, next week have this stunning four poster bed. It has a timeless design that not only adds an element of sophistication but also cleverly opens up your space and makes your bedroom feel more expansive and airy. This is truly a beautiful piece for a cozy bedroom space!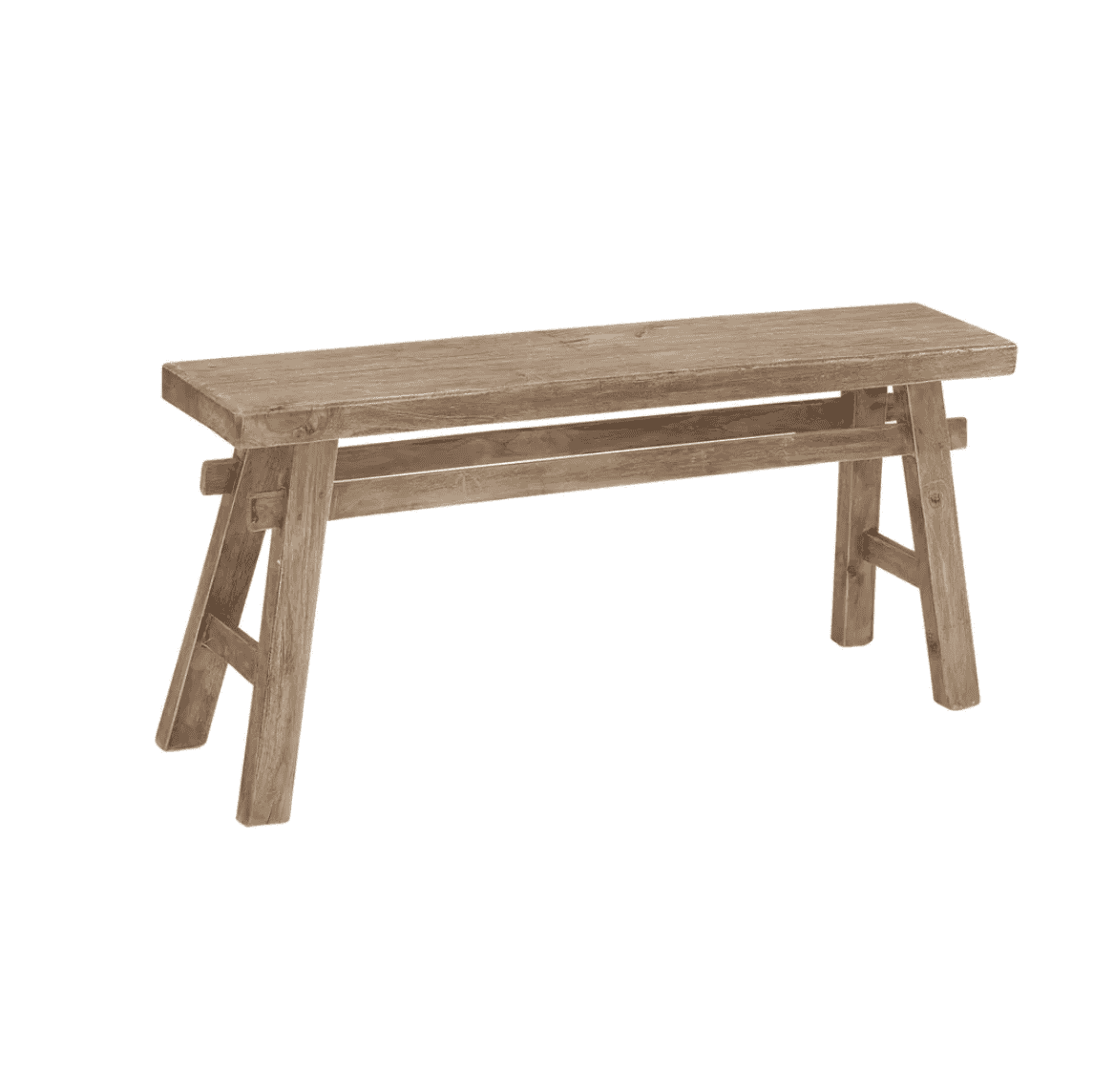 This mahogany bench is the perfect addition to add to the foot of your bed. It has a natural charm and you can decorate it so many different ways – think blankets, pillows, or some autumn accents for that seasonal vibe.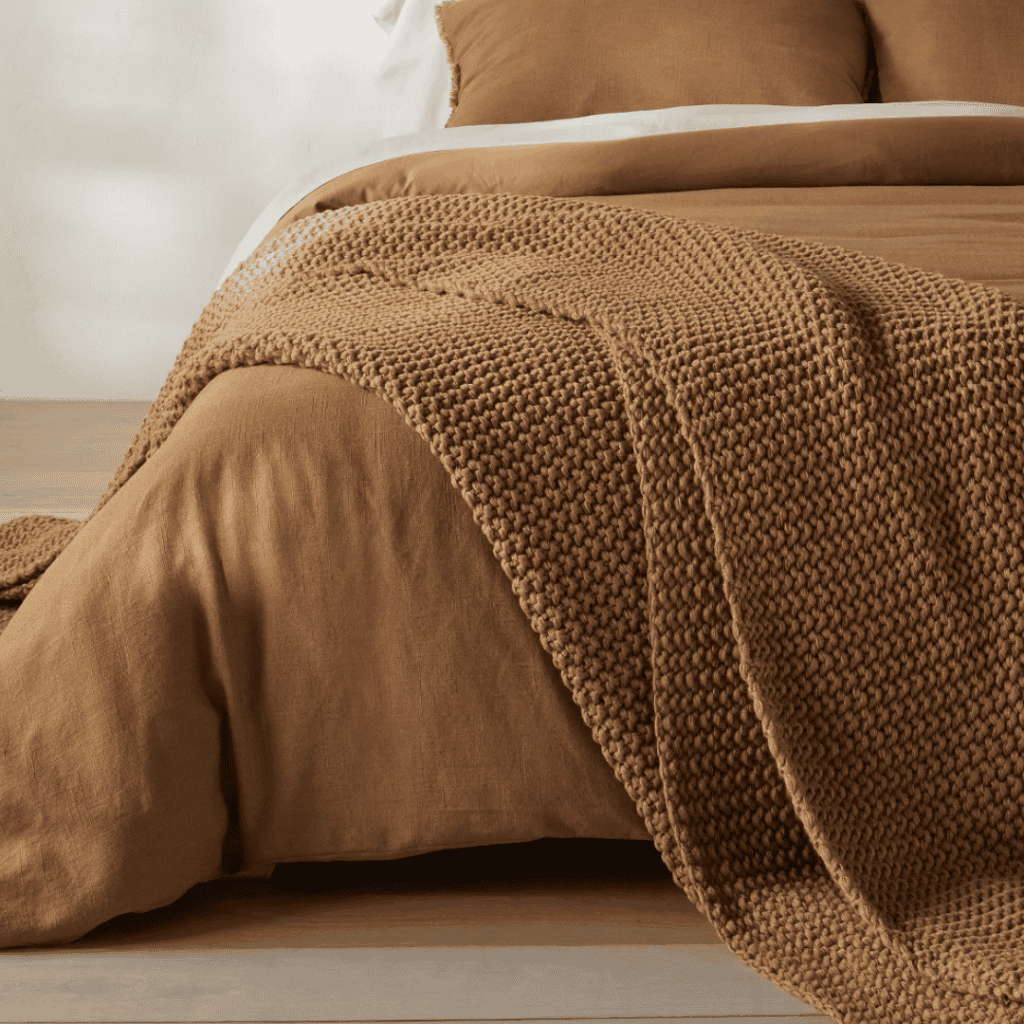 Next up we have this chunky knit blanket. This is the perfect way to embrace the fall season in your bedroom. Not only is it cozy, but it also has a rich texture to add depth to the room and align with the warm vibes of Fall.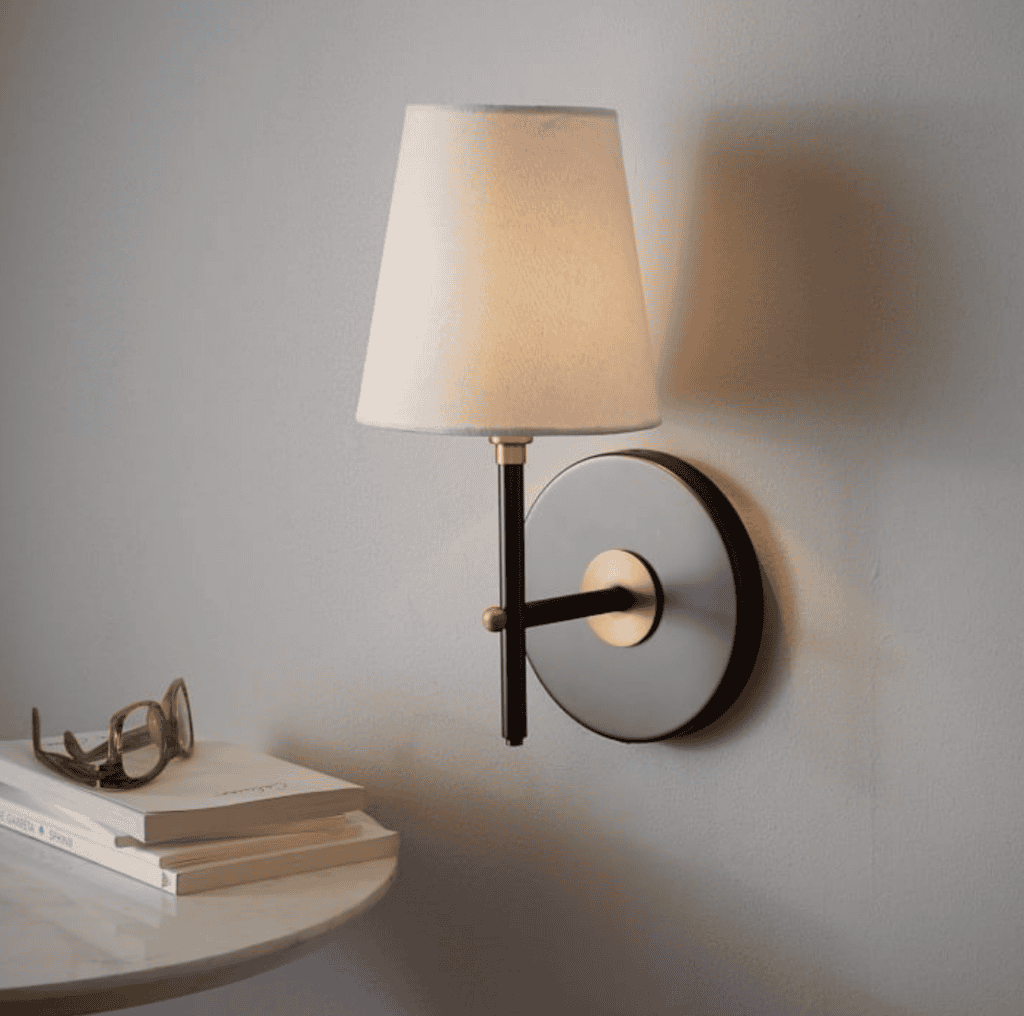 This mid-century sconce is going to create a warm ambiance with a vintage vibe to your space. This simple yet striking piece serves as a design focal point, casting a mesmerizing glow and adding a touch of timeless elegance to any room. I love a good sconce and this one is perfection!
A great way to add texture and patterns to your bedroom is with a throw pillow. This throw pillow is ideal for layering fun Fall patterns with! The art of layering pillows not only adds visual depth but also allows you to easily refresh your decor as the seasons change, making it a stylish and practical choice for your home pillows with.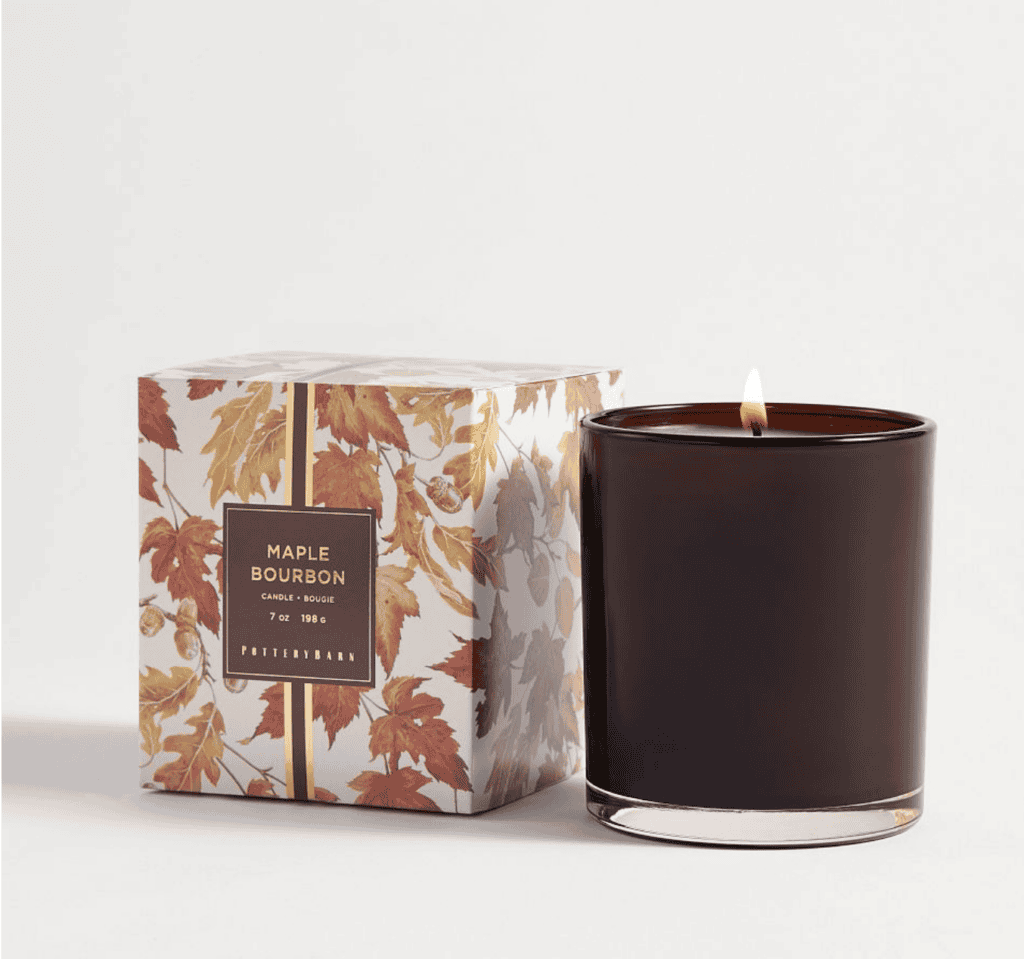 Next, we have this delicious seasonal candle. Fragrance is truly the unseen star of interior design and this candle will absolutely transform not only your space but also your mood. Not wanting a Fall candle? Try these other scents.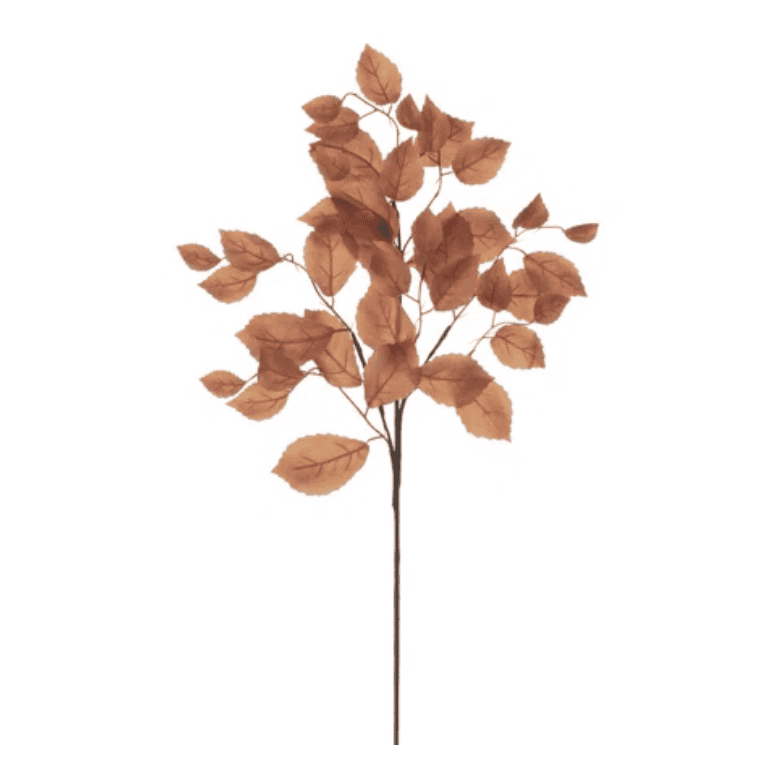 Check out this faux foliage to add to your Fall bedroom decor! These autumn-inspired small leaves, with their rich texture and vibrant colors, bring the perfect touch of autumn vibes. Whether you place them in a vase, or use them to accentuate your decor, these faux leaves add warmth and style to your bedroom.
Last up, we have this metal vase to add your branches and faux foliage to! This vase has a rustic charm that seamlessly transitions from season to season. Whether you use it for faux stems, create stunning arrangements, or simply let it shine as a standalone accent, this vase is a timeless addition for your bedroom!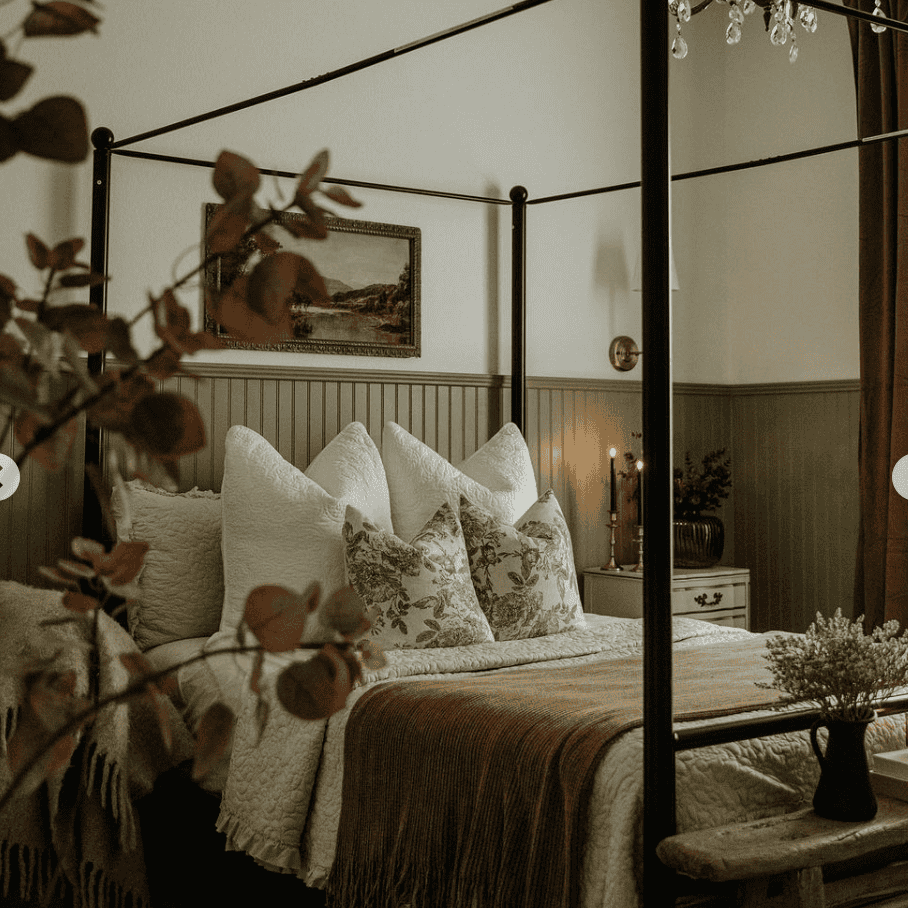 Okay, do you love this bedroom as much as I do?! I am no officially obsessed with Fall bedroom decor. As always, let me know if you have any questions! Chat more soon. Xoxo