Loves! I hope you are all having as magical a week as I am! I've been fallin' for Fall recently and am getting so excited for the leaves to start changing at the cabin. All I want to do is curl up on my couch with Drummer, turn on the fireplace, sip on a delicious cocktail, and scroll through Pinterest for new bathroom interior design ideas. But alas, my weeks are filled with work and a few episodes of Big Brother! Does anyone else watch it? I'm bbsessed with Cirie Fields being back on my reality TV screen.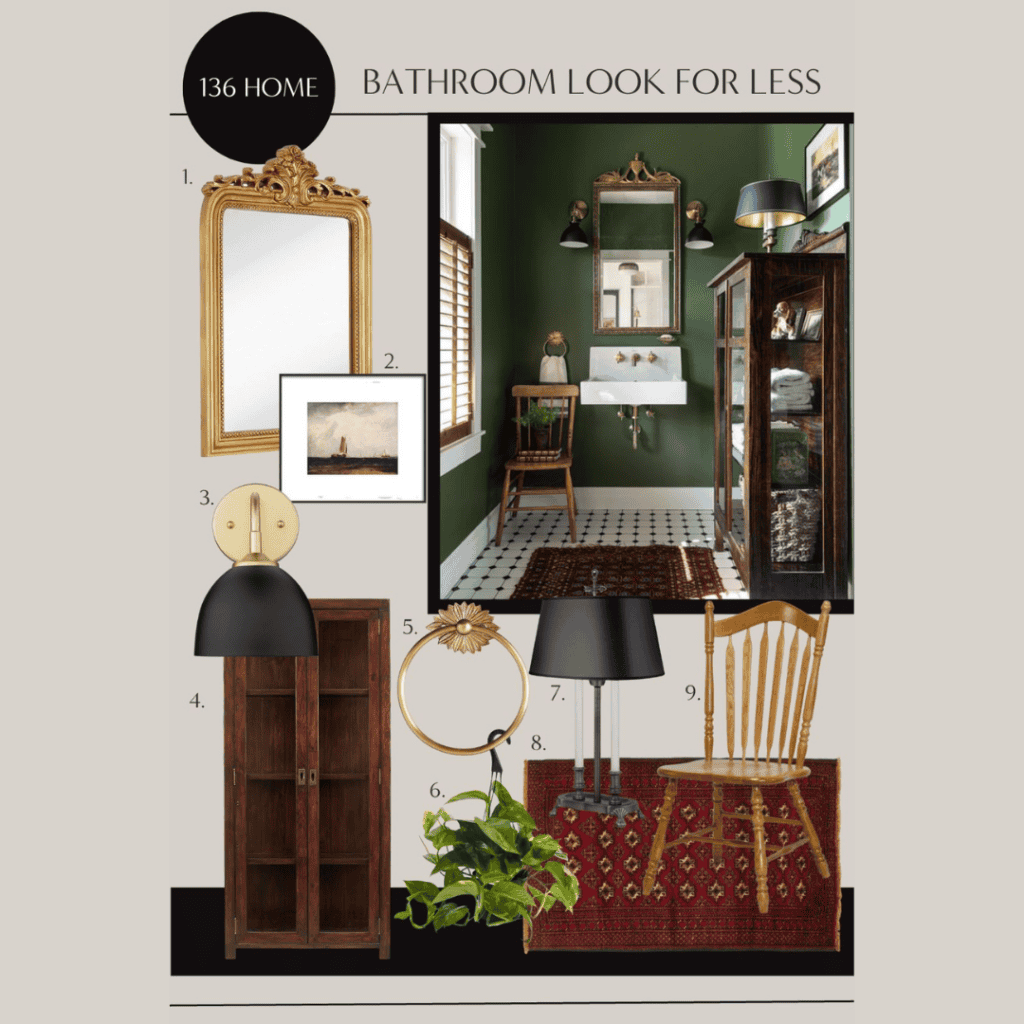 I've been massively craving pasta & salad this past week and recently shared my favorite recipes – so check those out for your weeknight dinner recipes. I always love a fast, delicious pasta salad at the end of Summer. Anyone else? Enough about my week, let's chat all things interior design!
Last week, I shared a living room design with a vintage & moody vibe. I found a stunning bathroom interior design space by House & Home this week that has the same vintage feel, but with a chic and sophisticated vibe. The gold pieces matched with the vintage style really did it for me. Take a look!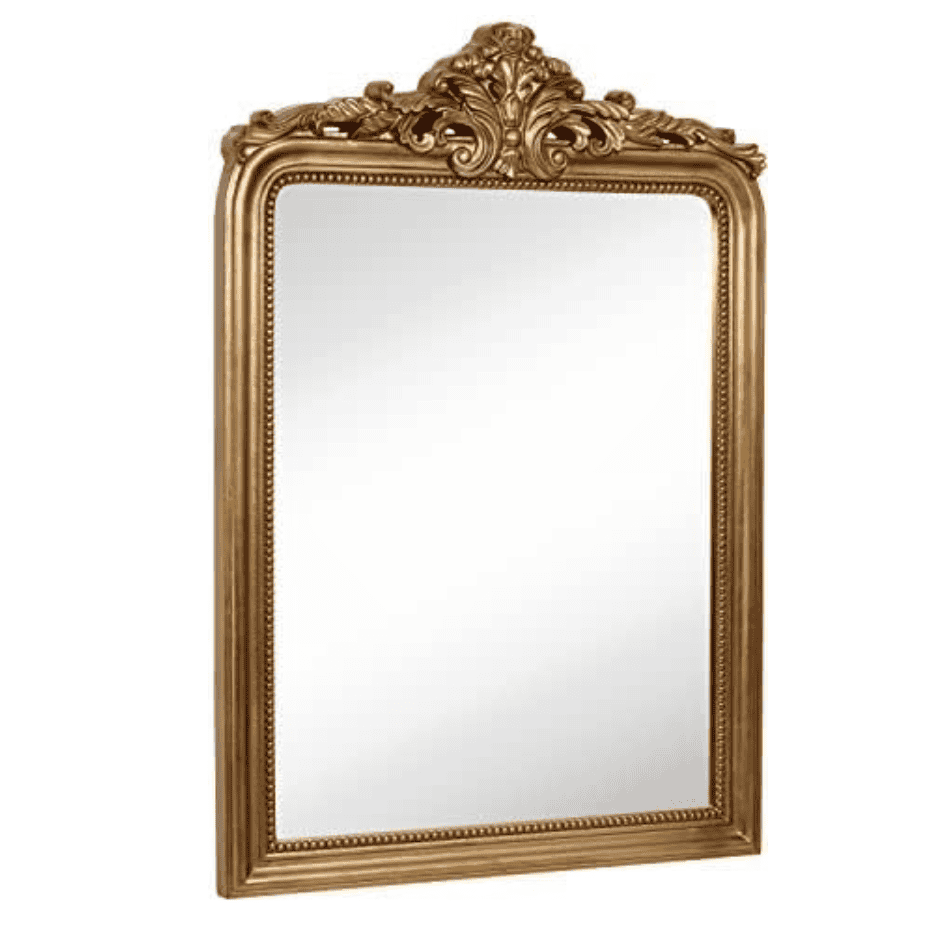 First up we have this antique style gold mirror that I'm obsessed with. This is such a beautiful piece for you bathroom interior design! It has a sophisticated design and a touch of baroque antique flair making it a statement that adds a timeless charm to your space. Check out more fun mirrors here!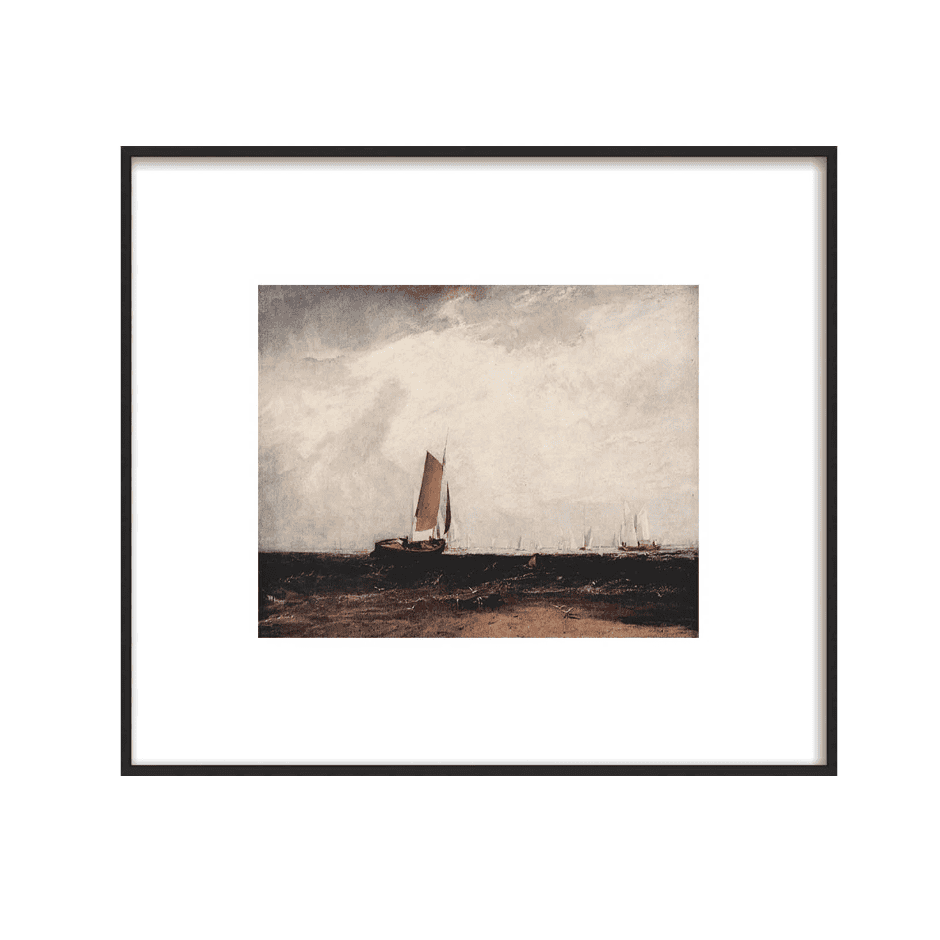 This sailing wall art piece is elegantly framed in sleek black and a stunning piece to add to a bathroom. It instantly infuses a sense of tranquility with a splash of adventure and I love how it gives the space a mini mental getaway feel. Try adding it to your next DIY gallery wall!
Next, we have this steel light wall sconce. It has a classic and clean look to it with a splash modern sophistication. The perfect flattering light addition to your bathroom for you daily routine!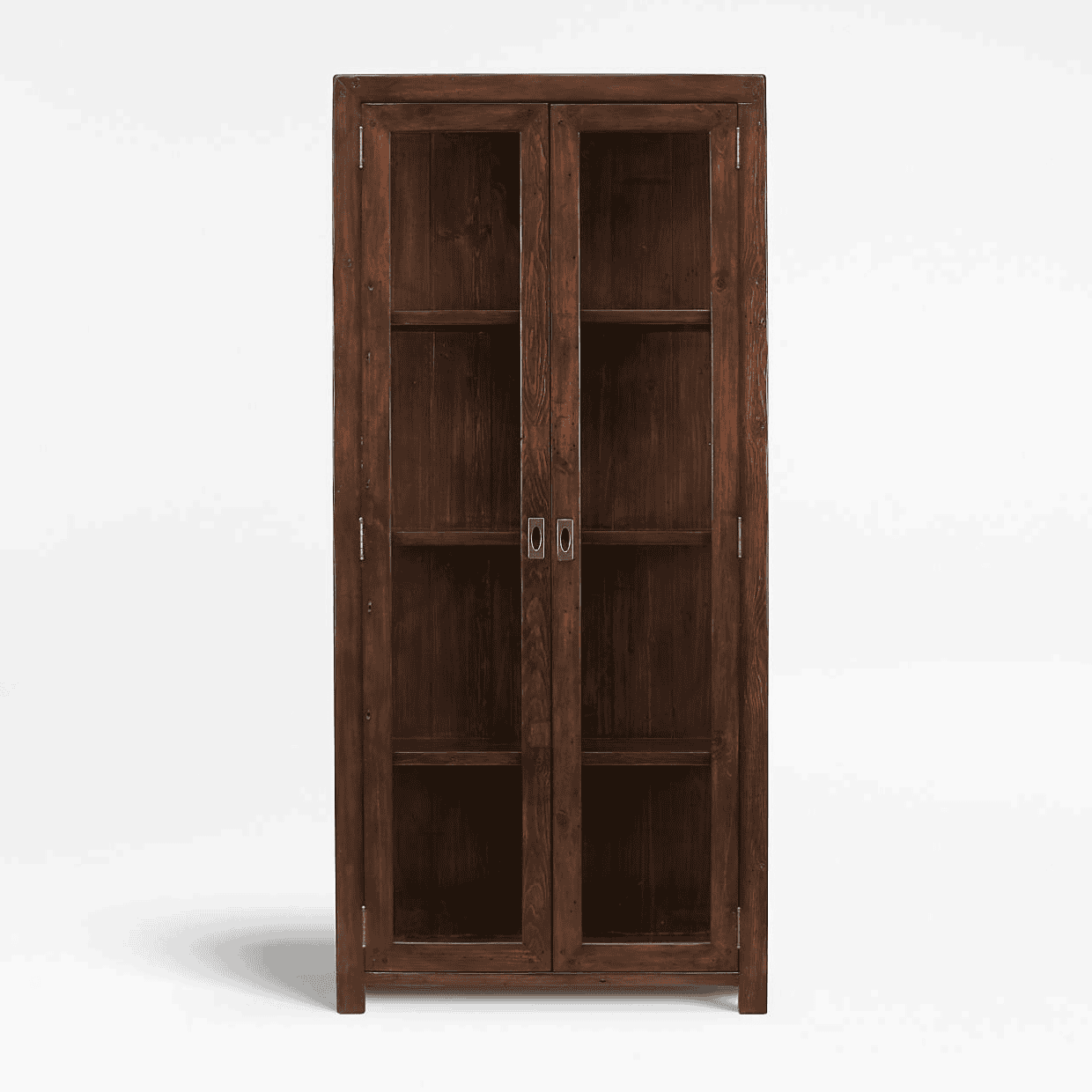 This antique's cabinet is the perfect bathroom storage option. It radiates rustic vibes and brings the perfect warmth to the room. You can use it as storage or an opportunity to showcase your shelf styling skills!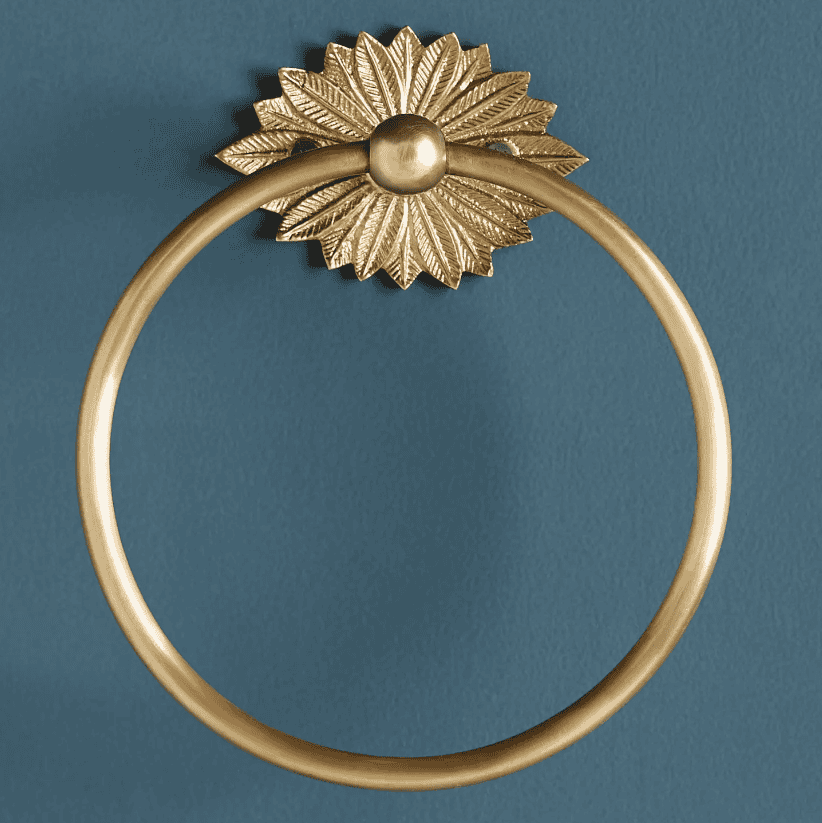 Okay, this towel ring holder is stunning! It's a small addition that brings a touch of fun and elegance to your bathroom. The sleek and simple gold design looks so good with all different bathroom interior design styles!
One of my favorite house plants is the golden pothos plant! Adding a plant to your bathroom can instantly transform the space into a sanctuary. Also, not only does it looks beautiful, it also purifies your air!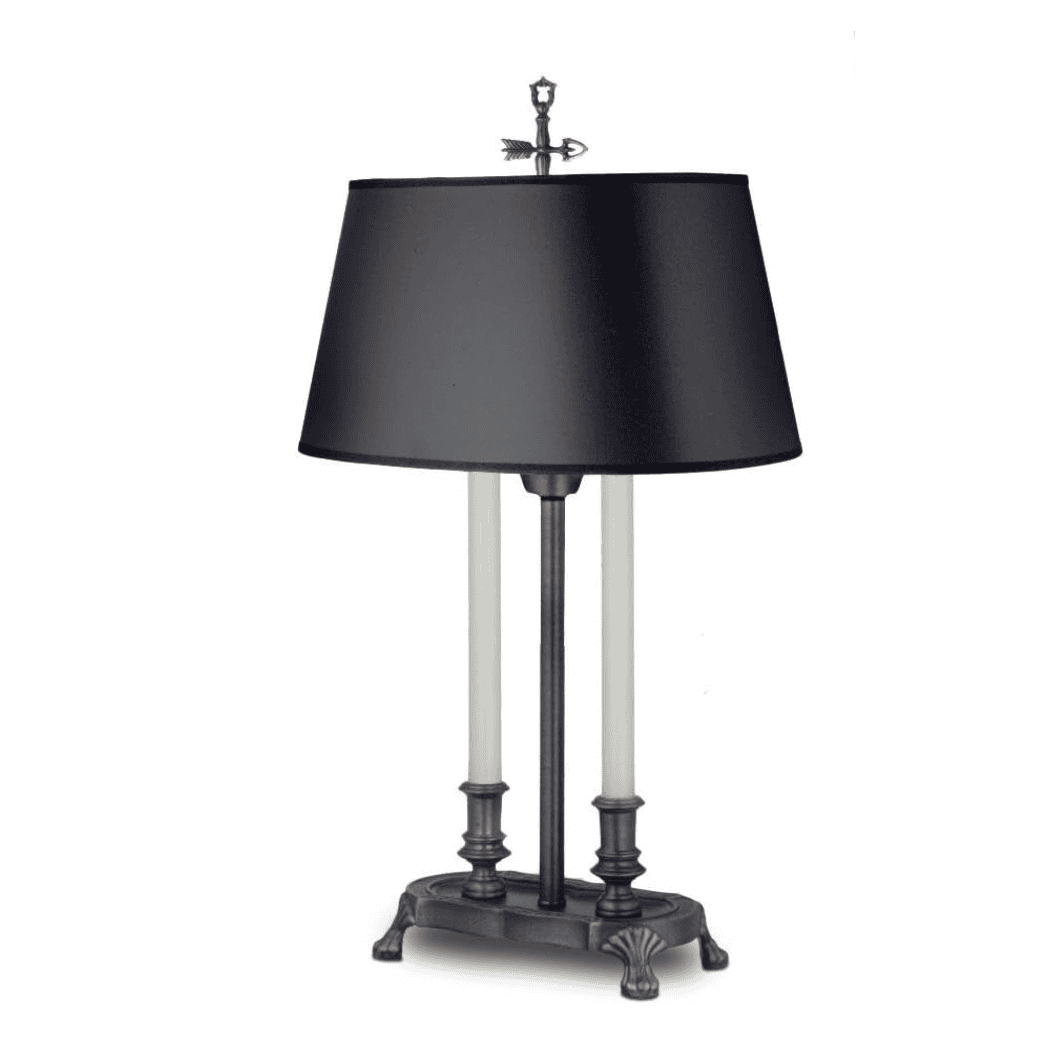 Next, we have this perfect antique desk lamp. This lamp has a vintage charm that will absolutely redefine your bathroom ambiance. I know that lamps aren't the norm in bathrooms, but this one gives off a classy and timeless vibe for the perfect cozy atmosphere!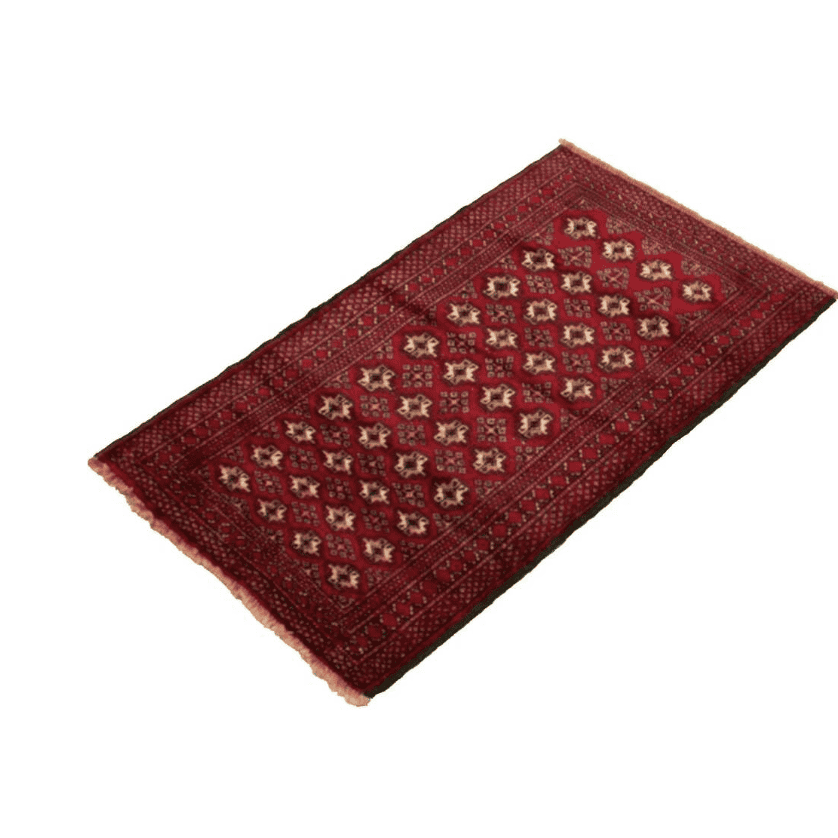 Check out this red wool rug with a beautiful pattern. It's the perfect piece to add over your bathroom tiles to keep your feet warm while adding a minimal pop of color to your space!
Last, we have this wood side chair! This chair has an antique and elegant vibe that is perfect for an empty spot in the corner of your bathroom. It's also an ideal place to showcase more plant decor!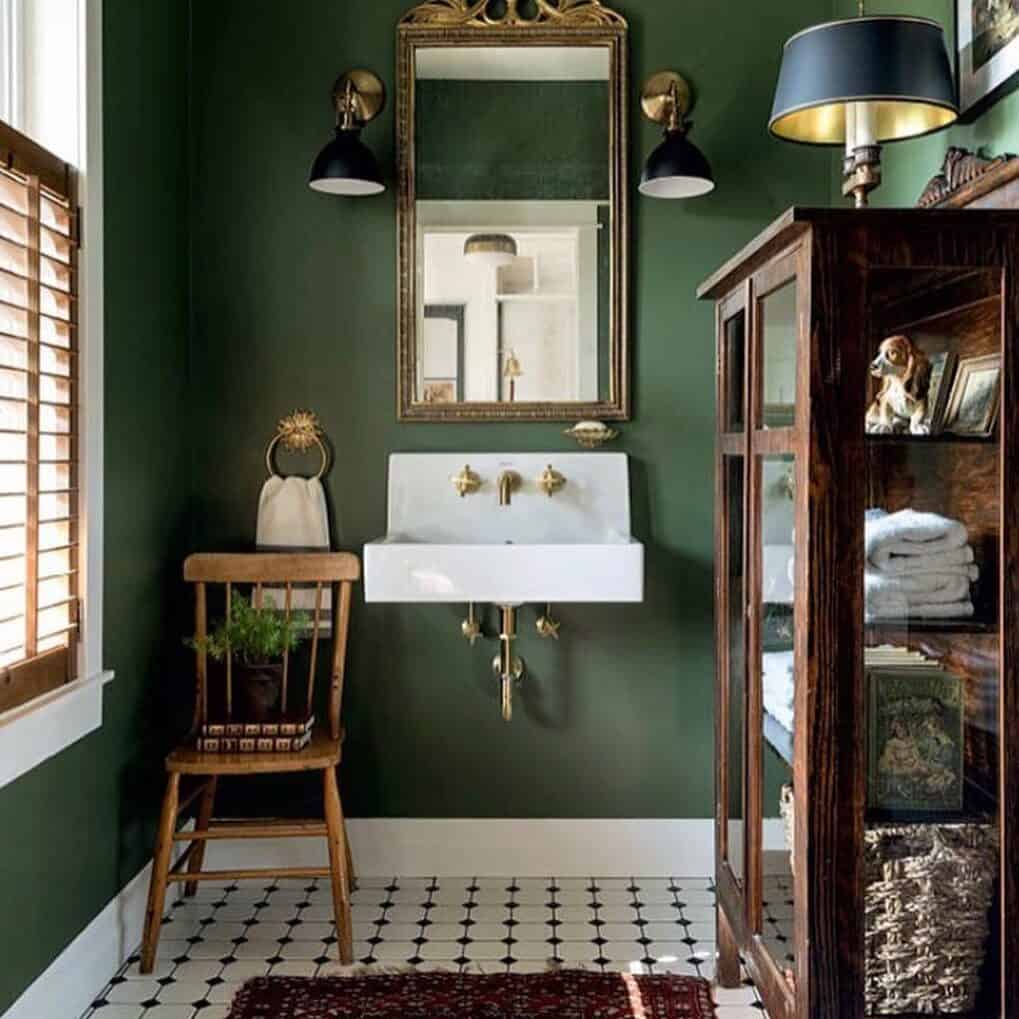 Okay, what did you think of this beautiful bathroom?! If I could brush my teeth everyday in this space I absolute would never want to leave! Check out more interior design mood boards on my blog here. And as always, reach out with any questions! Love you all, xoxo