I can't believe August is halfway gone, but that's exciting because that means fall is almost here. I already posted my copycat sugar cookie latte recipe for you guys. What can I say? I love the holidays. As you might be aware, my weekdays have been a whirlwind of work, tackling my house plants, and dreaming about living room interior designs… Luckily, my weekends have been my time to escape to the cabin. We have been on the hunt for a general contractor, and I think we found a great option for the cottage. Stay tuned! In the meantime consider starting a DIY project or making a perfect crispy buttermilk fried chicken sandwich. These two things always lift my spirits.
Speaking of August flying by…Fall trends are starting to pop off! I love adding seasonal home accents and finding inexpensive Fall decorating ideas. I can't wait to find the perfect branches for my living room interior design.
Last week, I shared a beautiful snug cabin bedroom that I found off of Pinterest. This week, I was doing some online shopping and found a Studio McGee design that I fell in love with. It's the vintage, moody, modern feel for me. Let's jump in!
Let's start with this beautiful Marshlands piece that you need in your living room. This piece will add the perfect dash of simple yet mesmerizing charm for a centerpiece or an addition to your gallery wall. You can also get it in different framing options to fit your home vibe! Check out more of my fave wall art pieces here.
Okay, you know I love bringing plants and greenery into the home. This faux olive tree is one of the most realistic that I have found. It's the perfect piece to add greenery into your living room without having to care for a plant!
Next up is this perfect floor lamp. It's the perfect blend of modern and minimal to add a moody vibe to your living room. Trust me, your living room interior design needs this lighting piece!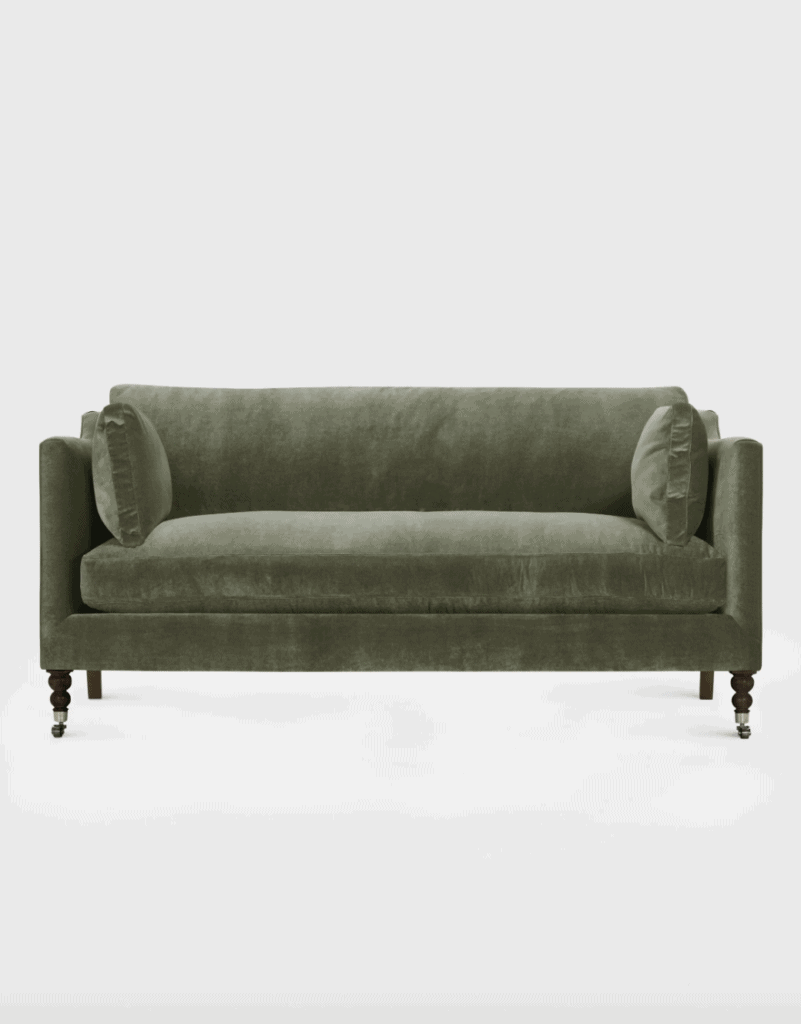 If you're looking for the perfect sofa – I found it! It's a timeless statement piece with a beautiful moss color and the perfect vintage charm. It's also top-notch quality and such a good choice if you're looking to invest in a good quality sofa.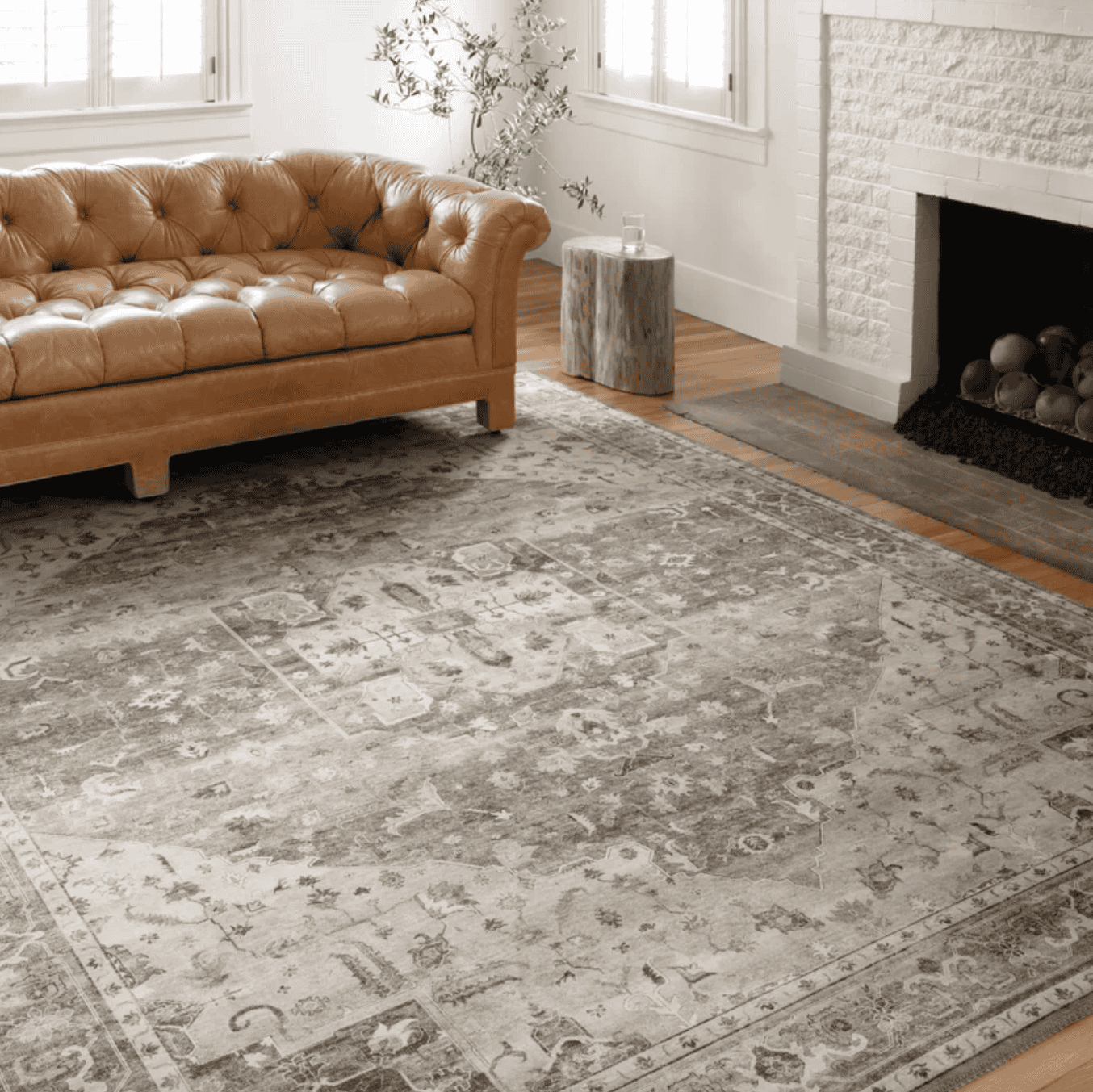 Every living room needs an area rug, and I found this stunning ivory rug for your space. This rug isn't just decor, it's a conversation starter with a timeless elegance and traditional charm. It would even make the perfect rug for your bedroom!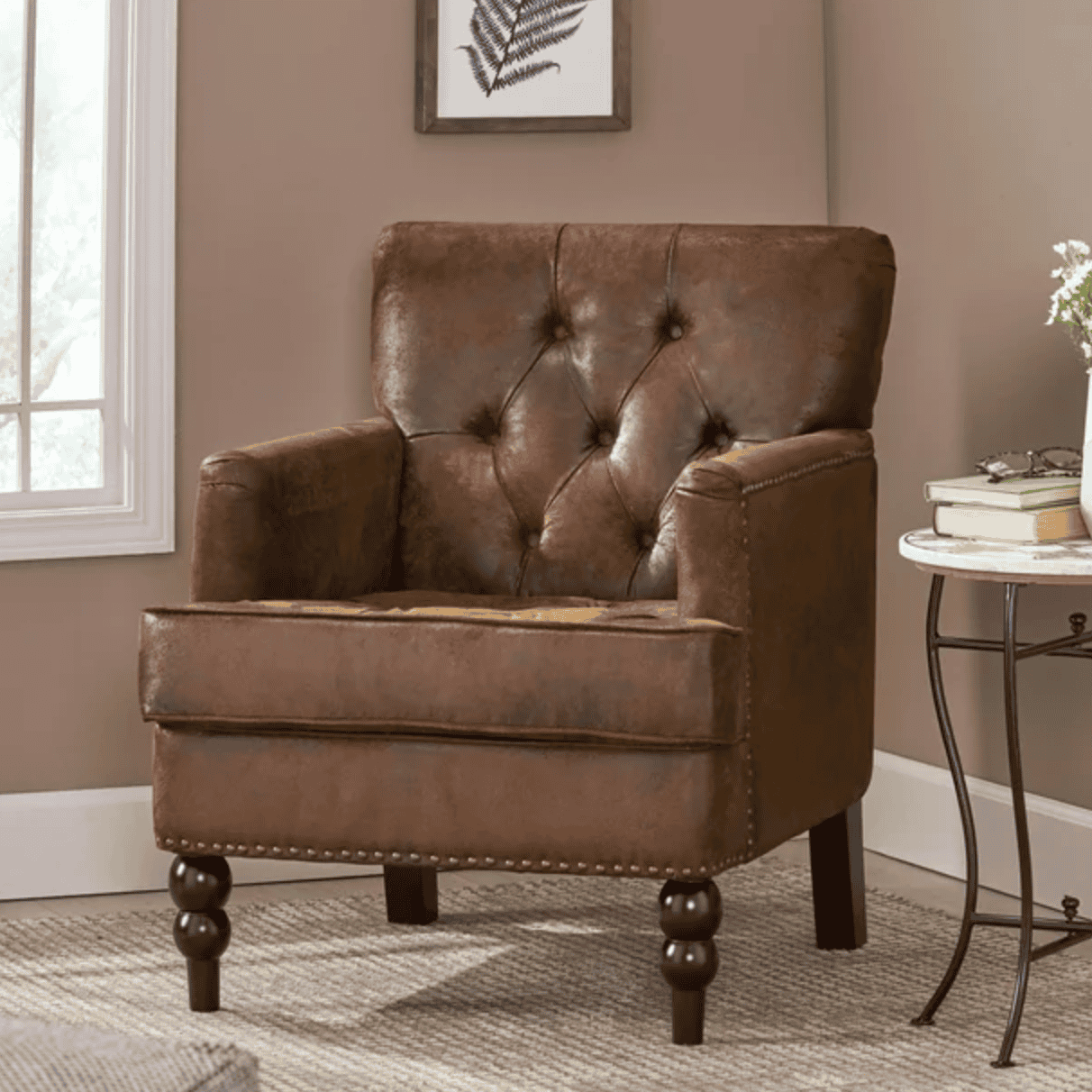 Next up, we have this tufted brown accent chair. Adding an accent chair to your setup is like giving your sofa a stylish partner in crime, and this one's all about cozy vibes. This is the perfect piece to continue with your vintage style in your living room!
Coffee table books are my favorite – specifically this Tom Ford book. Discover how Ford's genius transformed Gucci into the epitome of sensuality and style while also having a classic piece on your coffee table. I highly recommend this!
You can't have a coffee table book without a beautiful coffee table! This gold coffee table has an elegantly simple design with a splash of antique vibes that fits perfect with so many different interior design styles. Learn about essential coffee table decor tips here!
Check out this black terracotta vase – a true masterpiece that's as gorgeous on its own as it is when it's dressed up with vibrant florals or rustic branches. It has a modern and clean design that adds an effortless touch of sophistication to your space.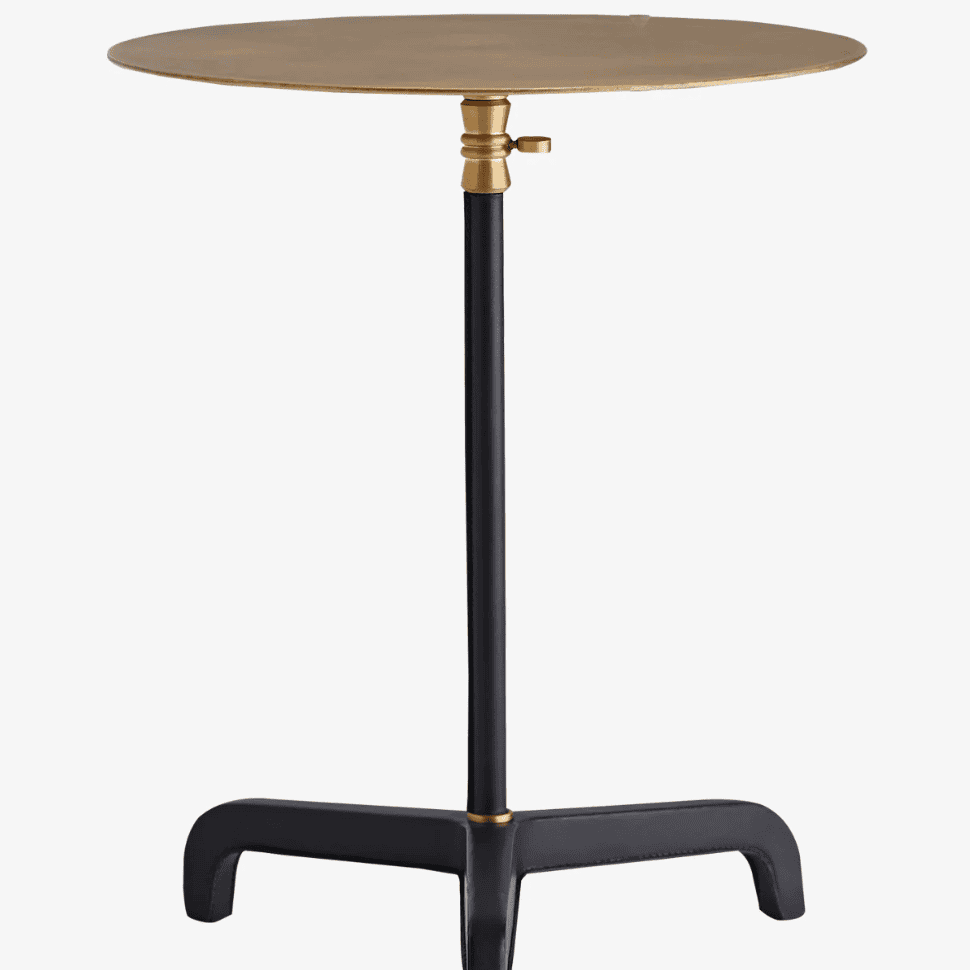 Last up, we have this brass side table. It's all about the details in this one- the bi-tonal brass with a brushed top, kissed by antique gold accents, and navy leather wraps held together with exposed stitching…it's just absolutely stunning!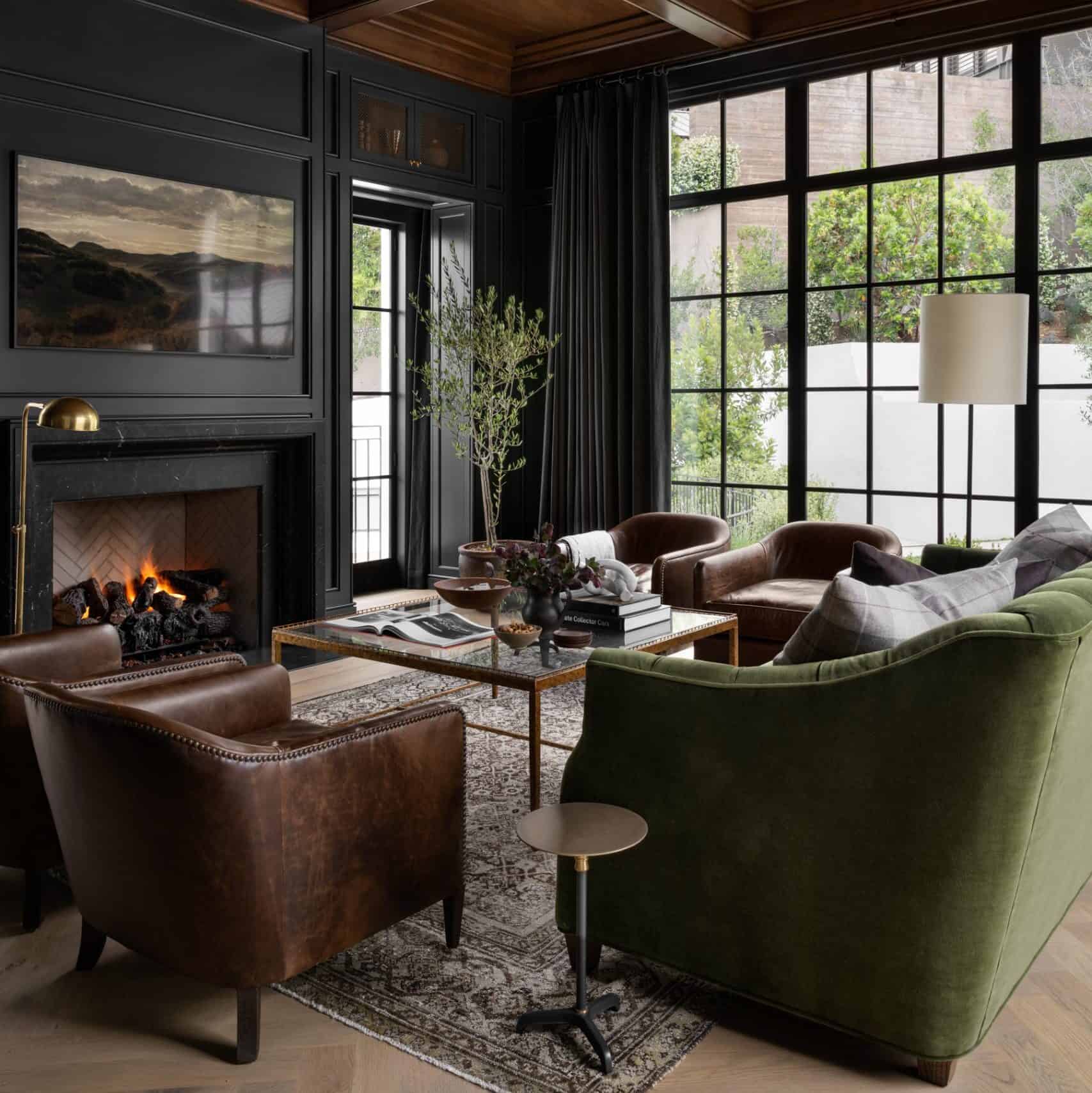 Alright, how do you like this living room? Check out more inspirational living room interior designs here! As always, feel free to reach out to me with any questions & inquiries. Have a beautiful weekend. xoxo